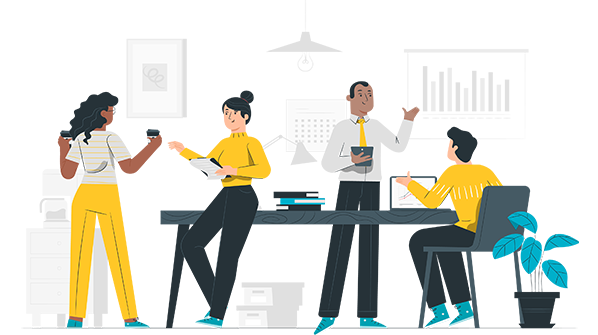 Bharat Laghu Udyam Suraksha Policy
Bharat Laghu Udyam Suraksha Policy
The Bharat Laghu Udyam Suraksha policy provides insurance coverage for your business's property. Under the terms of this policy, the insurer agrees to compensate you for any losses you incur as a result of unexpected events that result in physical loss, damage, or destruction of your business's building and structures, equipment and machinery, stock, and other assets.
The following are the features of Bharat Laghu Udyam Suraksha policy. Let's take a look at them.
If the entire asset value at one site exceeds Rs 5 crore but does not exceed Rs 50 crore at the policy start date, this insurance will cover the property.

Named perils policy.

Waiver of up to 15% of underinsurance

On a reinstatement value basis, buildings, plant and machinery, and furnishings fittings are insured.

Inbuilt coverage for earthquakes and acts of terrorism, debris disposal, and fees for architects, surveyors, and consulting engineers, among other things.

If equities are to be covered on a declaration and floater basis, add on coverage.
What Are The Types of Cover Under This Policy?
This Policy gives three types of covers:
1. Standard Coverage for Your Business's Buildings and Structures, Plant and Machinery, Stock, and Other Assets.
2. In-built Covers: If the Insurer agrees to pay Your claim for loss or damage to Insured Property under the Standard Cover, the Insurer will also pay for the following loss or damage and expenditures.
Additions, changes, or extensions: During the Policy Period, property that You erect, acquire, or add is covered up to 15% of the sum insured for that item. (Stocks excluded).

Stocks temporarily removed to other premises for fabrication, processing, or finishing: Loss of up to 10% of the value of stocks temporarily removed to other premises for fabrication, processing, or finishing.

Coverage for Specific Contents: Coverage for money up to 50,000 (Rupees Fifty Thousand) during the insurance period, as well as deeds, manuscripts, business books, plans, drawings, securities, and other papers up to ₹50,000 (Rupees Fifty Thousand) during the tenure of the policy, cover for computer programmes, information and data up to ₹5 Lakh (Rupees Five Lakh) during the policy period and cover for personal effects of employees, Directors and visitors up to ₹15,000 (Rupees Fifteen Thousand) per person for a maximum of 20 (twenty) persons during the policy period.

Start-Up Expenses: Up to Rs. 5 lakh (Rupees Five Lakh) in start-up costs incurred by You as a result of a loss or damage due to insured events during the policy period.

Professional fees: Architects, surveyors, and consulting engineers may charge reasonable fees up to 5% of the claim amount.
On payment of extra Premium, you can acquire the following standard Add-on.
Floater Cover: Stocks in several locations are covered under a single Sum Insured.

Stock Declaration Policy: On a declaration basis, cover for frequent swings in stock/stock values.
The policy covers:
Building, including any basements, fittings and fixtures, garage, towers, security sheds, internal roadways, lifts, air conditioning systems, security systems, electric installations, fire sprinkler systems, and other structures in your business premises

Plant and machinery, spares, accessories,

Finished goods, semi-finished goods, stock in progress, raw material, packing material, and other types of commodities or merchandise are all examples of stock.

Furniture, office and electronic equipment, canteen and kitchen equipment, computers, and other stuff.
Some events and losses are not covered. Some of these are:
Your deliberate, willful or intentional act,

Property is missing or has been mislaid,

Consequential or indirect loss or damage,

Loss, destruction or damage to stocks in cold storage due to change in

temperature,

War, invasion, war-like operations,

Ionising radiation,

Pollution or contamination,

If an insured premise or structure is empty for more than 30 days, it is considered abandoned.

Costs, fees or expenses for preparing any claim,

Unless otherwise stated, no bullion or unset precious stones, no oddities, and no works of art.

Loss, damage or destruction to any electrical/electronic machine, apparatus,

Over-running, high pressure, short-circuiting, arcing, self-heating, or electricity leakage from any source can damage a fixture or fitting (lightning included). This exclusion only applies to the specific machine that was lost, damaged, or destroyed.
1. If you own a building or structure, you can purchase the Bharat Laghu Udyam Suraksha Policy.
You either own it or have a lease on it.

You occupy it as a buyer under a sale or lease agreement.

You are an authorised occupant under any legislation,

A tenant, a licensee, or an employee is occupying your property, or

You are a tenant who is obligated to fix the property under a written agreement
2. If you own equipment and machinery, stock, or other property, you can buy the Bharat Laghu Udyam Suraksha Policy.
You either own it or have a written lease on it.
You have it on trust or on commission, or you are in charge of it.

You have rented or leased plant and machinery or other items, or used any other method of acquisition.

You've taken stock for job tasks that you're in charge of.
3. You are eligible to purchase the General Bharat Laghu Udyam Suraksha Policy.
If you own or operate a business that involves the manufacture or production of goods or the provision or rendering of services, and

If you own or are legally liable for a company, and

if the total worth of all your insurable assets in one place is greater than 5 crore (Rupees Five Crore) but less than 50 crores (Rupees Fifty Crore) at the policy start date. Buildings, plant and machinery, stock, and all other assets are covered, even if you haven't purchased insurance for all of them. All assets that You own, hold as a tenant or occupant, hold in trust or on commission, or are legally accountable for are considered insurable assets.

If the total value of all Insurable Assets exceeds 50 crores or falls below 5 crores during the policy duration, this policy will be replaced by the corresponding insurance when it expires.
You must file a claim if you experience a loss covered by this policy. The insurer will investigate the claim and accept it if it meets the policy's terms and conditions.
When You suffer loss to any Insured Property because of an Insured Event, you must
Please notify Insurer as soon as possible.

Immediately notify the police, fire department, and any other legal authorities.

Take all necessary precautions to prevent future damage to the Insured Property,

Take and save images, as well as preserve and collect evidence.

Assist Insurer and its representatives in gathering proof and details, providing all relevant information, books of accounts, and other papers, as needed.

Submit the claim form as soon as possible, but no later than 30 days after you first notice the loss or damage.
Frequently Asked Questions (FAQS)
Here are the frequently asked questions that you should know;