Renew in just 5 mins.
No Inspection.
No Paper Work
* Subject To Underwriting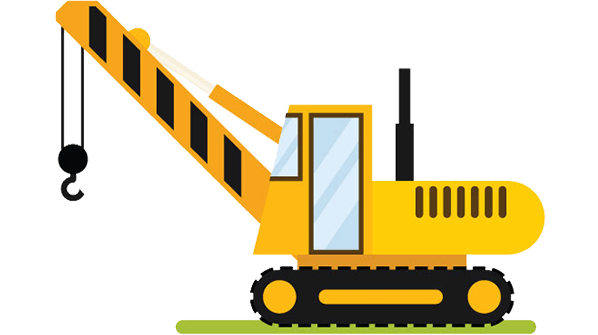 Compare

Misc D Vehicle Insurance
Misc D Vehicle Insurance Cover
If your business owns one or more vehicles, it is mandatory for you to insure them to get covered against damage or loss caused to or by your vehicle and the respective owner-driver. And when it comes to Misc D vehicles, they require a separate type of insurance policy because they are exposed to more risk than any other vehicle. Owning a suitable insurance policy for your Misc D vehicles becomes incredibly important to protect them from unexpected occurrences.
Let us learn more about what exactly is Misc D vehicle insurance.
What Is Misc D Insurance?
Misc D vehicles are basically vehicles that are used for commercial purposes, such as tractors, cranes, excavators, harvesters, goods carrying vehicles, etc. These types of vehicles can be used for a special purpose by the insured person or by the insured's employees. 
Since the Motor Vehicles Act passed in 1988, it has become essential for vehicle owners to protect their vehicles by insuring them. Therefore, various companies offer motor insurance plans for Misc D vehicles in order to protect them in case of any damage, loss, or injury.
What Does Misc D Vehicle Insurance Cover?
The insurance plan for Misc D vehicles provides the following coverage to the policyholder:
Damage OR Loss Of The Vehicle Insured
The insurance policy for Misc D vehicles protects the policyholder's vehicle against the loss or damage caused by fire explosion, burglary, riot or strike, earthquake, flood, terrorist activity, malicious act, accidental external means, and so on. There will be general depreciation in the rates as subject to the following conditions:
For all rubber/nylon/plastic parts, tyres and tubes, batteries and airbags = 50%
For fiberglass components = 30%
For all parts made of glass = Nil
Other parts (including wooden parts) = Nil to 50%
Liability To Third Parties
The insurance coverage for Misc D vehicles also covers liabilities to third parties in order to protect the insured from having to pay money to third parties if his/her vehicle has caused them injury, loss, or damage by accident. The plan provides protection to the insured against the following liabilities:
Bodily injury to or death of any person due to the use of the vehicle (for example, while loading or unloading).
Damage to property arising out of the use of the vehicle.
Towing Disabled Vehicles
If you're in need of a tow your vehicle to a nearby repair shop, an insurance plan for Misc D vehicle becomes operational in that situation. The policy covers any damages or losses caused to your Misc D vehicle or property while being towed, provided always that it is not towed for reward.
Personal Accident Cover For Owner-Driver
If the owner-driver of the car is wounded in an accident, the insurance plan for Misc D vehicles will provide a personal accident cover that will give coverage for medical bills. The insured will also be compensated if the accident causes him/her to lose some or all of his/her income. And, if the worst happens, the plan will assist his/her loved ones with funeral expenses if the insured passes away.
The scale of compensation for various injuries are as stated below:
| | |
| --- | --- |
| Nature Of Injury | Compensation |
| Death | 100% |
| Loss of two limbs/sight of two eyes/one limb and sight of one eye | 100% |
| Loss of one limb/sight of one eye | 50% |
| Permanent total disablement from injuries other than mentioned above | 100% |
General Exclusions Of Misc D Insurance
The Misc D insurance policy will not be applicable under the following cases:
Any unintentional loss, damage, or liability experienced or incurred outside of the geographical region.
Any claim deriving from a contractual obligation.
Any accidental loss, damage, or liability caused, contributed to, or derived from nuclear weapons material, whether directly or indirectly.
Any accidental loss or damage arising out of or in connection with invasion, war, civil war, rebellion, mutiny, and so on.
Any accidental loss or damage caused due to the fact that the person other than the driver was driving the vehicle as mentioned in the "Driver Clause".
What Are The General Terms & Conditions Of Misc D Vehicle Insurance?
Motor insurance for Misc D vehicles has some terms and conditions that the policyholder, as well as the company, needs to follow. Let's have a look at them one by one:
Immediately upon the occurrence of any accidental loss or damage, and in the event of any claim, notice shall be given in writing to the company, and subsequently, the insured shall provide all such information and assistance as the company may require. 
The company may pay the insured the full amount of the company's liability and relinquish control of any defence settlement or proceedings at any time after the occurrence of any incident giving rise to a claim under "Liability to Third Parties." The company will not liable for any loss alleged to have been caused to the insured as a result of the company's alleged action or omission in connection with such defence settlement or proceedings, or the company's relinquishment of such conduct. After the organization has discontinued such conduct, the company shall not be liable for any fees or expenses incurred by the insured, any claimant, or any other person.
Without the written authorization of the company, no admission offer, promise payment, or indemnification may be made or granted by or on behalf of the insured.
The company may, at its discretion, repair, reinstate, or replace the vehicle or any part of it, as well as its accessories, or pay the amount of the loss or damage in cash, with the company's liability limited to total or partial loss.
By issuing seven days' notice, the organization may cancel the insurance at any time for misrepresentation, fraud, non-disclosure of material facts, or non-cooperation by the insured.
The insured must take all reasonable precautions to protect the vehicle from loss or damage and to keep it in good working order. The company shall have unrestricted access to examine the vehicle or any part of it, as well as any driver or employee of the insured, at any time.
If there is any other insurance covering the same loss, damage, or liability at the time of an event that gives rise to a claim under the insurance policy for Misc D vehicles, the company shall not be responsible to pay or contribute more than its rateable percentage of any compensation cost or expense.
In the event of the only insured's death, this policy will not immediately lapse but will continue valid for three months from the date of the insured's death or until the policy expires. During this time, the insured's legal heir(s) who have custody and use of the motor vehicle may request to have this policy transferred to their name(s) or obtain a new insurance policy.
Frequently Asked Questions
Most frequent questions and answers about Misc D Insurance Cover.