Professional Indemnity Insurance
Compare Premium.
Buy Now.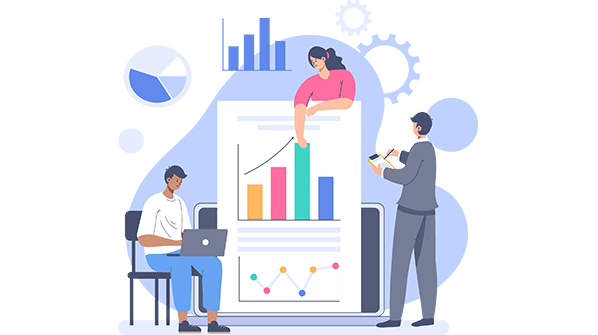 Compare Professional Indemnity Insurance
No Inspection.
No Paper Work
* Subject To Underwriting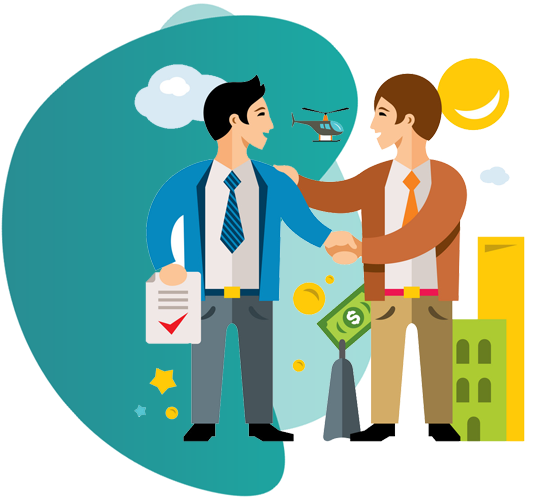 Professional Indemnity for CA
Professional Indemnity for Doctors
Compare

Professional Indemnity Plans
Professional Indemnity Insurance
Professional Indemnity Insurance is required for professional consultants who charge a fee for their services. It protects the insured against claims for financial loss, injury, or damage resulting from a breach (or alleged breach) of professional obligation in the course of doing business.
Its goal is to safeguard the firm's position and assets in the case of a claim, allowing the company to continue operating.
Types of Professional Indemnity Insurance
Here are the different types of professional indemnity insurance.
Human error is a normal occurrence; yet, a client may sue a professional for an error that was beyond his control. Professional indemnity insurance comes in a variety of forms to protect you from such circumstances. Professional indemnity insurance comes in a variety of forms, including:
1. Malpractice Insurance: Physicians and licensed health care providers, such as dentists and nurses, are mostly covered. This is useful for experts whose mistakes can result in bodily injury and other problems.
2. Errors and Omissions Insurance (E&O): This is primarily for professionals in the business world, such as attorneys and architects. It protects you from the financial consequences of negligence, errors, and omissions. It also pays the expense of defence.
3. Civil Liability Cover: All risks not covered by the standard insurance policy are covered by the civil indemnity.
Civil indemnity insurance will cover any claims linked to defamation, contract breach, slander and libel, intellectual property, and any personal harm caused by compromising security. Exclusions from the civil liability coverage include liability on the part of the employer and the general public.
How Does Professional Indemnity Insurance work?
Professional liability insurance is known by several names depending on the profession, such as medical malpractice insurance for doctors and errors & omissions insurance for real estate agents. Professional liability insurance is a type of coverage that isn't available through homeowners' endorsements, in-home business policies, or company owners' policies. Only claims made within the insurance period are covered.
Professional liability insurance policies are typically written on a claims-made basis, meaning that coverage is only valid for claims filed within the policy period.
Typical professional liability insurance will indemnify the insured against loss resulting from any claim or claims made during the policy period as a result of any covered error, omission, or negligent act performed during the policy period in the course of the insured's professional business.
Although some policies may include a retroactive date, incidents that occurred before the coverage was activated may not be covered.
Let's discuss its working with an example!
A typical sort of professional liability insurance is medical malpractice insurance. Medical professionals labour under the fear of being sued for claimed medical malpractice, which is defined as a medical provider's act or omission in which they deliver treatment that falls below the standard of care, resulting in injury to or the death of the patient. While most medical malpractice cases in the United States are considered civil torts, medical malpractice insurance can help providers cover the costs of such litigation.
Here are the features of Professional Indemnity insurance;
1. Legal Defense: You will be required to defend yourself in court if a customer brings a claim against you, regardless of whether the claim is justified or not. Professional indemnity insurance will cover all of your legal costs related to the lawsuit.
2. Legal Compensation: If a customer wins their case against you, they will almost certainly be compensated for the money they lost as a result of your advice. Additional compensation may be paid based on the claim. A PI policy will cover both types of payments.
3. Run-off Insurance: Even if your company is no longer in operation, you could still be the target of a lawsuit. This insurance aids in the coverage of certain claims.
4. Liability for Breach of Warranty of Authority: If your company acts in good faith on behalf of a client but does not have the necessary authorization, this warranty will reimburse you for any costs incurred.
5. Fidelity Guarantee Insurance: As a direct result of fraud, theft, or dishonesty by one of your employees, your company may suffer a financial loss or goods from your property may be taken. It contributes to the cost of what was taken.
6. Collateral Warranty: This feature allows a third party (the building owner) to legally enforce a contract between you (the contractor) and your client (the building developer). With this in mind, if you breach the original contract, the third party will be able to recover their damages directly from you. In this case, PI insurance may be able to assist in covering the claimant's costs.
Benefits of Professional Indemnity Insurance
Here's the list of the benefits of choosing PI insurance.
1. Lawsuit Protection: Indemnity insurance protects the insured from lawsuits, regardless of whether or not the insured has committed any wrongdoing. The insurance coverage covers the claimant's payout, settlement, or damages, as well as the legal costs of defending the case.
2. Coverage: The policy offers comprehensive protection against a variety of potential dangers to the profession or business.
3. Customizable: Professional indemnity insurance policies are adaptable to the nature of the business or profession, as well as the nature of the professional services provided.
4. Simple and Hassle-Free: In India, obtaining indemnity insurance coverage is rather simple, with minimum documentation required.
5. Flexible: The majority of indemnity insurance plans available are flexible, allowing the insured to change the coverage as needed.
Who needs Professional Indemnity Insurance?
Some professions are required to have professional liability by regulators in their industry. This includes:
Financial advisers

Solicitors

Architects

Chartered surveyors

Healthcare professionals
Professional indemnity is worth consideration by any company or sole trader that provides advice, information, or skills as part of their services, even though it is not a legal need for everyone. It's also worth noting that with this form of insurance, you'll be covered regardless of whether or not a claim is valid.
Furthermore, one of the most fascinating business trends in recent years has been the rise of independent consultants and small firms, which provide clients and customers with highly specialized expertise, skills, and advice.
Offering these kinds of services comes with its own set of dangers. Mistakes happen, and if you don't have the correct insurance, they may cost you a lot of money.
Professional Indemnity insurance aims to safeguard your assets, reputation, and bank account contents. The following are some of the major items that your policy may cover:
You have been granted damages and claimed costs.

Civil obligations

Providing incorrect or careless advice

Breach of duty (confidentiality and other privacy issues)

Defamation, libel or slander

The loss or damage to documents

Court attendance costs

Public relations costs

Infringement to intellectual property (including copyright infringement)

Related defence and legal costs of a claim

Costs of investigating an allegation, including those incurred by a professional body

The cost of responding to a disciplinary inquiry

Bodily damage or disease resulting from professional services covered by the policy.
Professional indemnity insurance does not cover all types of scenarios and instances. The following are some of the exclusions:
Bankruptcy

Damage with a determination to spoil the image

Abuse of substance like alcohol and drugs while offering services

Fines and penalties

Infringement of trademarks, copyrights and patents

Criminal activities

Terrorism and war damage
Professional Indemnity Insurance Claim Process
If you need to file a claim under professional indemnity insurance, you should be aware of the following steps:
You should notify your insurance provider as soon as possible if any unforeseen circumstances arise.

If you receive any legal notices, you should forward them to your insurance carrier right once.

Submit the claim form, along with the other required documents, in its entirety.

If the insurance company deems the case to be appropriate, it will approve the claim; otherwise, it will reject it.

If you are dissatisfied with the outcome of the case, you can take it to a court of law.
Documents Required for Claim Process
Let's have a look at the paperwork needed to file a claim in the event of an emergency:
Duly filled in the claim form.

Certificate for institutions like hospitals.

Legal notice, if served by the client.

Registration certificate of professionals.

Clients' details to evaluate the degree of financial loss.
Frequently Asked Questions (FAQs)
Yes, you can. In that case, you have to do it within the free-look period offered by the plan.
Yes, you can. Most of the insurance companies keep the term plans open for the NRIs too.
Once you have bought a term policy, it will remain effective irrespective of the geographical location till its expiry date.
Other Corporate Insurance