Renew in just 5 mins.
No Inspection.
No Paper Work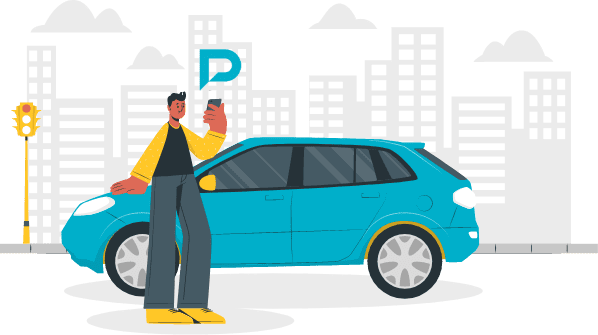 Car insurance is a legal agreement between you, the insured, and the insurance company or the insurer, wherein the insurer is liable to cover any financial losses that occur because of an accident or theft of the car or damages to a third party because of the car. The extent of coverage, however, depends on the terms and conditions of the car insurance policy document.
Now buy your dream car without the financial stress of owning one. Car insurance allows you to safeguard yourself and your dependents from financial losses that could arise out of damages to your car. The damages may occur because of accidents, theft, natural calamities, and much more. Buying car insurance is simple, hassle-free, and convenient.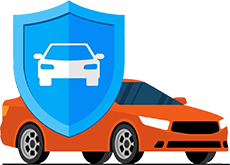 Why Do You Need Car Insurance?
If you do not already have insurance on your car, you need one immediately because:
It is mandatory by Indian law, as per the Indian Motor Vehicles Act.
It protects from any third-party liabilities arising because of damages caused by your car.
It protects you from the financial losses of car theft.
It protects you from losses arising out of accidents and damages from natural calamities.
With car insurance, you can avail a personal accident cover up to a certain amount.
Key Features And Benefits Of A Car Insurance Policy
Car insurance policies offer a wide variety of benefits to individuals these days, making your dream car more accessible and affordable. The key features and benefits of having a car insurance policy include:
Affordable Premiums
By buying your car insurance policy online, you can save a lot on your premium.
Easy claim application process – Most insurance companies have a dedicated and highly experienced team of claim experts who help apply and speed up the claim settlement process.
Cashless garage network
Getting your car insurance from a reputed insurance company often opens up the opportunity of cashless garages, where you can get cashless repairs for your vehicle in any of their associated garages. The insurance company covers the cost of repairs.
Third-Party liabilities
In case any liabilities arising out of damages to a third party or their property because of your car, your car insurance will protect you.
No Claim Bonus
You can opt for a no-claim bonus cover on your car insurance. With a no-claim bonus cover, you are eligible to get a bonus amount if you don't make any claims on your car insurance for the entire year.
Flexible add-on cover options
With your car insurance policy, you can opt for several add-on covers to offer greater protection from damages. These include key replacement cover, zero depreciation cover, emergency assistance cover, etc.
Easy application and renewal online
You can apply for a new car insurance policy or simply renew your old one quite easily online. You need to enter the necessary details about your vehicle and old insurance policy (if applicable), pay the insurance premium online, and the new/ renewed policy document will be with you in minutes.
Types Of Car Insurance Policies In India
Depending on the extent of financial coverage and risks you want to cover against, car insurance policies in India are essentially of two types:
1. Third-Party Liability Policy
Third-party liability insurance is the most basic and minimum requirement on your car as per Indian law. It covers you against any financial and legal liabilities that arise out of damages to a third party or their property because of your car.
A comprehensive policy is more detailed than the third-party liability policy, with much larger coverage. It not only covers losses from damage caused to a third party but also financial losses to you because of damage to your car or property because of the car.
3. Pay-as-you-drive Policy
Under this policy plan, you need to pay the insurance premium amount based on the number of kilometers covered by the car. The premium amount is usage-based. You are covered as per the inclusions of the comprehensive and the third-party liability policy on a pilot basis for a year.
Difference Between Third-Party And Comprehensive Car Insurance
What Are The Inclusions Of A Car Insurance Policy?
Here's a list of inclusions in the car insurance policies offered by most insurance companies:
Loss because of damages caused by natural calamities like storms, floods, earthquakes, etc.
Loss because of damages caused by strikes, riots, theft, terrorism, etc.
Personal accident cover
Financial and legal liability arising out of damages to a third party or their property.
Basic Exclusions Of A Car Insurance Policy
Your car insurance company will not cover the below:
General wear and tear of the car.
Depreciation in the value of the car.
Any electrical or mechanical breakdowns of the car.
If the driver was under the influence of intoxicants like drugs or alcohol during the time of the accident.
If the driver was violating any traffic rules during the time of the accident.
Add-on covers not taken as part of the insurance policy.
Add-Ons Covers In A Car Insurance Policy
Along with your comprehensive car insurance policy, you can opt for any or all of the following covers:
Points To Consider While Choosing Car Insurance
Buying car insurance online is easy but can be tricky sometimes. The following list will help you make a more informed decision about purchasing your car insurance.
Based on the IDV of your car. IDV is the insured declared value or the market value of the car. The IDV amount stated by the insurance company directly affects your car premium amount.
Check the claim application process. Make sure that the insurer you choose has a quick claim application and settlement process with minimal hassle.
Look out for the extra service benefits offered by the company. Insurance companies often float limited period offers where you can get great discounts on your insurance premiums or win yourself some extra benefits and services at minimal or no cost along with your car insurance policy.
The claim settlement ratio of the insurance company is significant. A higher claim settlement ratio means that the company has settled a much larger number of claims compared to the total claim requests received.
Ensure that the insurance company has a qualified customer support team that is accessible and available at all times. Look for an insurer that offers 24/7 customer support in case of emergencies or needs.
Opting for an insurer with a large network of cashless garages can be advantageous. Whenever you have any repair work to be done on your car, you can go to the nearest associated garage for a cashless repair. The insurance company pays for the repairs.
Compare the quotes offered by different insurers and check for the inclusions and covers offered by each.
What Are The Factors Affecting Car Insurance Premium?
These are the factors that can affect the premium amount of your car insurance policy:
IDV of the car – The IDV or insured declared value of the car is the current market value of the car after considering the depreciation amount. The IDV indicates the amount you can claim in case your car is stolen or has undergone complete damage.
Age of the car – Brand new cars have a higher insurance premium than older ones. The depreciation amount deducted from the IDV is higher for older cars. As your vehicle continues depreciating, the policy premium keeps reducing.
The type of policy – The premium amount is higher for comprehensive policies than third-party liability-only policies because of the coverage offered in the former.
Add-on covers – By taking add-on covers on your car insurance policy, you are liable to pay a higher premium amount on the policy. With every new add-on cover, the premium value increases.
Deductibles – Deductibles are the amount that the policyholder is committing to pay before the insurance company can start paying for the repairs and damages. The higher the deductibles amount, the lower the premium on your insurance.
Claim history of the insured – You are eligible for a no-claim bonus if you do not make any claims on your insurance policy for an entire. If you go without making any claims for five consecutive years, you can earn up to a 50% discount on your next car insurance renewal premium.
Engine capacity of the car – Cars that have higher engine capacities attract higher premium amounts compared to those with smaller engines.
Other factors – Other factors that could affect the value of your insurance premium include the age of the owner, model and make of the car, city of registration, etc.
How To Reduce Car Insurance Premium?
There are several ways in which you can reduce the premium you pay on your car insurance policy. 
Compare Online – By comparing various policies and plans online you can find some great deals and discounts on the premium amounts offered by insurance companies.
Lower IDV – The IDV of your vehicle determines the premium amount you pay. Opting for a lower IDV of your vehicle automatically reduces the premium you have to pay.

Drive Safely – Having a clean and safe driving track record helps you secure a lower premium. If you have had several traffic violations or insurance claims in your name in the past, the insurance company has reason to believe that you will continue the same in the future as well. Thus, increasing the premium amount applicable to you.

Safety Device – Installing safety or anti-theft devices in your car reduces the chances of losses due to theft. Therefore, car insurers charge premiums in your favor as there are lower chances of an insurance claim due to theft of the car.

Increase Deductibles – Deductibles refer to the maximum amount you are committing to pay in case of an accident, damage, or theft before your insurer can step in and pay. Committing a higher amount of deductibles means that the insurer will either have to pay a lower amount or not have to pay at all, thereby reducing your premium amount.

Long Term Policy Discount – Several insurers offer an attractive policy discount to those policyholders who sign up for a long-term policy with them.

AAI Membership – Being a member of organizations like AAI or WIAA can sometimes work to your advantage as several insurers offer huge discounts to such members. If you are a member of such an organization, it is always better to check with your insurer and availing of the discount, if applicable, before arriving at the final premium amount.

Avoid Lower Amount Claim For NCB – Having made lesser or no claims in the previous year makes you entitled to a no-claim bonus from the insurer, provided you have opted for the NCB cover that is. Using your no-claim bonus, you can save a huge percentage from your premium amount.
Why Should You Compare Car Insurance Online?
Before you can finalize your car insurance policy, it is crucial to compare plans offered by different insurers online because:
Know The Details Of Policy – You learn of the inclusions, exclusions, and covers offered by different insurers and get to choose the one that suits your needs the best.


Get Best Claim Settlement Process – You can compare the terms and conditions mentioned under the policies of different insurers to see what benefits you and what does not work for you and opt for the insurer with the most hassle-free claim settlement process.


Save Premium – You can compare quotes to land yourself the best deals and discounts.


Easy process – It is easy and convenient to compare plans simultaneously.


Saves Time – You invest little time in comparing and save a lot of time later by avoiding the hassles of opting for the wrong policy or insurance provider.


Get Best Insurance Provider – You can gauge the credibility of the insurance provider by checking their claim settlement ratio, reviews, etc.
Steps To Buy Car Insurance Online
Once you have done your thorough research on car insurance policies and plans offered by different insurers online, you can finally buy your car insurance policy online in these simple steps:
Visit the insurance provider's official website or the third-party/agent's website.
Log in by entering your credentials and personal information.
Enter the details of your vehicle and select the IDV that suits you the best.
Select the type of insurance plan you want.
Select the add-on covers you would like to opt for.
Pay the premium online via credit/ debit card, NEFT, or UPI.
Download your policy statement.
Car Insurance Renewal Online
You can renew your car insurance policy online in just a few steps:
On our website, click on the 'Renewal' button on the top left corner of the page.
Select 'Motor Insurance' from the drop-down menu.
Select your insurer.
You will be then directed to the official website
There, enter your policy number, registered mobile number, or registered email ID.
Click on 'Renew Now'.
Select the term you would like to renew the policy for.
Pay the premium amount online via credit/ debit card, NEFT, or UPI.
Your car insurance policy is renewed.
How To File A Four Wheeler Insurance Claim?
To file a car insurance claim with Probus, you need to: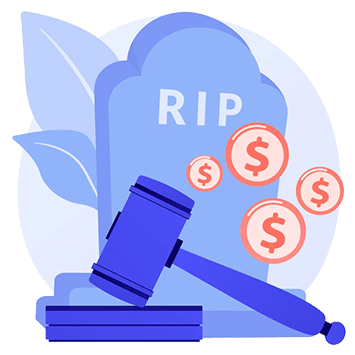 Visit the insurer's website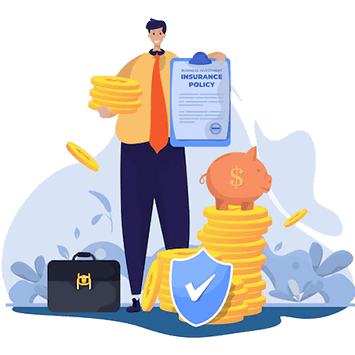 Insurance & Investment
There are some life insurance policies that offer two lucrative benefits of both insurance and investment. This simply means that one part of your premium goes towards insurance and the other part is invested in debt, equity, etc. With a strong protective covering and higher returns on your investments, you certainly get the best of both options.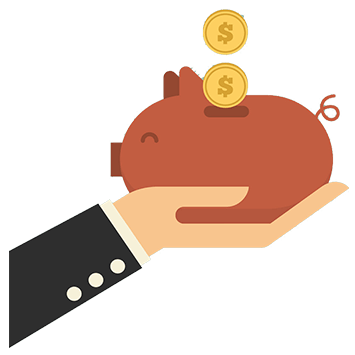 Double Your Savings with Maturity Benefits
A life insurance plan also acts as a saving instrument by providing maturity benefits. In case the policyholder lives to the end of the policy term without any claims, the total amount of premiums is refunded at the policy's maturity time. For example, if you pay a yearly premium of Rs. 10,000 for a 30-year term insurance policy, you would receive the premium money back (Rs. 3,00,000) along with the bonus amount. This is only when you survive the policy tenure and you have paid all of your premiums.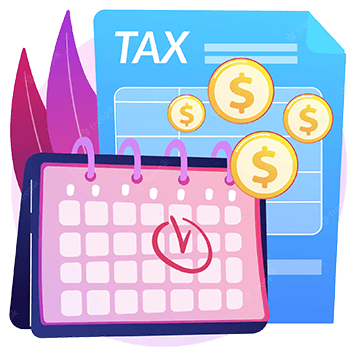 Save Taxes
Tax saving is an additional benefit when it comes to purchasing a life insurance plan. As per Section 80C of the Income Tax Act, 1961, you will be subjected to get tax benefits. Simply putting, whatever premium amount you pay for your life insurance policy, it is eligible for having a maximum tax deduction of up to Rs. 1,50,000. Besides, any payouts that you will receive from your life insurance policy will be entirely tax-free under section 10(10D). In case you have chosen for an additional health-associated rider, you are subjected to avail tax deductions under Section 80D of the Income Tax Act.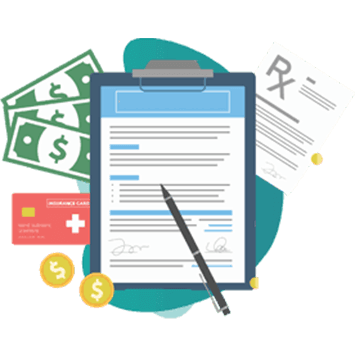 Liabilities Cover
Be it your children's education loan, credit card loan, building capital for your business, or retirement plan, dealing with such kinds of liabilities can lead to great financial as well as mental pressure. And when there is no steady source of income, such liabilities can prove even more challenging. Therefore, in order to attain your important goals, you need a significant amount of financial support that life insurance can easily provide.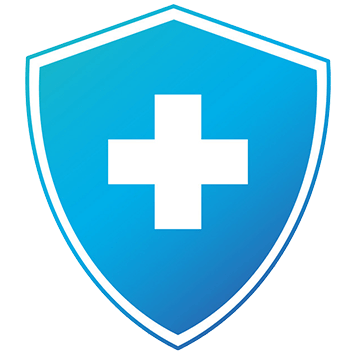 Enhance Your Life Insurance With RIDERS!
Life insurance policy comes with a multitude of riders, such as Critical Illness Rider, Accidental Death Rider, Cashless Treatment Rider, etc. They provide extra protection to the individuals as well as their family members in cases where basic life insurance coverage may not come into play or need.
Documents Required For Filing Car Insurance Claim
While filing for a claim on your car insurance policy, you need to submit the following documents to the insurance company:
While filing for a claim on your car insurance policy, you need to submit the following documents to the insurance company:
 
Car insurance policy details
Details of the insured car
Policyholder's name
Registered mobile number and email ID
Driving license copy of the driver at the time of the accident
Registration certificate of the insured car
Estimate of repair in case of claim before repair.
In case of claim after repair:
Invoice of repairs
Receipt of payment
Valid canceled cheque
Frequently Asked Questions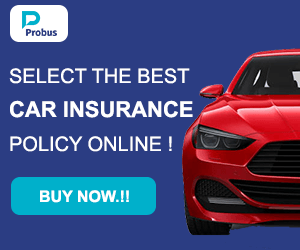 What Client Say's About Us Ayush Sharma
(Delhi)
I am very delighted that I purchased a life insurance policy from Probus Insurance. The entire process was quite simple and smooth. When it came to payment, the company provided me with various alternatives, which was very useful. Thank you very much to the entire team of Probus Insurance. Shrey Malhotra
(Bangalore)
At first, I was confused about which type of life insurance plan should I purchase. However, when I reached Probus Insurance, the company's customer care executive explained everything in detail about what type of life insurance plan should I prefer. The agent accurately identified my needs and was excellent at assisting as well as resolving my issues. Taniya Hasan
(Mumbai)
I bought a term life insurance plan from Probus Insurance and I wanted to raise a claim against it. When I called the customer care number of Probus Insurance, the agent assisted me in understanding the entire claim procedure. Not only this, but he also cleared my every doubt with great patience and zero furry. Thanks to Probus Insurance for such a smooth and hassle-free claim process! Ravi Kishan
(Bihar)
Thankfully, one of my friends recommended me to purchase a life insurance plan from Probus Insurance. The team of Probus Insurance came forward and assisted me in getting a suitable plan, the LIC term plan, which has now secured my loved ones. Thank you very much Probus Insurance. Sunakshi Mehta
(Rajasthan)
Buying a life insurance plan from Probus Insurance was a fantastic experience for me. At first, I was not sure about the reliability of purchasing such a policy online. But when one of my relatives advised me that Probus Insurance is a trustworthy platform where you can purchase plans online, I thought to give it a try! I bought an HDFC life insurance plan at an affordable deal, and now my family members are secured! Kudos to Probus Insurance.