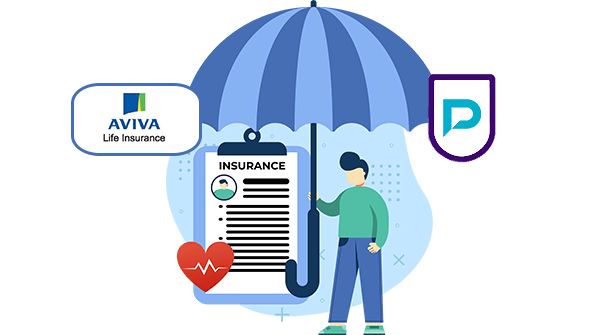 Aviva Life Insurance Customer Care
Aviva Life Insurance Customer Care
Since its founding in 2002, Aviva India has been regarded as one of the most reliable and favoured insurers by countless grateful clients. Aviva has kept up its outstanding customer care service across a variety of channels in order to further solidify their position as a market leader. Customers who want to contact the Aviva Life Insurance customer service staff can immediately dial the customer service hotline numbers.
Existing Aviva Life clients can contact the customer service department of the insurance provider via a toll-free helpline number, an email address, or by mail if they have complaints or questions about the services and plans they are currently using.
How to Contact Aviva Life Insurance Company?
If you have any insurance requests or enquiries, you may contact Aviva Life Insurance through the methods listed below.
Parameters
Details
Call

1800-103-7766 or 0124-2709046;

Partners can call toll-free numbers:

1800-180-2111

Email

For customers:

customerservices@avivaindia.com

For any escalations, write to

complaints@avivaindia.com

Social Media Handles

Facebook:

https://www.facebook.com/AvivaIndia

Twitter:

https://twitter.com/AvivaIndia

YouTube

https://www.youtube.com/user/aviva

Registered Address
Aviva Life Insurance Co India Ltd, 4 01-A, 4th Floor, Block A, DLF Cyber Park, Sector-20, NH-8, Gurugram, Haryana-122 016, India
Aviva Life Insurance Branches & Their Office Contact Details
Even though there are definitely many more Aviva Life Insurance offices around India, we have selected a few of the more important ones so that you may get an idea and save time. If you want to locate the nearest branch
https://www.avivaindia.com/contact-us
today!
| | |
| --- | --- |
| Branch Location | Branch Address |
| Chandigarh | Chandigarh-1, Aviva Towers, 2nd floor, SCO No-45-46-47, Sector 17-A, Chandigarh, Chandigarh, 160017 Landline no. 0172-4609211, Landmark – Opp. Hotel Taj, Chandigarh |
| New Delhi | Delhi-3, Unit No-2, Plot No 3&4, 3rd Floor, DDA Building, Nehru Place – 110019, Delhi |
| Andhra Pradesh | Vijayawada,4th Floor, 40-1-139/A, JM2, Mohiuddin Estate, M.G. Road, Upstairs Reflections & Besides M & M Showroom, Vijayawada-520010, Landmark – Besides M & M Showroom, Near Benz Circle |
| Gujarat | Vadodara, Aviva Life insurance Co India Ltd 3rd Floor, Gokulesh Complex, R.C. Dutt Road Alkapuri Vadodara -390007, Landmark – Circuit House, Vadodara |
| Haryana | Gurgaon-1, Shop No. 209, 2nd Floor, Bestech Central Square, G Block, Sushant Lok, Phase-II, Sector – 57 Landmark – Opposite Hongkong Bazar Gurgaon |
| Jharkhand | Ranchi-1, Unit No. 406, 4th Floor, Beside Hi-Street Mall, Mahaveer Tower, By Lane of Main Road, Ranchi-834001 Landmark- Besides Hi Street mall |
| Karnataka | Davangere-1, Aviva Life Insurance Company India Ltd 2nd floor, Bakkeshwara Mansion, 2257/5, MCC "A" Block, Church Road, Devangere, Karnataka, 577004 Landmark – Next to Togateveera Kalyana Mantapa & Nearby AXIS ATM |
| Madhya Pradesh | Davangere-1, Aviva Life Insurance Company India Ltd 2nd floor, Bakkeshwara Mansion, 2257/5, MCC "A" Block, Church Road, Devangere, Karnataka, 577004 Landmark – Next to Togateveera Kalyana Mantapa & Nearby AXIS ATM |
| Maharashtra | Ahmednagar, Ground Floor, Rainbow House, opp Deepak Hospital, Savedi Road, Ahmednagar, Maharashtra, 414001. |
| Odisha | Bhubaneswar-1,2nd Floor, Aditya Plaza, Bhouma Nagar, Sachibalya Marg, Unit-4, Bhubaneswar, Orissa, 751001 Landmark – Near Housing Board office Bhubaneshwar |
| Punjab | Amritsar-1,1st Floor, District Shopping Complex, SCO-25, Ranjit Avenue, Main Market, Amritsar, Punjab, 143001 Landmark – Above Star Health Insurance Amritsar |
| Rajasthan | Jaipur 1, S- 201, 2nd floor, Trimurtiメs Luhadia Tower, K-11, Ashok Marg, C Scheme, Jaipur -302001 Landmark – Ashok Marg, In Front of the Bank Of Maharashtra Jaipur |
| Tamil Nadu | Coimbatore, Aviva Life Insurance Co. India Ltd.,1st Office, 4th Floor, No. 336/2, Mayflower Valencia, Near Nava India Signal, Avinashi Road, Coimbatore – 641 004, Tamil Nadu Coimbatore |
| Uttarakhand | Ramnagar, Ground Floor, Plot No. 1 Kosi Road, PO – Ram Nagar District -Nainital Uttarakhand Pin Code 244715 Nainital |
| West Bengal | Kolkata 1, Aviva Life Insurance Co India Ltd, 2nd Floor, A.G. Tower, 125/1 Park Street, Kolkata Landmark – Beside Mercy Hospital Kolkata |
Key Services Provided by Aviva Life Insurance Customer Care
The customer service department of Aviva Life Insurance provides a variety of services, including the following:
Resolve disputes and claims
Change who owns an insurance policy
The policyholder's residence has changed
A different phone number
Monitoring a claim
Asking for a hard copy of the rule