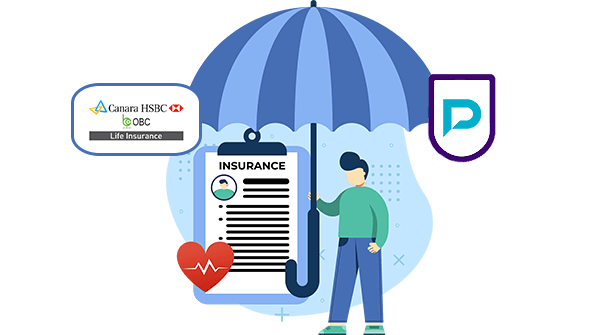 Canara HSBC OBC Life Insurance Customer Care
Canara HSBC OBC Life Insurance Customer Care
Canara HSBC Oriental Bank of Commerce is a partnership among Canara Bank, Oriental Bank of Commerce and HSBC Insurance Holdings Limited. It has about 10,000 branches in India and close to 115 million consumers. It boasts excellent customer care service and offers its clients a wide range of insurance products. The business was established to provide everyone with reasonable and accessible life insurance solutions.
Without a strong customer care system in place, servicing such a vast customer base would be impossible. Canara HSBC OBC Life Insurance has taken care of that by putting up a capable and extremely effective customer service team that works around the clock to ensure clients can contact them to resolve their questions and complaints as quickly as possible.
How To Contact Canara HSBC OBC Life Insurance Company?
Customers of Canara HSBC Oriental Bank of Commerce Life Insurance, whether current or prospective, can call the toll-free numbers with any questions or complaints.
Parameters
Details
SMS
SMS CALLBACK to 09779030003
Email

customerservice@canarahsbclife.in

For senior citizens:

seniorcitizen@canarahsbclife.in

For Online Application/Proposal:

onlineterm@canarahsbclife.in

For NRI Customers:

customercare.NRI@Canarahsbclife.in

Registered Office
Unit No.208, 2nd Floor, Kanchenjunga Building, 18 Barakhamba Road, New Delhi – 110001, India
Head Office

Canara HSBC Life Insurance Company Limited, 139 P, Sector – 44, Gurugram – 122003,

Haryana, India.

Call
Toll-Free: 1800-258-5899
Social Media Handles

Facebook:

https://www.facebook.com/CanaraHSBCLifeInsurance

Instagram:

https://www.instagram.com/canarahsbcobc/

Twitter:

https://twitter.com/CanaraHSBCLI

LinkedIn:

https://www.linkedin.com/company/canara-hsbc-life-insurance-company/

Website

https://www.canarahsbclife.com

/
Canara HSBC OBC Life Insurance Branches & Their Office Contact Details
Even though there are many more Canara HSBC OBC Life Insurance offices in India, we have chosen a few of the most significant ones so that you can get a sense of them and save time. If you want to locate the nearest branch, all you need to do is simply visit this link today!
Branch Location
Branch Address
New Delhi

Canara HSBC Life Insurance Company Limited

Office No. 704,7th Floor, PP Trade Centre, Netaji Subhash Place,

Delhi, Delhi – 110034

Chandigarh

Canara HSBC Life Insurance Company Limited

SCO No. 3, First Floor, Above State Bank of India, Sector 26, Madhya Marg

Chandigarh, Chandigarh – 160019

Haryana

Canara HSBC Life Insurance Company Limited

139 P, Sector – 44

Gurugram , Haryana – 122003

Patna
Canara HSBC Oriental Bank of Commerce Life Insurance Company Limited 508, Fifth Floor, G V Mall, Boring Road Chouraha, Patna Bihar 800001
Assam
Canara HSBC Oriental Bank of Commerce Life Insurance Company Limited 3rd Floor Ganpati Enclave, Bora Service, G. S. Road Guwahati Assam 781007
Raipur
Canara HSBC Oriental Bank of Commerce Life Insurance Company Limited Office No. C-18 & 19, 5th Floor, Moti Mahal Palladium, VIP square, Telibandha, Raipur Chhattisgarh 492006
Ahmedabad

Canara HSBC Life Insurance Company Limited

Abhijeet III, 302, 3rd Floor,Opp. Mayor's Bungalow, Near Mithakali Six Roads,

Ahmedabad, Gujarat – 380006

Surat
Canara HSBC Oriental Bank of Commerce Life Insurance Company Limited D/G – 12A, International Trade Center, Majura-Gate, Ring Road, Surat Gujarat 395002
Thiruvananthapuram
Canara HSBC Oriental Bank of Commerce Life Insurance Company Limited 2nd Floor, New Jyothi Towers, S. S. Kovil Road, Thampanoor, Thiruvananthapuram Kerala 695001
Pune
Canara HSBC Oriental Bank of Commerce Life Insurance Company Limited Unit no. 201, 2nd Floor, Pinnacle Building, S. No. 31/2/1, North Main Road, Koregaon Park, Pune Maharashtra 411001
Amritsar
Canara HSBC Oriental Bank of Commerce Life Insurance Company Limited 4th Floor, SCO-128, Nagpal Tower-1, District Shopping Center, Ranjeet Avenue, Amritsar Punjab 143001
Ludhiana
Canara HSBC Oriental Bank of Commerce Life Insurance Company Limited 2nd Floor, Plot No. 4 New Lajpat Nagar, Pakhowal Road, Adjoining Corporation Bank, Ludhiana Punjab 141001
Rajasthan

Canara HSBC Life Insurance Company Limited

7th Floor, Unit no – B, G Business park, D-34, Subhash Marg, C-scheme,

Jaipur, Rajasthan – 302001

Tamil Nadu
Canara HSBC Oriental Bank of Commerce Life Insurance Company Limited 1/145, Ganaguru Yoga Center, Sarada College, Opposite City Center Mahall, Saradha College Road, Salem Tamil Nadu 636016
Uttar Pradesh

Canara HSBC Oriental Bank of Commerce Life Insurance Company Limited

1st Floor, The Cross Road Mall, Plot No. G.P 5 & 6, Sikandra Bodla Road, Agra Uttar Pradesh 282007

Lucknow
Canara HSBC Oriental Bank of Commerce Life Insurance Company Limited 3rd Floor, Canara Bank Regional Office, Opp. Fun Republic, Behind RBI and NABARD, Vipin Khand, Gomti Nagar, Lucknow Uttar Pradesh 226010
Uttrakhand
Canara HSBC Oriental Bank of Commerce Life Insurance Company Limited Unit – F3, First Floor, Neelkant Complex, 43, Rajpur Road, Dehradun Uttarakhand 248009
Hyderabad
Canara HSBC Oriental Bank of Commerce Life Insurance Company Limited 206 & 207, 2nd Floor, Aditya Trade Center, 7-1-618, Ameerpet, Hyderabad Telangana 500038
Services Offered by Canara HSBC OBC Life Insurance Customer Care
Canara HSBC OBC Life Insurance's customer care division offers a range of services, such as the following:
Resolve Disputes and Claims
Modify the Insurance Policy's Owner
The Policyholder's Residence has changed
Adding a Contact Number
Monitoring a Claim
Asking for a Hard Copy of the Policy