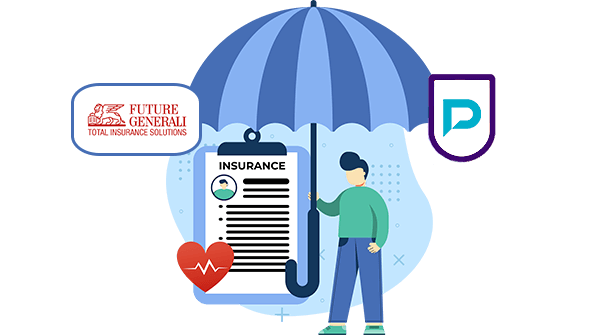 How To Surrender Future Generali Life Insurance Policy
Future Generali Life Insurance Policy Surrender
The duration of an insurance policy is typically determined by the objectives for which it was obtained. But many circumstances in life will make you go with a decision that you don't want to make ever in your life. Surrendering your life insurance policy is one such decision. But don't worry; if you have Future Generali Life Insurance Plan, it will be a simple process.
If you want to surrender your Future Generali Life Insurance Plan, you will have to initiate it through the branch. The surrender value that will be paid to you will subsequently be determined by Future Generali. A term insurance plan, for instance, aims to replace income flow so that you are protected up to retirement.
Let's discuss the documents required and the process to surrender your Future Generali life insurance policy.
Documents Required to Surrender Your Future Generali Life Policy
You must provide the following documentation, together with the reason(s) for relinquishing your policy, to your nearest Future Generali life insurance branch:
Original policy documents
Cancelled cheque with the policyholder's name on it
Policy surrender or cancellation form
A passbook copy or bank statement with the pre-printed name and account number is necessary if the canceled check lacks a pre-printed name or account number or mentions a new account.
ID proof (PAN Card, Aadhaar Card, Passport, Driving License, Voters ID)
NRE bank statement reflecting any premiums paid from the NRE account
How To Surrender Your Future Generali Life Policy?
It should go without saying that you are entitled to many benefits if you pay your premiums on time for a Future Generali life insurance policy. Unexpected things, however, can happen to everyone. If any policyholder still wants to cancel their Future Generali life insurance, they can do so by simply adhering to these guidelines, even if the steps may differ greatly depending on the provider:
Step 1: The policyholders must visit the nearest branch of Future Generali life insurance (along with the documents mentioned above)
Step 2: They must then proceed to the counter and request the surrender form from the Future Generali life insurance customer service agent, whom you will inform of the cancelation of the policy. Though they will provide alternate options & solutions, you just have to listen carefully and ask them to surrender your policy.
Tip: Keep a copy of it with the mail acknowledgment. These records demonstrate that you correctly filled out the form.
Step 3: The following papers must then be presented to the counter by policyholders. After receiving your request, Future Generali will proceed to cancel your insurance plan.
Note: No refunds will be made if the policy is canceled outside of the cooling-off period.
Things To Ensure Before You Stop Your Future Generali Life Policy
One of the things to make sure of before terminating a Future Generali Life insurance policy is that you have enough life insurance. It is advised to purchase a term insurance policy with a 10-year term that is at least 10 times your annual salary. If you are not present, it serves as a tool to replace your family's income. Once you have this policy, you can continually review it to make adjustments for any long-term financial objectives you may have, such as financing your children's education.
To build up a sizable corpus over time, it is crucial to have a life insurance policy that meets all of your financial objectives and goals while also offering high inflation-adjusted returns on your investments.