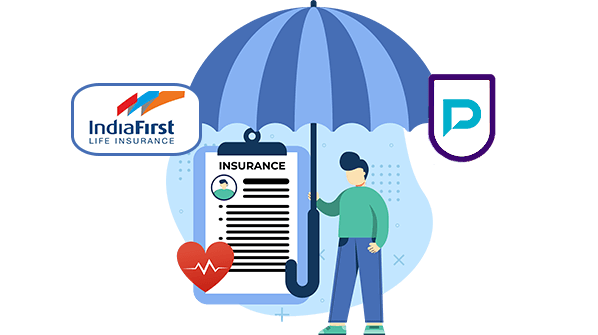 Ageas Federal Life Insurance Premium Calculator
Ageas Federal Life Insurance Premium Calculator
If you want to safeguard your family against escalating expenses after your death, you cannot ignore the importance of a life insurance policy. But when it comes to choosing the insurance solutions provider, Ageas Federal Life Insurance (formerly known as IDBI Federal Life Insurance) could be an ideal option. You may get the correct premium figure for the insurance using the company's specific premium calculator, which is quite simple to use.
In order to calculate this variable cost depending on a person's particular information, premium calculators are helpful. The premium value for the policy can be obtained using the Premium Calculator in less than 30 seconds and with great ease of use. Before buying a policy, the premium calculator is a crucial and helpful tool because it enables you to make well-informed choices.
Reasons to Use an Ageas Federal Life Insurance calculator
Here is the list of the reasons to use an Ageas Federal life insurance calculator to get the exact amount to pay. Let's take a look at them.
Simplifies their Job:
Companies' term plans have their own proprietary methods for calculating premiums. Without access to premium calculators, people may find it challenging to compare policies. Customers may find it challenging to manually calculate a policy's cost using the methodology.
Make Sensible Choices
Without understanding how much life insurance your family might require, choosing a term insurance policy could be more detrimental than beneficial. Even your family's financial security may be compromised.
However, a term insurance calculator by Ageas Federal empowers you to make wise choices by giving you a better sense of the amount of life cover that you will require under your term insurance policy.
Saves a lot of time and effort
It takes a lot of time and effort to manually calculate how much life insurance you'd need, and there's always a danger that you might get it wrong. You'll save all of this time and effort by using a term insurance calculator, which is one of its main advantages. The calculator will provide you with the answer after you enter the necessary values.
Choose Necessary Add-Ons
You can select the add-ons that best suit your needs from the list of available options to increase your coverage. Additionally, you may make decisions properly and obtain the best coverage once you know how much the add-on covers will cost you.
Easier Calculations
Without having to perform the work by hand, a life insurance calculator makes it straightforward to determine how much premium you'll have to pay. Additionally, a life insurance calculator, which is less prone to mistakes than human computations, is used to automate the calculation of insurance premiums.
Types of Ageas Federal Life Insurance Premium Calculators
The following are the different types of Ageas life insurance premium calculators offered. Let's take a look at them.
| | |
| --- | --- |
| Name of the Calculator | Description |
| Health Insurance Calculator | An online application that calculates health insurance premiums for various plans refers to the health insurance premium calculator. |
| Term Insurance Calculator | You can use a term insurance calculator to determine how much life insurance you'll need based on your income and savings. You may now quickly and easily determine the finest term insurance options for you online. |
| Retirement Planning Calculator | A useful tool for calculating your financial needs after retirement is a retirement planning calculator. It assists you in organizing your investments so that you will have the necessary retirement corpus when you retire. |
| Savings Plan calculator | This savings calculator, sometimes referred to as a savings account calculator, is a versatile tool that enables you to determine how much money you will actually save over the course of a given length of time. |
How To Use Ageas Federal Life Insurance Premium Calculator?
The following methods are available for accessing the term insurance premium calculator on the Ageas Federal website:
Visit IDBI Federal's website for more information (Which is Now Ageas Federal).
Select one of the company's term plans by selecting "our plans" from the menu.
Click on the term insurance option you want to select after finding the list of plans.
Locate and select the "premium calculator" menu on the plan page.
Enter your personal information, such as your name, date of birth, gender, sum guaranteed amount, policy term, etc. on the premium calculator page.
You may find the premium amount charged for a given plan by clicking "get an illustration."
You can follow the same steps to determine the premium amount for other term insurance contracts.
You can go ahead and buy the selected plan if you like it.
Ageas Federal Life Insurance Premium Illustration
If you want to understand how Ageas life insurance plan works, let's take an example to understand.
A man, named Mr. Rahul Walia (30 years old), works in Accenture as a software engineer looking to buy a term insurance protection plan from Ageas Federal to significantly protect the financial future of his family in case of his absence.
| | | | | | |
| --- | --- | --- | --- | --- | --- |
| Age | Policy Term | Premium Payment Term | Mode | Sum Assured | Premium Amount |
| 30 Years | 20 Years | 20 Years | Half-Yearly | Rs. 25,00,000 | Rs. 5250 (Annual Premium) |
| 30 Years | 25 Years | 25 Years | Monthly | Rs. 20,00,000 | Rs. 5180 (Annual Premium) |