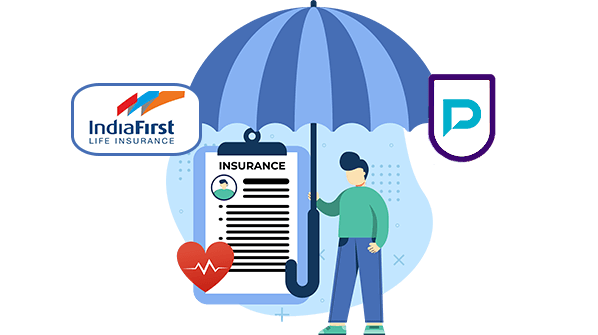 India First Life Insurance Login & Registration
India First Life Insurance Login & Registration
Trying to log in to your IndiaFirst Life Insurance customer portal online and cannot do it even after repeated trying? No worries anymore, because we have come up with the entire details of the login and registration process of the company. IndiaFirst has built its official website in such a way that you can avail yourself of almost every online facility with just a few clicks. For more details on the login and registration process of the insurer, scan through the below content.
How To Register Under India First Life Insurance Account?
If you are a new customer, then before logging in to your customer account, you need to create a portal under the company. This process is called the registration process. For IndiaFirst Life Insurance, the registration process is pretty simple. You just need to call on their toll free number, 1800-209-8700, to register your mobile number. That is it. Once you do so, you will become a registered customer under the company.
How To Login Under India First Life Insurance Account?
Once you have registered your mobile number successfully, you can now log in to your customer portal by following the below steps.
Go to the official website of IndiaFirst Life Insurance Company.
On the extreme right side of the homepage, there will be the Customer Service tab. Click on that.
Under that tab, there are multiple options. Look for the Manage Your Profile tab.
After that, select the My Profile option, and click on that.
On the landing page, you need to put your policy number correctly in the right place.
Then, click on the Get an OTP on Your Phone option.
An OTP will be sent to your registered mobile number.
Put that OTP in the proper place and provide the necessary information, if any.
Then submit. Now, you have successfully logged in to your online customer portal of the insurer.
How To Contact India First If You Face Any Problem Regarding Login Process?
Though you should not face any trouble while logging in if you have followed the aforementioned steps religiously, still after that, if you face any problem, you can contact IndiaFirst by availing of any of the below options.
You can call the customer care service of the company using the toll free number, 1800 209 8700 (Monday to Saturday – 9 am to 7 pm). For customers outside India, you need to use this number, +91 22 62749898.
You can directly write to the company stating your issue using their email ID, customer.first@indiafirstlife.com.
You can also avail of their WhatsApp facility by contacting on 022-62749898.
Else, you can directly visit any of the official branches of the insurer. Their experienced customer executives will always be there to resolve your login issue.