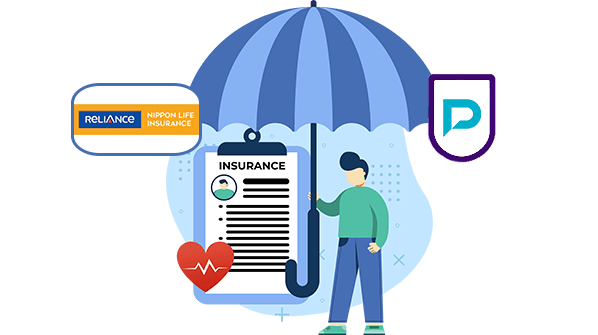 Reliance Life Insurance Policy Surrender
Surrender Reliance Life Insurance Policy
There may be instances when you must cancel your life insurance coverage because it is a long-term commitment. As a result, if you cancel a policy in the midst of its term, you will get paid an amount (surrender value) equal to the sum allotted for savings and earnings. The amount a policyholder receives from a life insurer when he or she chooses to cancel a policy before its maturity period is known as the surrender value. People frequently decide to cancel their life insurance policies when they are sick of paying the monthly premiums.
If you have a Reliance life insurance policy, then you can easily surrender it whenever you want (or even right after purchasing it). Though each life insurance company has a specific time frame after which you can do so, the time may vary.
Do You Need to Surrender Your life insurance policy?
If you have no dependents who need financial support or unpaid bills, you may decide to cease paying your life insurance premiums. Nevertheless, the need for life insurance can come back in the future. Therefore, life insurance is essential if you want to guarantee your loved one's long-term financial security. It's important to know whether or not you will benefit from it, even though it depends on your particular situation.
Steps To Surrender Reliance Life Insurance Policy?
It goes without saying that if you pay your premiums on time, a Reliance life insurance policy entitles you to a host of advantages. However, unforeseen events can occur to everyone. Even though the steps may vary significantly depending on the provider, if any policyholder still wishes to cancel their Reliance life insurance policy, they can do so by simply following these instructions:
Step 1: The policyholders must visit the nearest branch of Reliance life insurance (along with the documents mentioned above).
Step 2: They must then proceed to the counter and request the surrender form from the Reliance life insurance customer service agent, who will also provide them with other relevant information. Maintain a copy of it alongside the mail receipt. These documents serve as proof that you completed the form.
Step 3: The following papers must then be presented to the counter by policyholders. After receiving your request, the insurance provider will proceed to cancel your coverage.
List of Documents Required to Surrender Your Policy
You must send the following paperwork to your local Reliance Life Insurance branch along with your policy's reason(s) for surrendering it:
Original policy documents
Cancelled cheque with the policyholder's name on it
A passbook copy or bank statement with the pre-printed name and account number is necessary if the canceled check lacks a pre-printed name or account number or mentions a new account.
ID proof (PAN Card, Aadhaar Card, Passport, Driving License, Voters ID)
Policy surrender or cancellation form
NRE bank statement reflecting any premiums paid from the NRE account
Things to Ensure Before You Surrender Your Policy
Perhaps you don't owe any money. It's still feasible, though, that your family still looks to you for financial assistance. If something bad happens, they will need your life insurance to cover their living costs. If you decide to terminate your Reliance life insurance, be sure that your other life insurance and investment returns will cover these expenses.
The family's sole source of income is replaced with a term plan. The payouts would provide for their dependents in a crisis. Check the financial stability of your nominee to prevent financial hardship if your life insurance benefits are not available. It, thus, will help you make an informed decision.