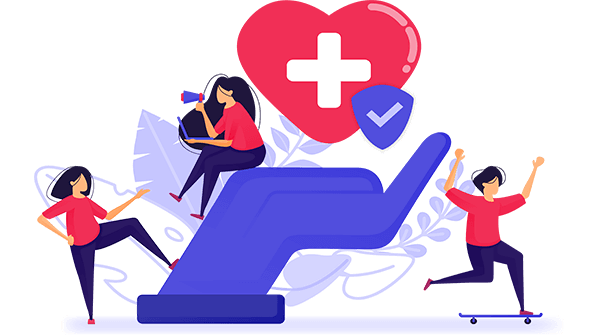 Insurance Ombudsman: Everything You Need To Know!
When a person purchases an insurance policy, they invest their trust and faith in the provider and believe that their claim will be honored when the time comes. However, it is undeniable that all insurance firms operate with the primary goal of making a profit, thus it is crucial to ensure that these economic incentives do not get in the way of honoring individual claimant requests.
In order to enable individual policyholders to have their grievances resolved outside of the courts in a manner that is affordable, prompt, and impartial, the Government of India established the Insurance Ombudsman scheme. With such a system in place, individuals can fully lay their trust in it, profit from what it has to offer, and know that there is a place in the world for everyone. Let's understand the Insurance Ombudsman in detail!
What Is An Insurance Ombudsman?
The Insurance Ombudsman is a scheme created by the Government of India with the primary goal to streamline and systematize the procedure for handling insurance policyholder grievances. The Ombudsman seeks to resolve all difficulties that arise in the resolution of policy claims and provide a fair, impartial, and effective means of resolving policyholder grievances.
According to the most recent report, India has 17 Insurance Ombudsman located in the following places:
Mumbai
Pune
Chandigarh
Kolkata
Kochi
Lucknow
Bhubaneswar
Chennai
Guwahati
Jaipur
Delhi
Bangalore
Ahmedabad
Bhopal
Hyderabad
Noida
Patna
History Of Insurance Ombudsman In India
Before the Insurance Ombudsman was established for insurance complaints, the insured used civil courts, arbitration, or consumer courts to resolve their disputes. These courts already had a massive backlog of cases pending, and court costs were also very high. It led to cases remaining open for a very long time.
To address client complaints, the Reserve Bank of India established the Banking Ombudsman Scheme in 1995. This had favorable results, so the government encouraged the creation of a comparable structure for the insurance industry as well. By establishing the Redressal of Public Grievances Rules in 1998, the central government, acting under section 114(1) of the Insurance Act of 1938, established the position of Insurance Ombudsman.
For a better settlement of policyholder complaints, the redressal of public grievances regulations were updated and Insurance Ombudsman rules were passed in 2017. To enhance the operation of the insurance ombudsman system, the government made extensive revisions to the rules in 2021 by introducing ICT (Information and Communication Technology). Therefore, policyholders can now file complaints and watch the progress of their complaints online.
Functioning Of Insurance Ombudsman Offices
Appointment Of Insurance Ombudsman
On the advice of the selection committee, the council of insurance ombudsman shall nominate the insurance ombudsman. One chairman from the General Insurance Corporation of India (GIC), one from the Insurance Regulatory and Developmental Authority (IRDA), and one from the central government make up this committee.
Eligibility
An insurance ombudsman is chosen from the civil, judicial, and insurance sectors.
Terms Of Office
The insurance ombudsman's appointment is for a set period of three years, or until the incumbent reaches age 65, whichever comes first. Ombudsman appointments cannot be made again.
Office Management
The insurance council has supplied the ombudsman with a secretarial staff to help him carry out his duties. The insurance companies that are members of the insurance council pay the overall costs for the ombudsman and his staff in the percentage that may be established by the governing body.
Removal Of Insurance Ombudsman
The Insurance Ombudsman Council has the authority to remove an ombudsman from office for gross misconduct committed while serving in that capacity. The phrase "gross misbehavior" comprises physical incapacity, unsoundness of mind, a conviction for an offense involving moral turpitude, insolvency, engagement in any other paid employment, conflict of interest, furnishing false information for the selection process, or omitting to specify material facts.
List Of Insurance Ombudsman Offices In India
The ombudsman is chosen by the governing authority for each region of the nation. Below are the locations' specifics and the current insurance ombudsman's contact information:
State
Address Details
Contact Numbers
Ahmedabad
Jeevan Prakash Building, 6th Floor, Tilak Marg, Relief Road, Ahmedabad-380001

Tel.: 07927546139/150

Email: bimalokpal.ahmedabad@ecoi.co.in

Bengaluru
Jeevan Soudha Building, PID No. 57-27-N-19, Ground Floor, 19/19, 24th Main Road, JP Nagar, 1stPhase, Bengaluru-560078

Tel.: 080-26652048/49

Email: bimalokpal.bengaluru@ecoi.co.in

Bhopal
Janak Vihar Complex, 2nd Floor, 6, Malviya Nagar, Opposite Airtel Office, Near New Market, Bhopal-462003

Tel.: 0755-2769200/201/202

Fax: 0755-2769203

Email: bimalokpal.bhopal@ecoi.co.in

Bhubaneshwar
62, Forest Park, Bhubneshwar-751009

Tel.: 0674-2596461/455

Fax: 0674-2596429

Email: bimalokpal.bhubaneswar@ecoi.co.in

Chandigarh

SCO No. 101, 102 & 103, 2nd Floor, Batra Building, Sector 17 – D,

Chandigarh-160017

Tel.: 0172-2706196/468

Fax: 0172-2708274

Email: bimalokpal.chandigarh@ecoi.co.in

Chennai
Fatima Akhtar Court, 4th Floor, 453, Anna Salai, Teynampet, Chennai-600018

Tel.: 044-24333668/24335284

Fax: 044-24333664

Email: bimalokpal.chennai@ecoi.co.in

Delhi
2/2 A, Universal Insurance Building, Asaf Ali Road, New Delhi-110002

Tel.: 011-23232481/23213504

Email: bimalokpal.delhi@ecoi.co.in

Guwahati
Jeevan Nivesh, 5th Floor, Nr. Panbazar Over Bridge, S.S. Road, Guwahati-781001(Assam)

Tel.: 0361-2632204/2602205

Email: bimalokpal.guwahati@ecoi.co.in

Hyderabad
6-2-46, 1st floor, "Moin Court", Lane Opp. Saleem Function Palace, A. C. Guards, Lakdi-Ka-Pool, Hyderabad-500004

Tel.: 040-67504123/23312122

Fax: 040-23376599

Email: bimalokpal.hyderabad@ecoi.co.in

Jaipur
Jeevan Nidhi – II Bldg., Ground Floor, Bhawani Singh Marg, Jaipur-302005

Tel.: 0141-2740363

Email: Bimalokpal.jaipur@ecoi.co.in

Ernakulam

2nd Floor, Pulinat Building,

Opposite Cochin Shipyard, MG Road, Ernakulam-682015

Tel.: 0484-2358759/2359338

Fax: 0484 – 2359336

Email: bimalokpal.ernakulam@ecoi.co.in

Kolkata
Hindustan Building, Annexe, 4th Floor, 4, CR Avenue, Kolkata-700072

Tel.: 033-22124339/340

Fax: 033 – 22124341

Email: bimalokpal.kolkata@ecoi.co.in

Lucknow
6th Floor, Jeevan Bhawan, Phase-II, Nawal Kishore Road, Hazratganj, Lucknow-226001

Tel.: 0522-2231330/331

Fax: 0522-2231310

Email: bimalokpal.lucknow@ecoi.co.in

Mumbai
3rd Floor, Jeevan Seva Annexe, SV Road, Santacruz (W), Mumbai – 400054

Tel.: 022-26106552 / 26106960

Fax: 022-26106052

Email: bimalokpal.mumbai@ecoi.co.in

Noida
Bhagwan Sahai Palace, 4th Floor, Main Road, Naya Bans, Sector 15, District Gautam Buddh Nagar, UP-201301

Tel.: 0120-2514250/252/253

Email: bimalokpal.noida@ecoi.co.in

Patna
1st Floor, Kalpana Arcade Building, Bazar Samiti Road, Bahadurpur, Patna- 800006

Tel.: 0612-2680952

Email: bimalokpal.patna@ecoi.co.in

Pune
Jeevan Darshan Building, 3rdFloor, CTS No. 195 To 198, NC Kelkar Road, Narayan Peth, Pune-411030

Tel.: 020-41312555

Email: bimalokpal.pune@ecoi.co.in
Powers Of Insurance Ombudsman
The two main functions of an Insurance Ombudsman are Conciliation and Award Making. The organization has the legal authority to take customer complaints and deal with them. These complaints may relate to any issue against the provider of insurance services, including:
Any complete or partial rejection or denial of claims by the insurance provider
Disputes involving due or paid premiums
Disputes pertaining to the wording of the policy's legal framework
Delay in the resolution of claims
Despite receiving the premium payment, the insurance paperwork relating to the policy is not issued.
However, the authority of the insurance ombudsman is limited to insurance contracts with a maximum value of Rs. 20 lakhs.
When To Approach Insurance Ombudsman?
You may bring your insurance issue to the ombudsman if:
The same complaint was initially filed with your insurance provider, but the provider either rejected the complaint, did not respond for 30 days, or did not satisfactorily address it.
Your life insurance coverage is the subject of your complaint.
Your life insurance claim is only worth up to Rs 30 lakhs.
In these situations, you should file a written complaint using the Insurance Ombudsman's complaint form. To file a complaint, you can do so either in person at the Ombudsman's office or by letter, fax, or email. However, if you submit the complaint by email, you must also attach a paper copy. Additionally, you must file the insurance claim within a year after the insurer rejects your claim. Additionally, a court case or consumer forum shouldn't be handling the same complaint.
Process For Lodging A Complaint With Insurance Ombudsman
Now that we have discussed the history, functions, and powers of the Insurance Ombudsman, let's also check how to lodge a complaint with the scheme.
Make contact with the local Insurance Ombudsman office. For instance, you can go to the Insurance Ombudsman office in Delhi to make a complaint if you live there. It doesn't matter where your insurance provider is physically located. The business could have a location anywhere in India.
You can send a hard copy of the complaint to the Insurance Ombudsman and file it using the procedure for complaints to the Insurance Ombudsman. You can also send your grievance via fax or email.
The complaint must contain all pertinent information about your policy. These comprise details on the policy issue, the paid and unpaid premiums, the complaint in detail, the actions the insurance company took, etc. To the Insurance Ombudsman office in your area, you must provide some paperwork.
You must complete Forms P-II and P-III for the Insurance Ombudsman after your complaint has been registered. These documents must be filled out if you send your complaint to the Insurance Ombudsman by mail.
Following these procedures, the Ombudsman will announce a hearing date.
Types Of Complaints That The Insurance Ombudsman Will Accept
The following are some sorts of grievances that policyholders can file with the Insurance Ombudsman.
Delay in claim settlement that exceeds the time frame specified under the IRDAI Act of 1999 regulations.
Disputes over the payment or non-payment of premiums for general or life insurance policies.
Any denial of claims, whether whole or in part, by a life insurance company or general insurer.
Complaints about the services provided by the insurance provider, an agent, or an intermediary.
After the insurance company has received the premium, no insurance policy is issued. This may concern general insurance goods, such as life insurance, health insurance, or both.
The issuance of an insurance policy that does not adhere to the proposal form that was submitted. This may concern general insurance goods, such as life insurance, health insurance, or both.
Any legal conflicts over the interpretation of insurance policies that are related to claims.
Any complaints regarding a breach of the Insurance Act of 1938's provisions or the IRDAI's regulating body's guidelines, regulations, or circulars.
Settlement Process With Insurance Ombudsman
As a policyholder, if you file a complaint with the Insurance Ombudsman, the Ombudsman will act as a liaison between you and the insurance provider. The settlement procedure is as follows:
The Ombudsman will come to fair recommendations based on the facts of the disagreement between you and the insurance company. Within one month after submitting a complaint to the Insurance Ombudsman, this must be done.
If you accept the suggestions as the final settlement and agree with them, the Insurance Ombudsman will notify the insurance provider by issuing a letter of acceptance, which must be accepted within 15 days.
If you reject the settlement, the Insurance Ombudsman will issue a decision that is legally enforceable on the insurance provider within three months of receiving the required information from you (the complainant).
The insurance firm must adhere to the decision made by the Insurance Ombudsman within 30 days of receiving the decision.
The Insurance Ombudsman must be notified if the insurance firm complies with the award.
Frequently Asked Questions