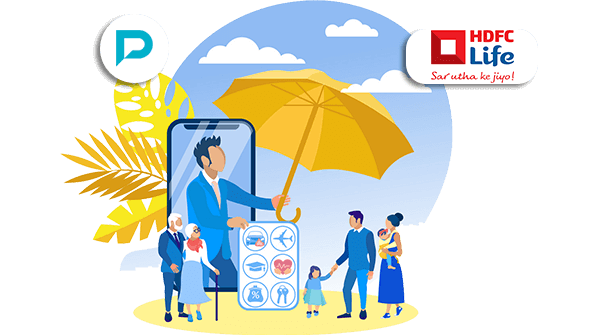 How To Surrender HDFC Life Insurance Policy?
Surrender HDFC Life Insurance Policy
Deciding to buy life insurance policy can be challenging. The goal is to give your family financial security in the event of your passing. When they have significant financial obligations or when they have people that depend on them financially, most people choose life insurance. But what if the situation changes? Can people cancel their policy if they no longer need life insurance?
A life insurance policy surrender means breaking off contact with the insurance company. While there are various reasons why a policyholder can cancel their coverage, such as the policy not offering enough protection, sometimes they are unable to pay the premium amount. You lose a lot of benefits when you surrender insurance that is almost at maturity.
What Does Surrendering a Life Insurance Policy Mean?
There are regrettable situations where you might need to cancel your life insurance coverage. Life insurance is a long-term commitment. In other words, it refers to ending the policy before it has fully developed. As a result, if you surrender insurance in the middle of its term, you will get a sum of money (the surrender value) that has been set aside for savings and earnings. Additionally, a surrender fee that varies from policy to insurance is withheld from this sum.
How Do I Surrender My HDFC Life Insurance Policy?
There is no arguing with the fact that a life insurance policy from HDFC allows you to reap countless benefits if you make timely premium payments. But uncertainties can happen to anyone. If any policyholder still wants to cancel their HDFC life insurance policy, they can simply follow these steps.
Step 1: Customers are required to visit their nearest branch of HDFC life insurance (along with the documents mentioned above).
Step 2: After that, they will need to go to the counter and ask the customer care representative to give them the surrender form and guide them with other necessary details.
Step 3: Then, policyholders are required to submit the following documents to the counter:
Policy surrender form.
Self-attested copy of photo ID proof.
Original policy pack.
A canceled check with a pre-printed name, a copy of a bank passbook with a banker's attestation, or a banker's attestation on the account information in the surrender request in the case of NEFT.
Step 4: The customer care executive will take all the respective documents and then you will be notified once the policy surrender is completed. You will get the notification on your registered mobile number and email id.
Connect With HDFC Life Insurance Company for Surrendering HDFC Life insurance policy?
Here is the list of the options to connect with the HDFC life insurance company for surrendering your policy.
Via Call
1860 267 9999 (India, Local Charges Apply) Call Icon+91-89166 94100 (NRI, Local Charges Apply)
Via WhatsApp
+91-8291890569
Email ID
You can simply send an email to connect with the customer representative of HDFC life insurance.
Service@hdfclife.com
nriservice@hdfclife.com
How The Surrender Value of HDFC Life Insurance Policy is Calculated?
Additionally, you need to be aware of your surrender value factor to compute the special surrender value. For the first three years, the number stays at 0. Then, it rises each succeeding year. Each company determines its surrender value component. We can apply a 30% surrender value factor, for instance, if you stop paying premiums in the fourth year. You receive a 30,000 INR incentive over four years. Let's figure out your particular surrender value using this information.
Special Surrender Value = (Paid-Up Value + Bonus) x Surrender Value Factor
Special Surrender Value = (60,000 + 30,000) x (30/100)
Special Surrender Value = 90,000 x (30/100)
Special Surrender Value = INR 27,000
Things To Consider While Surrendering Your HDFC Life Insurance Policy
Listed below are the aspects to consider while surrendering your HDFC Life insurance policy.
It's crucial to think carefully about your reasons for wanting to cancel your whole life insurance policy and whether doing so is the best course of action for you before doing so. If the unavoidable occurs after you cancel your coverage, you are no longer protected. As an alternative to giving up the entire amount of coverage, you might want to think about the cash value element of your insurance.
Speak with your advisor and decide whether it makes sense for you after calculating the amount you will receive by surrendering your coverage.
Make sure that your life is never left exposed. A different plan or money must be available to ensure your financial security.
Determine whether you have a substitute investment to achieve the objectives that this policy was supposed to achieve.
If a lack of money is the cause of your decision to stop, check the rates for similar policies. It's possible that you can discover a policy for less money.