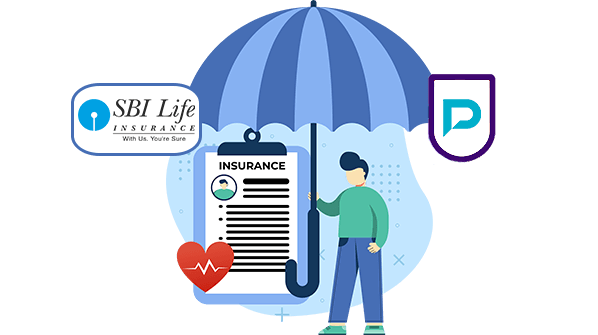 SBI Life Insurance Claim Settlement Process
SBI Life Insurance Claim Settlement
Life is extremely uncertain. And if you do not want this uncertainty to hamper the quality of life of your near and dear ones, it is better to get yourself life insurance. Of course, a policy cannot fill the vacuum that gets created by someone's death. However, the assurance that after this person is gone, his/her family will be able to fend for themselves is perhaps a big relief!
But what if they are clueless about the claim settlement process? Well, just getting a life insurance policy is never enough! You must always enlighten your nominee as well as other close family members about the claim settlement process. Otherwise, the premiums that you have been paying throughout the policy tenure will simply go down the drain. If the claim is not raised properly, the insurance company will not be liable to pay the assured amount. Companies like SBI have come up with simple, swift and easy claim settlement processes. In hours of grief, the last thing you need is to go through endless paperwork. The company allows its customers to raise their claim online and get assistance from superb, well-trained customer experts at a moment's notice (if need be). Let's find out how one can raise a claim with SBI life insurance and get it settled.
Here's How To Place a Claim For SBI life Insurance
SBI life insurance follows an easy, 3-step process to get your claim settled. To make sure that your family gets the entitled amount without facing any hassle or delay, they have kept the process simple and clutter-free.
Claim intimation: Informing the insurer at the earliest is necessary. This can be done in four ways. You can either inform them online, mail them, send the details by post or visit the SBI life branch. To do online, scroll down below on SBI Life's website and click on 'Make a Claim'. Enter the policy number and other necessary details. 
Document submission: Next, you are required to submit all the necessary documents. Again, one can reach out to the SBI life branch or mail them to the address or even email them at their email ID.
Claim settlement: They will evaluate and scrutinise all the papers in minimal time and provide the nominee with the assured amount.
Different Documents That One Needs To Submit During SBI Life Policy Claim Intimation
Here is a list of documents that one needs to submit for the claim settlement process:
Completely filled claim form
Policy papers
Address proof of the claimant
Attested or original death certificate (issued by any local authority)
ID proof of the claimant
Direct credit mandate form
Valid bank passbook/ cancelled cheque that carries the pre-printed name and account number of the claimant
Employer's certificate (in case of a salaried policyholder)
Certificate for hospital treatment
Medical attendant's certificate
Copy of first information report
If you need any more clarification on required documents, connect with the customer care department of SBI life insurance. Alternatively, you can visit their official website.
Where Should You Send Claim Form & Required Documents For SBI Life Claim Intimation?
One can mail all the relevant documents and the duly-filled claim form to the below-given address:
SBI Life Insurance Co. Ltd,
8th level Seawoods Grand Central, Tower 2,
Sector 40, plot No.R-1, Seawoods, Nerul,
Navi Mumbai- 400706