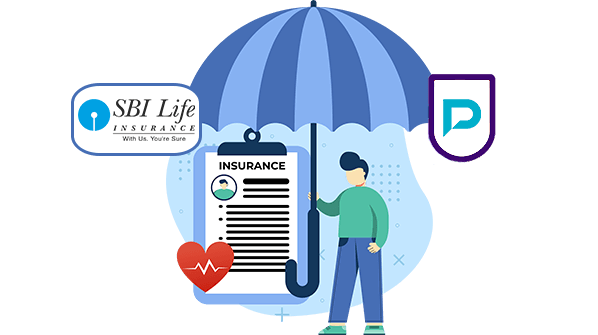 How To Surrender SBI Life Insurance Policy?
Surrender SBI Life Insurance Policy
Life insurance is an investment that must be made over the long term, and there are a few unanticipated occurrences that may force you to cancel your policy. Alternatively put, this simply refers to ending the plan before its maturity period. Therefore, if you terminate a plan in the middle of its term, you will receive a surrender amount equal to the amount that was due for profits and savings. Additionally, surrender fees—which differ from policy to policy—will be subtracted from this amount as well.
The amount that the life insurer would typically pay you when you decide to surrender or cancel your life insurance policy is known as the Surrender Value of the life insurance policy. When you surrender your policy, the insurer will give you back a portion of the premium you had previously paid. The name Surrender Value also applies to this payment receipt.
Documents To Surrender Your SBI Life Insurance Policy
Below are the documents listed underneath to surrender your SBI Life Insurance Policy:
Visit your nearest SBI Life Insurance Branch
After that, you will need to find the Policy Surrender Form
Duly fill out the form along with the documents listed
The Original Policy documents
Canceled Cheque with the policyholder's name
Copy of Passbook
Bank Statement
Copy of Pan Card
Copy of Aadhaar Card
Copy of Passport
Driving License
Voters ID
Cancellation Form
Latest Contact Details
NRE Bank Statement, if premiums paid from NRE account Partial
Withdrawal: If you decide to opt for a partial withdrawal, you can submit the partial withdrawal form, the original policy documents, the cancelled check, identification documents such as an Aadhar card, PAN card, passport, driving licence, voter ID, and the most recent contact information to the closest SBI Life Insurance Branch.
Steps To Surrender Your SBI Life Insurance Policy
If any customer is looking to surrender their SBI life insurance policy, irrespective of their reasons, then these steps are to be followed. 
Step 1: Customers are required to visit their nearest branch of SBI life insurance (along with the documents mentioned above).
Step 2: They must then proceed to the counter and request the surrender form from the customer service agent, who will also provide them with other relevant information.
Step 3: Then, policyholders are required to submit the aforementioned documents (self-attested) along with their surrender form. 
Step 4: Once the policy surrender is complete, clients will be informed. The customer care representative will collect all pertinent paperwork. They will get the notification on their registered mobile number and email id.
Is SBI Life Insurance Policy's Surrender Value Calculated Online?
All potential insurance purchasers should be aware that it is now quite simple to calculate the surrender value of a life insurance plan in today's technologically advanced world. With the use of a useful cloud-based tool called a surrender value calculator, you can now quickly calculate the exact worth of surrender. To calculate the surrender value, you can directly access the SBI Life Surrender Value calculator online. You must input some personal information, such as the policy term, the method of premium payment, the total amount of premium installments, the number of years the plan has been in effect, the total amount of premiums paid, etc., to acquire these specifics.
The online SBI Life insurance policy surrender value calculator quickly ascertains the surrender value of your policy after receiving all these necessary policy-related submissions.
Connect With SBI Life Insurance Company for Surrendering SBI Life insurance policy?
Here are the different options to contact the customer care representatives of SBI Life insurance company.
Via Call
1800 267 9090(Available from 9:00 am to 9:00 pm everyday)
Email
info@sbilife.co.in
SMS Services
SMS LIBERATE 56161
Corporate Address
SBI Life Insurance Co. Ltd, Natraj, M.V. Road & Western Express Highway Junction, Andheri (East), Mumbai – 400 069.
What to Know Before Surrounding Your SBI Life Insurance Policy?
The portion of premiums that went into the cash value account, along with any interest payments or investment gains, determines a policy's surrender value. Unpaid loans are deducted together with any surrender fees from that amount.
You might not have much cash value nonetheless because some insurance takes several years to accumulate any significant cash value.
Surrender fees typically get cheaper over time. The ideal situation is to hold off until the fee is negligible or nonexistent. Additionally, the cash value part of the policy will probably be bigger the longer you have owned it.
Also, keep in mind that you will need to pay income taxes on the excess of your cash surrender value above the premiums you have paid.
Finally, keep in mind that if you surrender your insurance, your beneficiaries won't get a death benefit. Therefore, take into account how each strategy will affect your long-term estate planning and aspirations while evaluating your options for receiving cash value from life insurance.