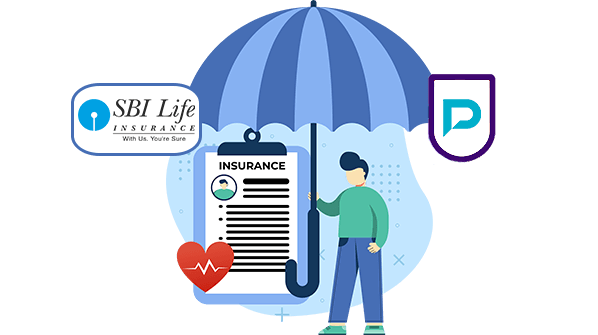 SBI Life Insurance Premium Calculator
SBI Life Insurance Premium Calculator
SBI Life Insurance premium calculator refers to the online premium calculator tool that helps to determine the monthly premium in order to determine the suitable sum assured. When purchasing an SBI Life policy, this calculator will come in very handy and be quite easy to use. A variety of term insurance plans with different amounts of sum assured are available from SBI Life Insurance. You can change the amount of the sum assured that you wish your loved ones to receive after your passing using the SBI Life Insurance Premium Calculator.
These calculators' primary objective is to simplify for users the process of determining the cost that their insurance will cover. Additionally, investment-focused life insurance products like ULIPs and endowment covers are available. Customers want to know how much return these plans will produce as they mature before purchasing them. Premium calculators will present a clear picture of this data and assist clients in selecting the best product to suit their needs.
Benefits of Using Premium Calculator Offered by SBI?
Here are the potential benefits of using SBI life insurance premium calculator.
Saves Time: Physical document submission requires a lot of time and effort. The customer is not required to provide hard copies of any documents in order to receive estimates for insurance premium amounts. In the online version, only your gender, age, and desired payout are taken into account. These facts aid in estimating the potential cost for policyholders to pay in order to get insurance benefits.
Saves on Costs Incurred: One of the natural advantages of using an online term insurance calculator is getting the best deal at the lowest cost. Additionally, it assists in eliminating the middleman costs or fees that must be paid to any insurance agency for premium computation, providing automated service at essentially no additional cost.
Picking the Less Expensive Policy: Different insurers impose varying premium rates for the same level of life insurance and duration of the policy. By entering the information required in the online premium calculator, we can avoid paying more than necessary to receive advantages that another insurer offering less expensive plans has guaranteed.
Helps You Compare Plans Basis Premium: A life insurance calculator can assist you in comparing different coverages against the applicable premium amount by providing you with the premium for various coverages. This then enables you to select the plan that is financially sound. You will have a better understanding of how to manage your costs to get the most out of your coverage once you are aware of the premium amount you must pay.
Comparison is Easier: Customers can log on to online insurance portals or insurance online portals to view the premium rates charged by different companies on a single chart corresponding to the amount of life cover they are seeking from their policy if they wish to compare the premium rates of various insurance companies before choosing the less expensive one.
Types of SBI Life Insurance Premium Calculators
The following are the different types of SBI life insurance premium calculators offered. Let's take a look at them.
Name of the Plan
Description
Human Life Value Calculator

An important tool for estimating the financial obligations your family might face without you. Since it cannot be left to chance, especially when it involves your family, adequate insurance coverage is essential. Making ensuring you don't leave your family with any financial obligations is crucial.

You can use this calculator to figure out how much protection you'll need to provide for your loved ones in the future. Let it be the first action you take to successfully address your need for life protection.

Retirement Calculator
An online tool called a retirement calculator aids in calculating the retirement corpus. It is preferable to begin saving for and investing in the retirement funds required for a stress-free existence after retirement. The retirement calculator aids in calculating how much wealth one has to save before retiring.
Goal Planner Calculator
Your retirement and investment needs are compiled by the planner, who then arranges them as checkpoints along your life line. Additionally, it provides you with a comprehensive package to examine your needs and guarantees that you do not miss anything while charting your financial strategy.
Need Analysis Planner
The SBI Life Need Analysis Planner is a comprehensive life planner that recommends the appropriate level of insurance premiums and plans in accordance with your specific requirements.
How To Calculate Premium By SBI Life Insurance Calculator?
When consumers purchase life insurance products from SBI Life, they can use a variety of tools and calculators to arrange their budgets and finances accordingly. The following is a list of the detailed instructions for using these calculators:
Step 1: Visit the official website of SBI Life.
Step 2: On the homepage, you will need to hover over the products on the top, and then you will find the quick link to 'Tools & Calculators.
Step 3: When a new page opens, you will find the list of tools and calculators offered by the company.
Step 4: You can choose the calculator based on the specific plan in which you wish to invest.
Step 5: Let's say if you want to calculate the "Retirement" amount, simply click on "Retirement Calculator.
Step 6: After that, you will need to enter your details like name, age, expected retirement age, risk appetite, post-retirement lifestyle, and more.
Step 7: Once you are done entering all the details, you will need to click on "Next" to get the amount you will need at the time of retirement.
SBI Life Insurance Premium Illustration
Let's take an instance to understand!
A man, named Mr. Sheik Munir (30 years old), works in Accenture as a software engineer looking to buy a retirement plan from SBI to significantly protect his financial future.
| | | | | | | |
| --- | --- | --- | --- | --- | --- | --- |
| Expected Retirement Age | Risk Appetite? | Preferred post-retirement lifestyle | Current Expenses | Saved for Retirement till Date | Amount you Save Each Month for Retirement | Amount Needed at the Time of Requirement |
| 60 | Moderate | Comfortable | 20000 | 500000 | Rs. 3000 | Rs. 1,03,78,729 |
| 60 | High | Luxury | 30000 | 800000 | Rs. 5000 | Rs. 2,41,32,316 |