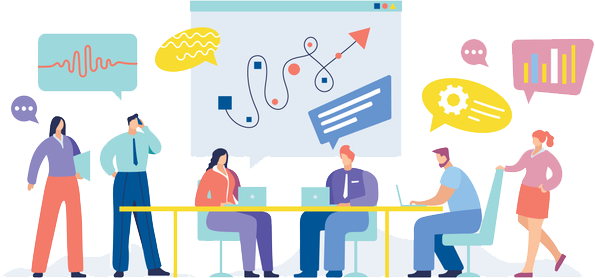 Architects and Engineers Insurance Policy
Architects and Engineers Insurance
Having professional and general liability insurance will protect architects and engineers who create structures for commercial and/or residential usage from claims and lawsuits made by customers, suppliers, or even fellow employees. Particularly for architects and engineers who operate individually or own their businesses, liability insurance is a terrific approach to safeguard oneself while carrying on offering clients top-notch services.
Success on a project for architects, engineers, and surveyors includes reducing the possibility of design errors, protecting staff safety, balancing project timelines with best-in-class service, and more. To help safeguard their companies, personnel, and property, these design experts require extensive insurance coverage.
What is Architects and Engineers (A &E) Insurance?
A&E liability coverage is a kind of insurance plan to defend architects and engineers, as its name would imply. It specifically offers protection against potential losses brought on by delays in construction, structural damage, and other potentially expensive risks.
Although A&E liability coverage is created with architects' and engineers' needs in mind, related coverage is also offered for other professions including law and medicine. To cover a variety of potential claims, businesses can also purchase general commercial liability insurance.
How Do Architects and Engineers' Insurance Policies Work?
Building design is a challenging task. Calculation errors could delay construction or, in the worst-case scenario, result in a building collapsing. The building's architects and engineers may be held partially or entirely accountable for these damages, subjecting them to a steep financial fine depending on the severity of the mistake. Many architects and engineers buy A&E insurance as a defence against this.
Although A&E liability coverage can significantly reduce the risks associated with the construction industry, there may occasionally be significant coverage gaps. Damages related to international projects, contract violations, or newly developing hazards like cyber liability are typical examples.
Features & Benefits of Architects and Engineers Insurance
Here is the list of the features and benefits of Architects' and Engineers' Insurance:
It offers financial protection from claims made by clients alleging professional duty breaches.
It gives clients assurance if a disparity in the service rendered by the architects and engineers occurs.
It considerably improves the architect and engineer's reputation and brand image.
Professionals who are covered by the policy have greater chances to expand their businesses because several contractors and government agencies require it when submitting tenders.
A client may rely on architects and engineers without worrying about incurring any unanticipated losses if they take this type of insurance into account.
Inclusions & Exclusions Under Architects and Engineers Insurance
Every policy comes with its inclusions and exclusions and so is the case with Architects' and Engineers' Insurance. Let's first discuss the inclusions.
The loss of harm the customer sustained as a result of the negligent act.
Costs associated with the claim inquiry
Libel and defamation cases.
The destruction of client data and records.
Losses incurred by the client financially
Unintentional confidentiality breach.
Exclusions:
Listed below are the things not included under Architects' and Engineers' Insurance.
intentional defamation or monetary harm brought on to the client by the insured.
The insurance policy excludes coverage for any illegal actions and litigation brought against professionals for engaging in any illegal conduct that causes harm to clients.
A regular accident that is unrelated to your job or hasn't occurred at your place of employment.
Any harm or loss brought on by a terrorist act.
The dispute between architects and engineers and their staff are not covered by their insurance.
What To Consider While Choosing Architects and Engineers Insurance?
If you are looking to get maximum coverage under architects and engineers insurance, make sure you consider the following factors:
Don't Overlook the Size of the Contract: While determining the amount of the sum insured, it is important to take into account the length of the contract, costs, and potential risk exposures.
Always Consider Turnover or Profits: A professional firm's capacity to charge a premium depends on its overall financial success and profitability.
Consider Statutory Registration: Some organizations control architects and engineers and they have tight rules that specify how much professional indemnity insurance must be carried. Professionals are aware of the minimal level of insurance coverage needed for your professional services to protect them from any sort of legal trouble.
Prioritize the Size of the Firm: Businesses that operate on a larger scale and have reliable clients must obtain a significant quantity of insurance coverage.
Profession: The number of practitioners, the practitioners' risk groups, experience, and credentials, as well as the profession the firm practises in, can all affect the insured amount.
How To Buy Architects and Engineers Insurance?
If you are looking to buy architects' and engineers' Insurance, then you can simply buy it via offline or online mode.
Offline Process:
If you prefer to purchase the coverage in person, please go to the nearest branch. When you visit the branch, you will receive all of the insurance information that you require. If you continue to have issues, though, you can contact the insurance company to get some kind of assistance.
Online Process:
If you are looking to buy architects' and engineers' Insurance via online method, then all you need to do is simply visit the company's website, navigate through the process, enter the details, and make the payment to finalize your policy purchase. Alternatively, many third-party insurance providers like Probus Insurance may easily help you buy the best architects and engineers insurance at ease.
How To Raise a Claim Under Architects and Engineers Insurance?
Here are the steps to file a claim under architects' and engineers' insurance.
Inform Your insurance company: You must notify the insurance provider of the incident to file a claim.
Keep your Documents Prepared: To start the claiming procedure, you should submit all claim-related documents as requested by the insurer.
Filling out the Claim Form: Next, you must complete the claim form and submit it with the necessary supporting documentation.
Provide Information to Appraiser: After receiving a claim form, an appraiser is assigned to confirm the validity of the claim. Claimants should make sure that they inform the appraiser of any relevant information to their knowledge.
Compensation: The insurance company will start the payout process after the appraiser has examined the claim and is happy with it.
How To Choose the Right Sum insured for Architects and Engineers Insurance?
While choosing the amount of the sum insured for engineers' or architects' insurance, it is important to take the contract's duration, costs, and risk exposures into account. Usually speaking, the larger should be sum assured the larger the project and its execution time. Additionally, the sum insured is increased if these specialists work on projects with significant risk exposures, such as creating smart cities. They can choose an adequate sum insured for themselves thanks to their wealth of knowledge and careful evaluation of variables through professional skills.
Frequently Asked Questions
Here are some of the frequently asked questions that you must know.
Yes, some insurers provide insurance for specific projects. The design and construction phase as well as the discovery phase following the completion of the construction phase are often covered for a predetermined number of years under project-specific insurance.
If something unfortunate happens, having professional insurance for architects and engineers might help you avoid spending as much money on legal fees and client compensation.
The following paperwork is necessary to submit a claim under the architect and engineer's insurance policy:
The client served the legal notice
Properly submitted claim form
Professionals' registration certificates
Certificate for hospitals and other institutions
Information about the clients to assess the extent of financial loss.
Other Corporate Insurance