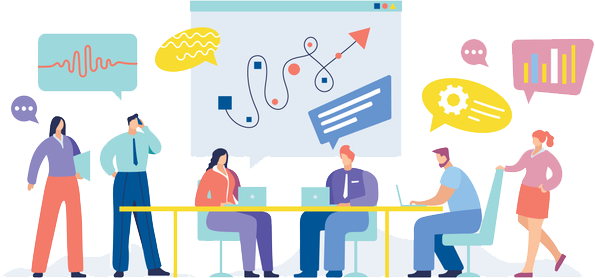 Restaurants Insurance Policy
Whether you're buying a fast-food franchise, opening a neighbourhood café, or running a pop-up restaurant, you might be asking what kind of insurance is necessary to safeguard your cash from the dangers associated with running your business. We'll discuss the fundamentals of restaurant insurance, what it typically covers, how much it costs, and what to consider when evaluating restaurant insurance companies. With the right knowledge, you can choose the ideal regulation for your restaurant.
If, for example, a customer is wounded on the premises or if the staff has an on-the-job injury, a combination of restaurant insurance plans may be able to shield you from legal action. Additionally, insurance shields your business revenue from a disruption in operations caused by malfunctioning equipment as well as your delivery personnel from vehicular mishaps.
What is Restaurant Insurance?
A policy package known as restaurant insurance provides financial security for your company, your employees, and your clients in the event of fires, accidents, litigation, income loss, and other unforeseen events. Contrary to popular misconception, "restaurant insurance" does not refer to a single insurance policy. Instead, this word refers to packages of policies that shield bars, cafes, restaurants, and other places that provide food service from hazards they are likely to face.
You can require some coverages and not others, depending on the kind of restaurant you operate. A sandwich store that delivers will have different requirements than a tavern that offers a buffet, for instance.
Importance of Restaurant Insurance
Restaurant insurance is important when you own a restaurant. Your equipment could be harmed by a kitchen fire, requiring you to temporarily stop operations. If a customer gets food poisoning or slips and falls in your restaurant's eating area, they can file a lawsuit against you. Or perhaps one of your employees suffers a workplace injury. You can be shielded from all of those risks with the appropriate set of insurance plans. Certain kinds of coverage can even be mandated by state law.
By simply obtaining the coverage you require and comparing prices from other providers, you can keep insurance premiums reasonable. Several forms of coverage may be discounted by some insurers, and many will let you select a greater deductible to keep monthly costs down. You should also take steps to lower your risk, such as providing employees with safety training.
Salient Benefits of Having a Restaurant Insurance
Hospitality-related firms can profit greatly from restaurant insurance. They are protected from several natural and man-made disasters, and it prevents their cash from drying up during difficult times. This policy might be beneficial if you own or own a restaurant or café in a variety of ways.
Financial Security: The sense of financial stability and economic safety that restaurant insurance can provide is among its most fundamental advantages. A single incident, such as a fire, flood, or riot, can be enough to undo years of laborious effort for many enterprises in the food and beverage sector. But, with restaurant insurance, businesses may simply receive financial compensation for their loss and resume operations right away.
Comprehensive Coverage: The extensive list of coverages offered by restaurant insurance is another benefit. With this policy, you may simply safeguard your company from a wide range of risks, including fire, riots, robbery, floods, earthquakes, and more than a dozen others.
Flexible Plan: Depending on the requirements of each company, restaurant insurance coverage can be modified. By paying an additional premium, you may choose from many add-on coverage options to tailor your policy to your company's needs.
What Does Restaurant Insurance Cover?
Here is the list of the things covered under the restaurant insurance policy. Let's discuss them in detail!
Property Insurance
Property insurance covers the possessions that belong to your company, such as the building, the restaurant equipment, the food in the freezers, and business interruption insurance in case a fire prevents you from running your company as usual. The right property insurance will cover a loss of property caused by a fire, storm, or theft.
General Liability Insurance
If a client sues you for non-professional carelessness, commercial general liability insurance assists in covering your legal costs and verdicts rendered against you. This covers both physical harms, such as slip-and-fall accidents, as well as property damage, like a waiter pouring wine on a visitor's fur coat. It also pays for the injured customer's medical expenses.
Product Liabilities
You are accountable for the food that you serve as a restaurant owner. A customer may sue you for falsely publicising your signature dish or assert that they became ill after consuming food from your business. It is wise to obtain product liability insurance to protect yourself from such costs.
Liquor Liabilities
If your business sells alcohol, you may have to deal with problems like drunken customers hurting themselves or another customer. Alternatively, the visitor might mistreat your possessions while severely intoxicated. With liquor liability insurance, you should be ready for such unnecessary losses.
Business Interruption
It's important to safeguard your company from unforeseen occurrences like a natural disaster or roadway construction that might cause your restaurant to close. Maybe your kitchen appliance might break down, leaving you unable to cook and serve dinner. Financial assistance will be given by the business interruption insurance to offset losses resulting from a brief suspension of your restaurant business.
Workers' Compensation
There may be incidents involving specific employees in your restaurant business, such as a chef burning their hand while cooking or a waiter getting a backache from working too many hours. Or even a restaurant fire that hurts employees. The medical expenses and wage compensation incurred in such circumstances will be covered by workers' compensation insurance.
Responsibility for Employer Practices
As a restaurant owner, you should be prepared to deal with employee complaints of workplace harassment, excessive work hours, poor pay, and other rights violations that could result in lawsuits. Get your restaurant covered against such employee practice liabilities as soon as possible.
Cyber Liability Insurance (CLI)
Cyber dangers are particularly harmful since it takes them a while to become a liability before anyone notices them. Customers who claim that their personally identifiable information (PII), such as credit card numbers, bank account numbers, and personal identification details, were compromised, have filed data breach lawsuits alleging financial losses as a result. Cyber Liability Insurance provides coverage for these losses.
Garage Keepers Liability Insurance
Restaurants that provide valet parking must have Garage Keepers Liability Insurance Coverage. When a customer's vehicle is in the restaurant's care, custody, or control, the policy protects it from damage brought on by fire, theft, vandalism, or collision. General liability insurance normally does not provide coverage for harm to a customer's vehicle. You can purchase this coverage as a stand-alone policy or you can add commercial property liability insurance as an endorsement.
What is Not Covered Under Restaurant Insurance?
In the following situations, Restaurant Insurance will not offer your company any kind of compensation or indemnity:
Any product loss in cold storage as a result of temperature changes
Regular deterioration of equipment, tools, or other stuff
Destruction brought on by carelessness or malicious behaviour
Any harm resulting from a pandemic or a war
Losses brought on by nuclear dangers or radiation
Any loss or harm brought on by contamination, seepage, or pollution
Any fines or penalties imposed by a government agency.
How Much Does Restaurant Insurance Cost?
In India, restaurant insurance can be surprisingly inexpensive, especially for MSMEs and small businesses. The following elements are typically taken into account by insurers when calculating the precise premium for restaurant insurance:
Location: The cost of your business's overall insurance will depend on where it is located. Your premium will probably be on the higher end if your neighborhood experiences regular fires, floods, or riots. On the other hand, if your company is situated in a neighborhood that is safer and less prone to frequent dangers, your premium will likewise reflect your lower risk profile.
Coverage: The number of coverage options you have chosen for the policy is another significant factor in determining your insurance cost. The optional and add-on covers that come with restaurant insurance might significantly increase your base premium (depending on the insurer's rate). To avoid being underinsured, keep in mind that limiting the number of coverages in your restaurant insurance policy
Size of your Restaurant: The size of your cafe or restaurant will also affect how much your exact premium will be. The cost of insurance would also be considered for larger restaurants that have a lot of inventory, equipment, and expensive furniture.
What Are the Methods to Buy Restaurant Insurance?
If you are looking to buy restaurant insurance, then you can simply buy it via offline or online mode.
Offline Process
If you'd like to purchase the insurance policy in person, please go to the nearest branch. When you visit the branch, you can obtain all the information you require for restaurant insurance. But, you can contact the insurance company to get assistance if the issues continue.
Online Method:
All you need to do to purchase restaurant insurance online is visit the company's website.
Next, you must adhere to the directions, offer the necessary data, and generate the funds to finish the transaction.
Frequently Asked Questions
Here are some of the frequently asked questions that you must know.
Other Corporate Insurance