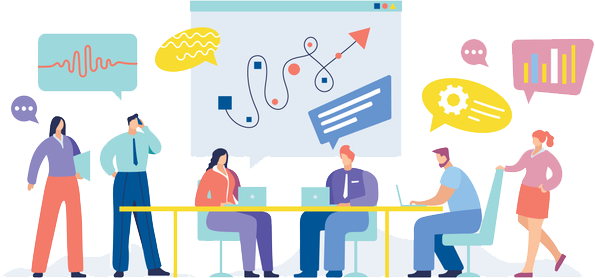 Gym and Health Club Insurance Policy
Gym and Health Club Insurance
All around the country, new gyms and fitness facilities are constantly opening up. Fitness centres and gyms, which range from major chain organisations to tiny, family-run establishments, offer people a secure setting in which to complete their daily workouts. Whether you manage a health club, gym, or fitness facility, you are well aware that members may injure themselves while trying to get in shape. You presumably take the precaution of having them sign disclaimers relieving you of liability for injuries sustained on your property, as the majority of people in your situation do.
Owning the appropriate insurance will provide you peace of mind in the event of an accident if you run a fitness centre. For your unique business, gym insurance includes specialised lines of coverage. You will require specialist plans to ensure you are covered in the event of an accident or incident, depending on the activities and equipment your facility provides.
Why Do You Need Insurance for Health Club?
It's not simple to run a health club or fitness centre. Because of this, only someone extraordinary like you can complete it. In addition to needing to turn a profit, you also need to prioritise the security and welfare of your members at all times.
For instance, does your current insurance policy cover your costs while you are closed if you have a catastrophic claim like a fire? Will your insurance carrier assist in defending you in court if an employee is accused of abusing a member?
Fitness and fitness club insurance can assist in safeguarding you and your company while also enabling business expansion by covering new potential development areas like introducing spin programmes. Whatever your company goals, having the proper gym insurance can provide the adaptable protection you need to keep your health and fitness centre safe.
Types of Risks Faced By Gym and Health Clubs
Here are the types of risks faced by gyms and health clubs are:
Client-Related Lawsuits
Clients may sustain harm or property damage as a result of the gym staff's negligence. A professional indemnity claim against the gym may follow from this. Professional trainers have a considerable risk of error and omission lawsuits.
Damage to Property
The gym or health club industry may be seriously threatened by any damage to a building or its contents caused by fire, flood, or other unique risks. There is a substantial chance of accidents resulting in the loss of assets and gym equipment.
Third-Party Liability
Gyms and health clubs deal with individuals daily, which raises the possibility of third parties experiencing accidents or injuries, whether physical or not. For gym operators, third-party liability is a significant risk.
Employee-Related Lawsuits
Owners of gyms may be sued by gym staff or employees for sexual harassment or other workplace injuries. The likelihood of employee-related lawsuits is rising quickly, posing many threats to operators of gyms and health clubs.
How Gym/Fitness Club Insurance Protects Policyholders?
Here is the list of the things covered under gym and health club insurance:
General Liability
For all enterprises, a general liability policy is required. You and your gym will be covered by this policy in the event of theft, property damage, or injuries experienced on your premises. As a fitness centre, you have a higher risk of any of these things happening than businesses in other sectors.
Employee Compensation
All businesses must have a workers' compensation policy in place. The employees of your company will be protected if they suffer an injury at work by this coverage, which is required in most states. In the event of an injury, the insurance will pay for possible missed income, prescription costs, and medical expenses.
Professional Liability 
You should also definitely consider professional liability insurance, also known as errors and omissions (E&O coverage). Whether your fitness facility offers private lessons or group programmes, this policy will be extremely helpful.
Errors and omissions will provide security if specific mistakes are made that lead to harm or destruction. Although your fitness experts work extremely hard to give your members a clean and secure learning environment, faults can nevertheless occur. If a problem occurs, having this insurance policy in place will safeguard your staff and your company.
Commercial Property Insurance 
You'll also require commercial property insurance if you own the structure where your fitness centre is located. Your gym or fitness centre will be covered from any structural damage thanks to this policy.
Many business owners believe their assets won't be harmed. Waiting till it's too late won't help! You can be compelled to cover all damages out of your pocket if you don't have a business property policy in place.
Cyber Insurance
Cyberattacks are still happening and don't seem to be stopping. Scammers aim to prey on companies of all sizes. You run the danger of falling victim to cyber fraud if your gym stores employee or client data. If you experience any kind of cyber-attack, cyber insurance will defend your fitness facility and everyone involved.
Equipment Protection.
A few machines are necessary to run a gym, and insurance will cover you if any of your equipment malfunctions.
Communicable Disease Coverage:
Provides liability protection if you are identified in a lawsuit brought by a client who claims they were exposed as a result of your business due to a pandemic.
What Are The Exclusions Under Gym and Health Club Insurance?
The gym insurance policy has some exclusions, including those for malicious behaviour, intentional harm, molestation, or misconduct. Equipment and machinery modification costs are also not included. The full gym policy includes a list of exclusions, which you should always read in its whole. The claim may be denied if you submit accurate information.
When Do Fitness Centres Need Additional Coverage?
Although the aforementioned coverages will meet the demands of the majority of fitness centres, the particular nature of the services provided at your site can necessitate additional coverage.
Fitness facilities that provide instruction in boxing, martial arts, and comparable kinds of exercise, as well as those whose patrons frequently participate in extracurricular activities, will frequently be covered by specialised insurance. If yours does, you might want to take the following into account:
Accidental medical insurance and participant liability for defence against lawsuits filed by competitors who are hurt while participating in a supervised or financially supported competition or tournament.
Spectator liability, which guards you against claims of injury or property damage made by spectators who attended one of your sponsored events.
Additional liability insurance was created for fitness facilities that provide hot tubs, saunas, tanning beds, rock climbing walls, and the like.
Buying Process of Gym and Health Club Insurance
If you are looking to buy gym and health club Insurance, then you can simply buy it through simple steps via offline or online mode.
Offline Process
If you'd prefer to purchase the insurance in person, please go to the nearest branch. When you visit the branch, you can obtain all the necessary insurance information. But, you can contact the insurance company to get assistance if the issues continue.
Online Process:
All you need to do to purchase gym insurance online is visit the business' website, adhere to the directions, complete the required information, and then submit your payment to finish the transaction. Many independent service providers, like Probus Insurance, can assist you in finding the best health club insurance as an option.
Frequently Asked Questions
Here are some of the frequently asked questions that you must know.
Other Corporate Insurance