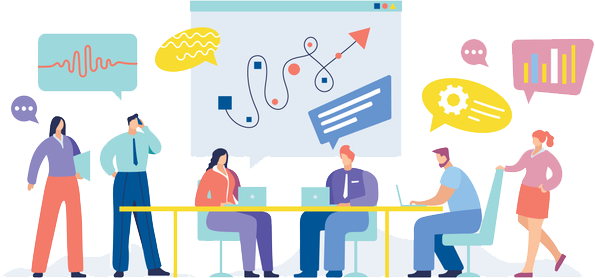 Educational Institution Insurance Policy
Educational Institution Insurance
An educational institution's management is a tough challenge. Students, parents, the government, and most frequently, other staff members are "dragging" even the best-run schools and well-intentioned educators into court because of a litigious society, numerous laws, and widely publicised monetary awards and settlements. Administrators, instructors, and other educators may be held personally responsible for their claimed actions or inactions in such a case.
Educational institution insurance is a package coverage tailored to satisfy the needs of an educational institution. This policy, which was created to provide all-around protection, offers many advantages, like property protection, money insurance, workmen's compensation, and others. You can pick the coverage options you want, and the company will tailor the policy to meet your requirements.
Why Do Educational Institutions Need To Buy Insurance?
Education institutions are exposed to a variety of risks every day, placing the safety of thousands of children and adults at risk. These risks include school building collapse, building fires, students falling off the stairs, a teacher facing wrongful termination, and food poisoning at the campus canteen.
What Are The Inclusions & Exclusions Under Educational Institution Insurance?
Here is the list of the things covered under educational institutional insurance:
Standard fire and special perils
Losses resulting from specified perils, such as fire, lightning, earthquake, explosion, and implosion, as well as malicious damage, riot, strike, storm, tempest, flood, and inundation, are covered by the policy. However, unless specifically mentioned, the policy does not cover damages resulting from theft and loss of profits, loss to bullion, documents, cash, etc., for an amount exceeding the limit. You can add coverage for impact damage brought on by your cars and acts of terrorism.
Electronic Equipment
The plan includes coverage for external data media costs as well as risks like fire, burglary, acts of God (AOG), accidents, and material damage brought on by sudden, unforeseen events. The policy does not cover losses or damages brought on by normal wear and tear or cosmetic flaws.
Machinery Breakdown
The insurance covers damages resulting from mechanical, electrical, and other breakdowns that are accidental and result from both internal and external factors. However, the plan does not cover theft, overloaded experiments, gradually appearing faults, loss and/or damage from fire and related risks, or deterioration from normal use.
All Risks (Portable Equipment)
The plan protects your institution against loss or damage to insured property caused by fire, riot, strike, accident, or any other unforeseen event anywhere within the specified geographical area. Nevertheless, unless specifically stated, the plan does not cover loss or damage resulting from normal wear and tear, electrical failure, glass breakage, theft from unattended vehicles, detention or confiscation by customs or other authorities, or theft.
Plate Glass
Covers loss or damage to fixed plate glass that is plain and of standard glazing quality, as well as glass that has embossing, silvering, lettering, bending/curving, or ornamental work, as a result of shattering by any unintentional, external, and visible methods. However, it does not protect against losses brought on by existing cracks or flaws, harm to the framework, or disfigurement or scraping.
Burglary
The insurance covers loss and/or damage from burglaries, housebreaking (theft after an actual, violent entry into and/or exit from the premises), hold-up risk, and damage to the premises while trying the same. Please be aware that unless the safe keys are obtained through force, the policy does not cover loss and/or damage resulting from a riot, strike, civil unrest, or usage of the keys.
Fidelity Guarantee
Covers financial damage incurred as a result of an employee's theft of employer property while performing their job. This includes theft of goods or money. The insurance excludes loss resulting from a change in terms of the aforementioned employment and loss occurring outside of India.
Money Insurance
The plan provides coverage for any money lost while being transported by the insured or the insured's authorised employee(s) due to theft, robbery, or other unplanned circumstances.
Group Health / Group Health (Floater)
The plan covers medical expenditures for up to 30 days before hospitalisation and up to 60 days following hospitalisation and reimburses hospitalisation costs spent for illnesses contracted or injuries experienced in India. Nevertheless, the policy does not cover pre-existing conditions, AIDS, pregnancy, dental care, the cost of eyeglasses or contact lenses, illnesses incurred within the first 30 days of purchasing the policy, and some specified illnesses during the first year of the policy. Yet, you have the choice to expand the benefit of coverage to include pre-existing conditions.
Group Personal Accident
The insurance covers losses due to suicide, self-injury, venereal diseases, and pregnancy but excludes losses due to accidental death, loss of eyes, permanent total disability, and permanent disablement. Please be aware that the benefits can be increased to pay for accident-related medical costs.
Critical Illness Insurance
If the insured is determined to have contracted one of these serious illnesses during the policy period and lives for at least 30 days after its discovery, the plan pays the sum insured. Cancer, stroke, paralysis, kidney failure, end-stage liver disease, major organ transplant, heart valve replacement, coronary artery bypass graft surgery, and myocardial infarction are all covered under the critical care plan (heart attack). The ailments that are covered are pre-existing illnesses, congenital illnesses, claims linked to pregnancy/childbirth, and HIV/AIDS/sexually transmitted diseases.
Public Liability (Non-Industrial Risk)
Covers the insured's legal responsibility for third-party damages resulting from 1. Accidental death, bodily harm, or disease 2. Property loss or damage resulting from such accidents 3. Two limitations of indemnity under the clause must be determined, one for legal fees and expenses and the other for exposure. 4. Any One Mishap (AOA) 5. The ratio of any One Year (AOY) AOA and AOY can be 1:1, 1:2, 1:3, or 1:4.
Listed below are the things excluded under educational institutional insurance:
Civil unrest, war, and warlike operations
Radioactive pollution and nuclear dangers
Any form of consequential losses
A deliberate act, severe negligence, or deliberate carelessness
Any loss or damage resulting from terrorism, save those relating to health and PA coverages.
How To Choose the Right Insurance for Educational Institutions?
When obtaining insurance for educational institutions, various variables need to be addressed in the decision-making.
There are various kinds of insurance coverage for educational institutions, as was previously mentioned. First and foremost, you must decide what kind of policies you require. Finding your coverage requirement comes next when you have determined that. Check how much insurance you need to protect against all potential legal liabilities; an amount that is reasonable given your risk exposures and financial situation
After assessing the coverage requirement of educational insurance policies, connect with different insurance firms and browse through their various plans of insurance for educational institutions. Check which one best suits your requirements, then decide which to buy.
The entire process—from determining your risk exposures to researching to locate a solid plan—can be difficult, time-consuming, and perplexing. To purchase the best school insurance, it is advised that you seek guidance from licenced insurance brokers.
Buying Process of Educational Institution Insurance
If you are looking to buy educational institution insurance, then you can simply buy it via offline or online mode.
Offline Process:
If you'd like to purchase the insurance policy in person, please go to the nearest branch. When you visit the branch, you can obtain all the information you require for an educational institution. But, you can contact the insurance company to get assistance if the issues continue.
Online Method:
All you need to do to purchase educational institutions online is visit the company's website.
Next, you must adhere to the directions, offer the necessary data, and generate the funds to finish the transaction.
Frequently Asked Questions
Here are some of the frequently asked questions that you must know.
Make sure to do the following actions if you want to submit a claim under the insurance policy for educational institutions:
Within 24 hours of the damage, notify the insurer.
In the event of a theft or break-in, call the police.
In the event of a fire, immediately notify the fire department.
Provide the surveyor with the claim forms and pertinent papers.
The policy is primarily created for educational institutions and schools. Private and charter schools among those that can use it are schools.
Some perils like lightning, fire, earthquake, riots, storms, explosions, and floods are covered under the policy.
Other Corporate Insurance