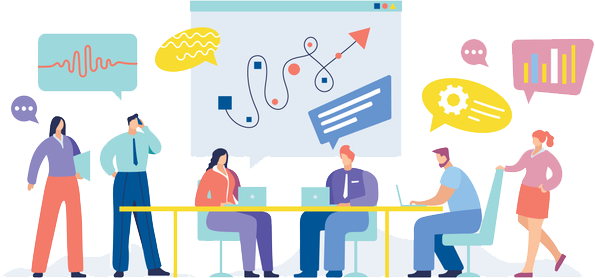 Freight Forwarders Insurance Policy
Freight Forwarders Insurance
Freight forwarders are growing their global network as daily growth in world trade continues. But there are many potential outcomes and unknowns when sailing in hazy waters. Having insurance while you undergo surgery may become more important than optional. Particularly when unforeseen events or accidents cause harm or financial loss. Keeping this in mind is crucial for the freight forwarding company, which is responsible for the shipment and must cover any associated charges.
The majority of freight forwarder businesses invest in freight forwarder liability (FFL) insurance to safeguard themselves and support them in handling unforeseen risks and circumstances. Insurance is required in various nations.
What is Freight Forwarders Liability Insurance?
A freight forwarder or load broker's obligation for physical loss or damage to the cargo of clients, as well as any subsequent losses stemming from such loss or damage, is covered by freight forwarders insurance. The responsibility of the freight forwarders may be put to the test along the way, therefore the business must be ready for them.
FFL Insurance can accommodate a wide range of needs according to the terms of the policy. Freight brokers, logistics professionals, haulage firms, non-vessel operating common carriers (NVOCC), warehouse keepers, and multimodal transport providers are a few examples.
Understanding the Importance of Freight Forwarders Insurance
As you can see, a freight forwarder's responsibility is constantly teetering, and anything could happen. Yet, dangers are present throughout the entire process, beginning from the moment they sign a transaction and complete the necessary papers until the last receiving signature.
Any freight forwarder company can suffer significant financial losses as a result of these freight forwarders' liability issues. Fortunately, freight forwarder liability (FFL) insurance is the ideal protection against the aforementioned hazards. The insurance offers financial protection, preventing the business from having to pay out of cash. There is no sense in fretting about something that is beyond their control because these hazards are unavoidable.
In addition, FFL insurance pays for defence expenses if one of the risks results in a lawsuit. Many times, claims may not be supported, and freight forwarders must be ready to back up their claims. With the help of subject-matter specialists, the insurance will cover the cost of the company's defence, including any legal fees and potential settlement costs.
To assist the company in promptly recovering and continuing to expand, freight forwarder liability (FFL) insurance provides coverage for freight forwarders' liabilities. To acquire the best coverage for your unique needs, however, discussion with the insurer is essential when buying insurance.
What is Covered Under Freight Forwarders Insurance?
Here is the list of the things covered under the freight forwarders insurance policy:
Cargo loss or damage while in transit,
Customs penalties and charges, including delays, brought on by mistakes and omissions.
Third-party obligations (like legal expenses, mitigation costs, debris removal, etc.),
Port authorities for any violation of rules or obligations,
Unclaimed or left-over cargo,
Money demands from receivers and shippers,
Operational services against fire, explosion, or other natural calamities, such as distribution, storage, hauling, packing,
Legal defence services for dealing with erroneous claims from third parties,
Protection against personal injury or staff injury while conducting business,
Repair of damaged and missing units,
Recovering and upkeep expenses (full coverage), etc.
What is not Covered Under Freight Forwarders Insurance?
The following are excluded from this freight forwarding insurance's coverage for responsibility, loss, damage, or expense:
Where there is a more specialised insurance
Exemplary or punitive damages
The insured's bankruptcy or other financial default
Managing or operating a ship or aircraft
Time restrictions
Dredging activities or spoil dumping
Running a landfill or garbage disposal facility
Loss of recourse rights
How To Choose the Best Freight Forwarders Liability Insurance?
There are a few considerations you should make when selecting an insurance provider:
Be aware of your precise needs
When purchasing insurance, you must have all of the pertinent information regarding the shipment and your requirements. The cost of the insurance is determined by the types of transportation used, the risks involved, and other factors.
Go to the "Inclusion" and "Exclusion" lists.
It is crucial to understand the specifics of the policy. Ask your insurance company, though, about what isn't covered by the policy. And whether you can raise your prices to pay for it.
Ensure that the insurer is reputable.
The insurance provider should have supporting documentation and reliable information. Make sure to research the business and watch out for scams.
Ask the insurer about your worries if you have any uncertainties or inquiries. It is a tremendous relief to have freight forwarders' liability insurance because it lowers the risks and provides loss compensation.
How To Buy Freight Forwarders Insurance?
If you are looking to buy freight forwarders insurance, then you can simply buy it via offline or online mode.
Offline Process
Please visit the closest branch if you'd prefer to buy the insurance policy. You can get all the details you need about freight forwarders insurance when you visit the branch. But, if the problems persist, you can get in touch with the insurance provider to receive support.
Online Method:
If you want to acquire freight forwarders insurance online, all you have to do is go to the business' website.
After that, you will need to follow the instructions, provide the required information, and make the money to complete the transaction.
As an alternative,
Several independent service providers, such as Probus Insurance, can assist you in simply finding the right freight forwarders Insurance.
Frequently Asked Questions
Here are some of the frequently asked questions that you must know.
Other Corporate Insurance