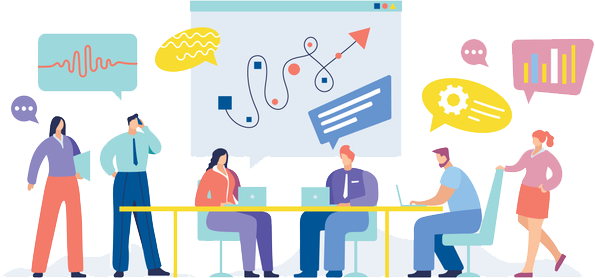 Shopkeepers Insurance Policy
Shopkeeping is a business operation that aims to maximize earnings while abiding by socially acceptable standards and governmental laws. The mind needs to be clear of extraneous concerns that aren't relevant to trading, like worrying about accidents that can interfere with one's ability to focus on this main task. Running a store requires a lot of time and effort. Any blunders or accidents could destroy everything you've accomplished and result in significant financial losses.
Shopkeeper insurance offers protection from any dangers or accidents that insured small- and medium-sized shop owners might encounter. As a result, in addition to protecting the policyholder's property, it also protects his business interests.
What is Shopkeepers Insurance?
The shopkeepers' insurance is a comprehensively created policy that's specifically designed to meet the needs of small merchants in the event of unforeseen events. This insurance policy covers all potential dangers and calamities that small- to medium-sized business owners may encounter.
The property and interests of the insured in the business venture are protected. By doing so, your store is safeguarded from potential robbery damages and losses in addition to fires and other natural disasters.
Why Do You Need Shopkeepers Insurance?
Small- to medium-sized business owners focus on daily earnings, so their businesses do not have a lot of margins. As a result, they could find it challenging to manage incidents involving theft, fire, etc., at their store or its contents. A shop insurance policy was introduced as a result to protect a shop owner against numerous hazards relating to the store and its contents.
Insurance coverage for shopkeepers protects small- to medium-sized shopkeepers from any dangers they might encounter. It safeguards the store owner's assets and commercial interests. Also, it provides coverage for a typical fire & special perils policy, which covers any building losses due to seismic risk.
In the event of an accident in the insured's store or any other related incident, shop insurance plans offer protection against financial disaster to the insured.
Features & Benefits of Shopkeepers Insurance
Here is the list of the features and benefits of shopkeepers' insurance.
Protection of the Property:
Shop insurance provides coverage for any loss or damage brought on by riots, earthquakes, explosions, natural disasters, and fires to the covered property. Together with the store, it also includes the items. Moreover, damage brought on by break-ins and burglaries is also covered. Also discussed is the breakdown of mechanical, electrical, and electronic equipment.
Additional Coverages​:
Under the Personal Accident part, it offers protection against risks involving the store owner's employees, such as accidental death or injury. A person may also discuss employee dishonesty and legal liability to other parties on the premises.
Money Protection
The safety of money is yet another significant benefit that comes with shop insurance. The insured shopkeeper can have peace of mind even if the insured's money is lost during transit from the shop's location to the bank or vice versa due to robbery, theft, or another unforeseen occurrence. This is so that both cash on the counter and cash in the safe are protected under the policy.
Liability Coverage
A few of the policies included in this plan also concern third-party legal obligations. Third-party property damage and personal injuries are also covered. Some Shop insurance plans also include provisions for worker compensation under Act 1923 and the Fatal Accident Act 1855.
Cost-Effective Plans
The majority of shop insurance plans are economical and offer full coverage for a reasonable fee.
What Are The Types of Shops Covered Under Shopkeepers Insurance?
Listed below are the different types of shops covered under the shopkeepers' insurance.
Mobile and Other Electronics
Companies that specialize in selling electronics, mobile accessories, or other mobile devices. Such businesses include places like Redmi, Croma, and OnePlus, among others. Property insurance would be helpful in this situation to guard the store and its essential contents against potential losses and damages, one of which in this instance would be burglaries, one of the most frequent ones.
Personal Lifestyle and Fitness
All businesses and complexes engaged in the personal and lifestyle sectors are included, including malls, spas, clothing showrooms, gyms, etc.
Offices and Educational Spaces
It is made to fit both business locations and educational establishments including colleges, schools, and coaching sessions. Such a property needs to be insured not just to prevent losses but also to boost employee or student confidence in your school.
Manufacturing and Processing
This covers all of your mills and factories that create the finished goods for your company. Shopkeeper's insurance policy provides coverage for all types of manufacturing facilities, including textile mills and chemical factories.
Grocery and General Stores
It covers all of the general businesses, grocery/kirana stores, and cost-effective supermarkets that offer a selection of foods and other goods in your community or neighbourhood. D-Mart, Reliance Fresh, Big Bazaar, Spar, etc. are a few examples.
Healthcare
It comprises all companies and establishments engaged in the provision of medical services, including hospitals, diagnostic facilities, clinics, pharmacies, etc.
Services for House Repair
This group of companies covers everything from mechanic shops and construction services to plumbing and engineering shops.
Eating and Drinking
The one location everyone loves! Shop insurance is suitable for all types of eateries, including cafés, food trucks, restaurant franchises, and bakeries.
What is Covered Under Shopkeepers Insurance?
Here is the list of the things covered under Shopkeepers' Insurance:
Fire: It covers loss or damage to structures and their contents as a result of events such as fire, lightning, strikes, riots, storms, cyclones, floods, etc.
Burglary: It covers any loss or damage brought on by a break-in or an attempt to commit one to the goods of your store.
Money (Safe & Transit): This insurance covers losses caused by theft of cash while it is in a safe or in transit from a store to a bank or ATM or from a bank to a store. The premium is calculated using the insured's specified Per Sending Limit.
Fidelity: It protects against financial losses brought on by the deceitful or fraudulent actions of salaried personnel.
Personal Accident: Bodily harm brought on by an accident that results in demise or complete incapacity. Additionally, it specifies that in the event of a death, a dead body must be transported for a fee of up to Rs 2000.
Cheque Forgery: Loss brought on by forged or significantly altered checks, draughts, or other negotiable instruments issued by or in your favour
Public Liability: This insurance covers the proposer's legal responsibility for any unintentional death or physical injury to a third party, excluding domestic staff or resident employees, as well as any accidental damage to a third party's property.
Glass Breakage: This covers any fixed simple glass loss or damage brought on by an accident, external cause, or apparent means.
Neon Sign: Neon or glow signs that are exhibited at your business are protected from harm from fire, accident, riot, and flood.
Medical Expenses To Insured: This coverage pays benefits for medical costs incurred by the proposer for hospital treatment due to an accident up to the amount insured under this policy.
Employer's Liability: It significantly protects your staff from legal liabilities.
Tenants' Legal Liability: It outlines the legal obligations placed on you by the property owner if a fire, earthquake, flood, riot, or other disaster damages your property.
Marine Transit of Goods: Losses or damage to the items incurred during transportation from home to the store.
Things Not Covered Under Shopkeepers Insurance
Here are the things that are not covered under shopkeepers' insurance.
Loss or damage brought on by pollution or contamination to the insured property
Loss or damage brought on by conflict, conflict-related dangers, nuclear or atomic radiation
Loss or damage resulting from normal wear and use, degradation over time, or gradually appearing faults
Loss with ramifications of any form
Loss or damage brought on by the insured's wilful act or egregious negligence
Loss or damage resulting from home invasions and burglaries where a family member is involved
Manufacturing flaws or electrical appliance faults present at the time the insurance started.
Injuries or fatalities brought on by engaging in risky sports or pastimes, abusing alcohol or other intoxicants, or as a result of HIV/AIDS.
Loss or damage brought on by or resulting from a government body or authority that is duly formed.
Any loss or damage for which the producer, supplier, repairer, transporter, or any other third party is legally or contractually liable.
Loss or damage brought on by nuclear or atomic radiation, as well as by war or warlike perils.
How To Compare and Choose the Best Shopkeepers Insurance Online?
It could be challenging for anyone to choose the best shop insurance plan because there are so many different options available online. Yet, one can find the best policy if one compares insurance policies online on the website of an insurance web aggregator. One only needs to enter their requirements, and the online aggregator will produce the best match.
Tips to File a Claim Under Shopkeepers' Insurance
The steps listed below must be followed by the policyholder to submit a claim for a shop insurance policy:
The first and most important step is to notify the insurance company of a loss or damage within 24 hours.
Call the police if there has been a theft or break-in.
In the event of a fire, immediately dial the emergency number.
Next, fill out and provide the surveyor with the claim form and any necessary papers.
How To Buy Shopkeepers' Insurance?
If you are looking to buy shopkeeper's Insurance, then you can simply buy it via offline or online mode.
Offline Process
Please visit the closest branch if you'd prefer to buy the coverage in person. You can get all the necessary insurance information when you visit the branch. But, if the problems persist, you can get in touch with the insurance provider to receive support.
Online Process:
If you want to acquire shopkeeper's insurance online, all you have to do is go to the company's website, follow the instructions, fill out the necessary information, and then submit your payment to complete the transaction. As an alternative, several third-party service providers, such as Probus Insurance, can help you simply find the best shopkeepers' insurance.
Frequently Asked Questions
Here are some of the frequently asked questions that you must know.
Other Corporate Insurance