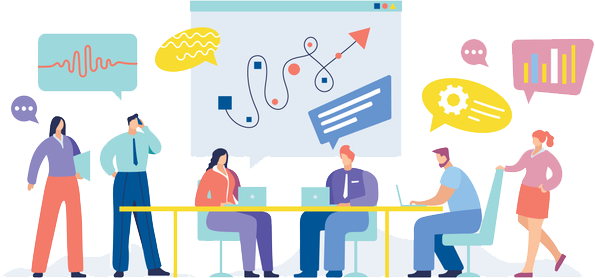 Motor Fleet Insurance Policy
Businesses sometimes purchase more vehicles as they grow; each vehicle is insured separately. Managing this is costly and challenging. Companies frequently overlook renewal deadlines or misplace coverage contracts. While some insurers are more competitive in certain cars, the situation is worse when insurance is provided by numerous insurers. In such circumstances, fleet insurance is a great choice for car insurance. It is economical and easy to administer.
What is Motor Fleet Insurance?
Fleet insurance is a type of insurance that can cover up to four or more vehicles. Companies that employ numerous vehicles for work or play typically need this form of insurance. For all of their vehicles, the SME just needs to pay a single annual premium. Little and big business vehicle fleets are both covered by motor fleet insurance. On a single motor fleet insurance contract, you can insure three cars and above. Your business fleet's value can range from thousands to lakhs, but you can still benefit from lower premiums and fewer administrative hours, which will make the entire procedure much easier.
The owner benefits from bulk purchases in terms of premium discounts provided by the insurance company and time savings in administering numerous distinct policies for each vehicle and driver.
Who Should Buy Motor Fleet Insurance?
Any business entity that offers transportation services, such as minibus, courier, automobile rental, big cargo trucks, etc., is eligible to purchase motor insurance coverage. Motor fleet insurance coverage is a superb approach to insure several vehicles under a single plan and price.
It is simple, easy, and of course, cost-effective to manage. In India, any of the following may buy a vehicle fleet insurance policy:
A transport company, such as a taxi company, a commercial transport company, etc.
A person with multiple automobiles
Any other company or person that owns multiple vehicles for a single use.
However, fleet insurance does not apply to vehicles that are not registered in the director's name or that are covered by a different motor insurance policy.
What Are The Advantages of Buying Motor Fleet Insurance?
Here are some of the biggest advantages of choosing motor fleet insurance.
Less Hassle
It is no secret that managing individual insurance plans for a sizable fleet of vehicles may be time-consuming. Fleet insurance, on the other hand, covers your whole fleet of cars under one policy, which means less administrative work and aggravation. This frees up more time for your staff to concentrate on your company's core objectives.
Often Cheaper
In addition to being more practical, fleet insurance is frequently less expensive than purchasing numerous individual policies. Depending on the size of your fleet, you might be able to significantly reduce your insurance costs. This is because the transaction your fleet represents has a higher value to the insurer than individual insurance, giving you more negotiating leverage and enabling you to obtain more affordable costs.
Coverage for Drivers
The drivers of your company's fleet of cabs or buses are crucial members of your corporate family. Because of this, it is your responsibility to ensure their safety while driving. The personal accident coverage provided to all fleet vehicle drivers by a business motor fleet insurance plan goes a long way towards safeguarding their wellbeing. The coverage covers their medical care if they are hurt in a car accident. Their family receives money if they pass away or become incapacitated.
Legal Coverage
Commercial fleet vehicles frequently get into collisions, and the other party often brings a lawsuit against the fleet business. The owner may lose a lot of money due to the expensive lawsuit costs. The fleet insurance plans include third-party covers that cover the costs of defending against a legal claim. This is yet another excellent application for commercial fleet insurance.
More flexible
Furthermore, you can select the fleet's insured cars, the sorts of vehicles covered by the policy, and whether or not each driver has access to every vehicle or simply a select number of them.
What Does Motor Fleet Insurance Policy Cover?
The inclusions change depending on the type of insurance purchased. The standard services we offer to our clients are:
Motor Fleet Insurance: This advantage offers coverage for all cars under a single policy.
Accident Coverage: Protection from financial loss or property damage caused by car collisions, accidents, or overturning
Exterior Explosion & Fire Cover: Guards against damage brought on by explosion and fire.
Roadside Assistance: If your car breaks down or is involved in an accident, transportation services or towing assistance to the closest gas station is offered.
No Claims Discount: It's a discount based on the number of years that have passed since your last vehicle insurance claim.
Damages: Damages by man-made catastrophes and natural disasters.
Personal Accident Insurance: For both licenced drivers and passengers riding in company cars.
What is Excluded Under Motor Fleet Insurance?
The following are the most common exclusions included under motor fleet insurance:
Engine damage brought on by oil leaks is not covered by a vehicle fleet insurance policy.
It is not responsible for paying damages brought on by normal wear and tear of the vehicles.
No claims are considered if the vehicle has been utilised as a mortgaged asset to secure a loan or has been hired out for money.
If a claim is denied and not pursued in court within a year, the insurance provider is not responsible for paying the claim.
Damages that occur outside the boundaries (mentioned in the policy document) are not covered by insurance companies.
The policy does not cover damages that occur while the vehicle is being transported by air or sea.
The policy does not provide coverage for the expense of replacing or repairing mechanical or electrical components.
If the policy has expired, the owner cannot make any claims for losses or damages of any kind.
How Much Does Motor Fleet Insurance Cost?
The price of a motor fleet insurance policy or the premium for commercial vehicle insurance is determined by a variety of variables, including the kind of cars, the number of vehicles to be covered, the geographic region, the usage the vehicles are put to, and the insured declared value (IDV). Whatever additional coverage you choose to include in the policy, including coverage for vehicle accessories, will also affect the premium price. Having said that, the price of motor fleet insurance would be assessed to be less than 1% of the worth of the car, which is a relatively tiny sum compared to the possible loss.
What is the Buying Process of Motor Fleet Insurance?
If you are looking to buy motor fleet insurance, then you can simply buy it via offline or online mode.
| | |
| --- | --- |
| Purchase Online | Purchase Offline |
| To purchase motor fleet insurance online, all you need to do is visit the company's website. Alternatively, several third-party insurance service providers, such as Probus Insurance, can assist you in choosing the best motor fleet Insurance. | If you wish to purchase insurance coverage in person, visit the nearest branch. When you visit the branch, you can obtain all the information you require regarding motor fleet insurance. However, if the issues continue, you might get assistance by getting in touch with the insurance company. |
Frequently Asked Questions
Here are some of the frequently asked questions that you must know.
Other Corporate Insurance