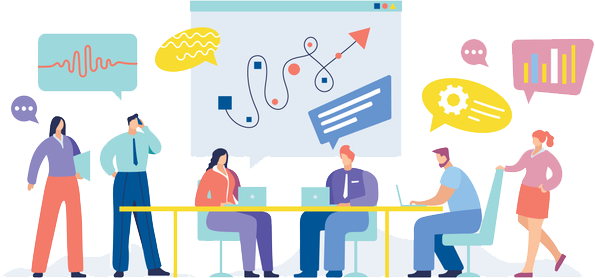 Group Hospital Cash Insurance Policy
Group Hospital Cash Insurance
Health insurance plans do a great job, beyond any doubt, when it comes to covering medical bills. However, there are some additional and peripheral expenses that a health insurance plan might not cover, such as money spent on traveling, food expenditures, lodging, and so on. 
To meet these extra expenses occurring during hospitalization, one may opt for the hospital cash benefit. Simply put, this insurance will give the insured total peace of mind and guarantee a simple and hassle-free recovery process!
This post will highlight some of the important aspects of a group hospital cash plan that one should comprehend before buying a health insurance policy.
Definition Of Group Hospital Cash Insurance
Group Hospital Cash Insurance is a beneficial insurance product that provides a set insurance amount for each day of treatment that lasts longer than 24 hours. 
The policyholder receives a set daily allowance to cover other costs while they are being treated in the hospital. The daily cash benefit is typically included in a basic plan or is an optional cover that can be bought.
Why Should One Go For Group Hospital Cash Insurance Plan?
There is a plethora of reasons why one should zero in on a group hospital cash insurance plan. Some of them are mentioned below:
Coverage For Additional Expenses: There are a lot of medical expenses that are not covered under a standard group health insurance policy, such as medical kits, consumables, and so on. Therefore, a group hospital cash insurance becomes a cushion for covering all such additional expenses during the period of hospitalization.
Payment For Loss Of Income: Some employees may lose their pay for the period of their hospitalization due to a higher number of leaves. A group hospital cash insurance works as a life savior by providing compensation for the loss of income during the hospitalization period.
Preserves No Claim Bonus: In case of minor hospitalizations, where bill amounts are not significant, one can pay off the bills with the help of group hospital cash insurance. This will assist the policyholder in preserving his No Claim Bonus (NCB) that he/she would otherwise lose.
Reasonable Rates: Since the insurance allows all the employees in an organization to contribute to the policy, the employer needs not to break the bank for purchasing and maintaining the policy. Similarly, the insurance proves less expensive for the employees as the insurance cost is divided among all the employees of an organization.
Tax Benefits: As per the current laws and legislations, both the members and the master policyholder can enjoy tax benefits on the premium paid. This allows them to save a great deal of money, which they can use for other important purposes.
Double Allowance In ICU: Since the charges for ICU are more expensive than a standard hospitalization, various insurance companies double the group hospital cash allowance to overcome the expenses occurring in case any of the covered members is admitted to the ICU.
Inclusions Under Group Hospital Cash Insurance
Below-mentioned expenses are covered under a group hospital cash insurance:
Daily hospital cash benefit
Day-care surgeries
Modern treatments:
Uterine Artery Embolization
Stereotactic Radio Surgeries
IONM – (Intra Operative Neuro Monitoring)
Deep Brain Stimulation
Oral Chemotherapy
Immunotherapy
HIFU (High-Intensity Focused Ultrasound)
Balloon Sinuplasty
Intra Vitreal Injections
Robotic Surgeries
Stem Cell Therapy
Exclusions Under Group Hospital Cash Insurance
Below are the expenses that are not included as a part of group hospital cash insurance:
Maternity expenses
Hospitalization for less than 24 hours
Neo-natal expenses
OPD (Out-Patient Department) treatment
Diagnostic costs before and after hospitalization
Refractive error less than 7.5 dioptres
Dental treatment
Treatment for sterility and infertility
Gender change treatment
Obesity or weight control treatment
Self-injury or suicide
Breach of law
Unproven treatments
Treatment of drugs, alcoholism, and other intoxicating substances
Claim Process For Group Hospital Cash Insurance Policy
For claims against the group hospital cash insurance policy, the policyholder can follow any of the two methods below:
Cashless Claim Process: In case the policyholder's hospitalization is planned or is in a network hospital of the insurance provider, a cashless claim process can be followed. The insured has to present his health e-card at the hospital and the claim amount will be directly settled between the insurance company and the hospital.
Reimbursement Claim Process: In case the hospitalization is not planned or is in a non-network hospital, the reimbursement claim process can be followed. Firstly, the insured needs to inform the insurance company about hospitalization as soon as possible. Then he needs to collect all his original bills, diagnostic reports, and other important documents and then request a claim by submitting all the documents to the insurance company. Once the documents are verified, the insurance company will reimburse the amount to the registered bank account of the policyholder.
Documents Required For The Claim Process Of Group Hospital Cash Insurance Policy
For claims against a group hospital cash insurance policy, one should submit the following documents:
Original medical reports
Duly filled and signed claim form
Health e-card
Valid ID proof 
Original hospital bills, discharge summary, etc.
Doctor's prescriptions
Frequently Asked Questions
Here are some of the frequently asked questions that you must know.
Other Corporate Insurance