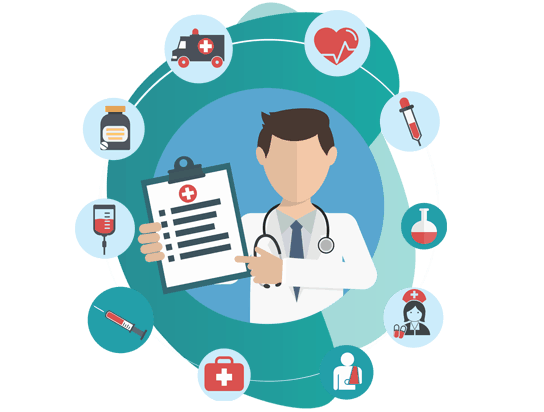 Chartered Accountant Insurance Policy
Chartered Accountant Insurance
It is ironic that a profession that aims to reduce financial risk is yet filled with dangers. Being a chartered accountant, an individual not only performs accounting duties but is also regarded as a gatekeeper who safeguards financial interests. 
They leave no stone unturned to demonstrate their professionalism and knowledge during the decision-making process. However, if they fail to fulfill their duties or obligations, they are vulnerable to legal action. This is where Chartered Accountant Insurance comes into the picture!
What Is Chartered Accountant Insurance?
Chartered Accountant Insurance is specifically designed to protect the policyholder from their potential obligation to pay damages, including legal fees and expenditures anywhere in India. 
The insurance covers claims for losses and/or damages resulting from any professional duty breach caused by a negligent act, error, or omission that was allegedly committed or alleged to have been committed while the policyholder was providing his services as a chartered accountant and during the insurance period.
If an individual's client sues him for damages because his services resulted in their financial loss, he must have this form of insurance in place to protect his finances.
What's The Need Of Chartered Accountant Insurance?
Below are some of the most important reasons why a chartered accountant should purchase Chartered Accountant Insurance:
Financial Protection: Chartered Accountant Insurance offers financial protection to the policyholder against claims made by third parties or clients. It assists in covering the cost of legal fees or any damages caused.
Legal Protection: Chartered accountants and their businesses are shielded from third-party accusations and claims, such as negligent acts, incorrect advice, errors or omissions, etc., by this insurance. This helps the policyholder to overcome any kind of legal allegations imposed by their clients.
Improved Reputation: The reputational risk is one of the unavoidable risks that a chartered accountant has to bear followed by the claim. Chartered Accountant Insurance can help the company's reputation. It demonstrates a CA's dedication to safeguarding his clients and his efforts to reduce the possibility of any claims being made against him.
Peace Of Mind: Knowing that the insured is safeguarded against any potential claims with the chartered accountant insurance might give the policyholder peace of mind. He will be able to concentrate on his work and business without having to worry about the costs associated with a claim.
Enhanced Client Relationships: Having a chartered accountant insurance can improve client interactions. If something goes wrong, they'll be aware that the CA is taking precautions to safeguard their financial security.
Increased Business Opportunities: Numerous corporations will only do business with organizations that have professional insurance in place. Therefore, purchasing chartered accountant insurance can create new business opportunities for chartered accountants.
Scope Of Cover Of Chartered Accountant Insurance
It is important to thoroughly study the policy wording to understand what is and isn't covered under a Chartered Accountant Insurance because the extent of coverage can vary based on the insurance provider. Yet the majority of plans will offer protection for:
Breach of contract
Loss of data or documents
Misleading or deceptive conduct
Defamation
Financial loss
Libel or slander claims
What's Not Included Under Chartered Accountant Insurance?
A chartered accountant's professional insurance may have the following typical exclusions:
War or terrorism risk
Any criminal act or violation of any law
A dishonest act or fraudulent activity
Bodily injury or damage to property
Services offered under the influence of intoxicating substances.
Things To Note For Purchasing Chartered Accountant Insurance
One should keep in mind the following points while purchasing any chartered accountant insurance:
Only those claims will be settled by the insurer that was raised when the policy was active.
The chartered accountant insurance does not cover all the expenses or events. Therefore, it is vital to go through the policy wording or brochure to understand the policy's exclusions.
It is very important to provide correct information about your business while purchasing the policy. In case the insurance company finds that you have submitted incorrect information, it may refuse to settle the claim.
The premium amounts of the insurance may vary depending on the insurance provider.
Frequently Asked Questions
Here are some of the frequently asked questions that you must know.
Other Corporate Insurance