* Subject To Underwriting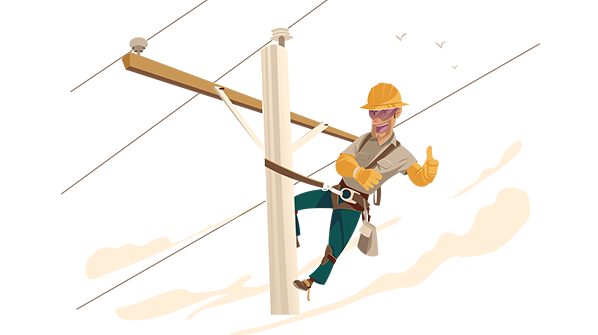 Get Workers Compensation Plans.
Compare Premium.
Buy Now.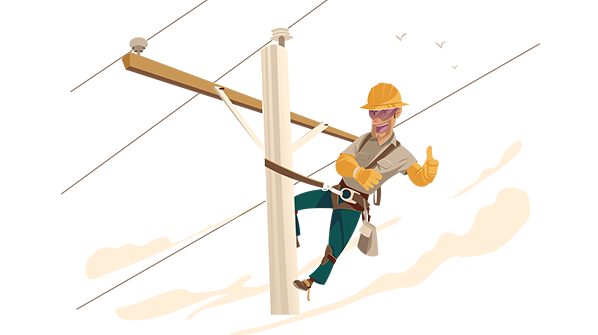 Compare

Workmen Compensation Policy
Workmen Compensation Policy
Every company in India is dedicated to providing a safe and healthy workplace for its employees. The employer is obligated to pay compensation in the event of an unpleasant incident such as an accident or the death of an employee while on the job. Worker's compensation insurance protects the company from this kind of risk.
The Workmen's Compensation Insurance Policy covers your legal duty for compensating your employees for bodily injury or death resulting from accidents or occupational diseases that occur while they are on the job.
Workmen's compensation insurance is the most common way for a business to demonstrate its ability to meet the worker's compensation statutes' duties.
Its compensation paid under the Workmen's Compensation Act of India, which is overseen by the Ministry of Labour.
Types of Workers' Compensation Insurance Benefits
Workers' compensation insurance covers your employees if they suffer an injury or illness at work. Most states require this sort of insurance, and companies are responsible for purchasing and providing it to their employees.
If your employee suffers an injury or illness as a result of their job, they may be able to file a workers' compensation claim to assist cover the costs of their medical care. This can include assisting with the payment of their:
Appointments with the doctor

Visits to the hospital and the emergency department

Medications

Rehabilitation and therapy

Equipment for recovery
Your employee may require continued treatment in order to recover from a more serious injury or illness. Workers' compensation normally covers these expenditures, however, it may not pay certain types of alternative care, such as:
Acupuncture

Treatment with naturopathy

Homoeopathy is a type of alternative medicine.
If your employee has another medical problem as a result of a work-related accident or sickness, workers' compensation may be able to assist them.
Let's say your employee sprains his ankle after stumbling over a chair in the office. He limps as a result of his ankle injury, which causes back pain. Because his back issue was caused by his original ankle injury, workers' compensation may be able to help pay for his therapy.
2. Does it Cover Disability?
Your employee may become handicapped as a result of a work-related injury or disease. Work-related impairment is usually classified into one of four groups:
Temporary total disability means that your wounded employee will be unable to work for a set period of time but will be able to return to work at full capacity when that time has passed.
They can work at a reduced capacity without taking time off due to temporary partial disability. An employee who slips in the office and fractures her wrist, for example, maybe partially incapacitated and allowed to return to work, but only for half days until her wrist heals.
Your employee will be absolutely unable to work and will never be able to return to their old position due to permanent total disability.
Your employee can return to work with a permanent partial handicap, but they will never be able to work in the same capacity as before the injury.
If your disabled employee needs time off work to rehabilitate, workers' compensation may be able to help them recoup part of their missed wages until they are able to return to work. If your employee is permanently disabled, workers' compensation may be able to provide them with lifetime disability benefits. Each state's disability benefit is different, so be sure you understand how yours works.
Workers' compensation may be able to assist you in covering the costs of your employee's continued treatment. This may include ongoing physical treatment or vocational rehabilitation to assist them in learning new skills in order to return to work in a different capacity. Workers' compensation might also aid with new training and certifications.
A Transferable Skills Analysis may be requested for your impaired employee. This makes it easier for individuals to locate new jobs where they can learn new skills and work around their impairment. The analysis is usually performed by a vocational counsellor assigned to your employee. These counsellors can also assist your employee in obtaining new education or training. Most workers' compensation programmes include a two-year vocational rehabilitation programme. Your employee may still be eligible for financial compensation for lost pay during this time.
4. Death and Funeral Services
Workers' compensation can give payments to an employee's family and beneficiaries if they die as a result of a work-related accident or sickness. These benefits may be able to assist them in covering funeral costs and lost income. Most insurance policies contain a cap on these costs, which varies by state. If your insurance provider determines that your spending is excessive or unwarranted, they may deny your claim.
Workers' compensation pay-outs are typically paid to immediate family members or dependents living with your dead employee, such as:
Elderly parents

Children

Spouse
What To Consider While Choosing the Policy?
When purchasing workers' compensation insurance, keep in mind that each state has its own set of rules. If you do business across state borders, it's crucial to engage with an insurance firm that is familiar with each state's regulations.
How Workmen's Compensation Insurance Functions?
Workmen's compensation insurance application and settlement is a simple and quick process. Let's have a look at how the plan works.
Understand your requirements for this policy, such as the amount insured, the number of employees to be covered, and so on.

Once you've decided on a layout, look for a service provider who can meet your needs. You can do this by using one of the many premium calculators available online.

Once everything is in order, enrol in this insurance policy.

Whenever a claim is required, the issue must be reported to the provider as soon as feasible.

This notification includes mailing the claim form (completed and signed) as well as all necessary papers to back up the claim.

The insurance company must compensate the employer within a reasonable time after thorough verification of the claim.
Important Aspects To Know
In order to acquire the best bargain on workmen's compensation insurance, it is necessary to first grasp how it operates and its related features.
If the policyholder misrepresents the non-disclosure of information in the proposal, the insurance will be ruled void.

Every correspondence or intimation with the insurance company should be documented and written down.

The claim may be denied by the insurer if the policyholder fails to take the essential precautions to avoid accidents and sickness.

When there is an increase in the number of employees, the insurance company must be notified.

If both labour and material are included in the contract, 75 percent of the contract value is covered.
This insurance coverage protects employers from a variety of risks, including:
Medications costs

Occupational illnesses

Expenses incurred by the company in the event that an employee or family member files a lawsuit as a result of the employee's injury or death.

Employees suffer physical injuries as a result of an accident while on the job.

During the course of employment, the employee dies or becomes disabled.
The accident(s) happened somewhere other than where you work.

During the first three days of your disability, you will be unable to do anything.

If the period of disability is fewer than 28 days.

The interior removal of the security device resulted in injury.

Employee injury caused by foreign attacks, wars, invasions, or mutiny.

Occupational diseases that the employee has contracted.

Due to legal concerns, the employee is subjected to interest or a penalty.

When an employee is under the influence of alcohol or drugs, it can lead to health problems or accidents.

Self-injury or purposeful exacerbation of an incidental injury causes an accident or death.
Claim Process Under Workmen Compensation Insurance Policy
To settle the claim, you must take the following steps:
Immediately after the incident, the insured must tell the insurance company.

If an accident occurs at a production facility, the factory inspector must be notified immediately.

The claim must subsequently be presented in writing, together with all appropriate papers.

A representative from the insurance company verifies the claim.

Depending on the outcome of the verification, the insurer may approve or refuse the claim.
Documents Required for Claim Process
The following documents must be presented in order for the workmen's compensation insurance to be approved quickly and easily:
a claim form that has been properly filled out

In the event of an injury, medical bills will be incurred.

The injured person's statement

Previous claims' compensation records

In the event of an employee's death, a death certificate is required.

In the event of an employee's death, a post-mortem report is required.
In the event of permanent disability, a medical certificate is required.

Employees' Compensation Act of 1923 Memorandum of Agreement.
Frequently Asked Questions
Here are the frequently asked questions that you should know;
1. How is a workman's compensation insurance premium calculated?
The premium is determined by the employees' occupation, the number of employees covered, and their total wage.
2. What is the formula for calculating the sum insured?
Wages, salaries, overtime, boarding and accommodation, to name a few, are all factors that go into determining the sum insured.
3. Who has the authority to cancel the workers' compensation insurance?
With a 15-day notice, both the insurer and the insured can cancel the policy.
4. Who is responsible for paying the impacted employee's compensation?
Within 30 days of receiving the claim, the employer must pay the compensation to the employee.
5. What is the workmen's compensation insurance deductible?
This is the amount that the employee will be responsible for. If the claim amount exceeds the deductible, the insurer is solely responsible for the payment of the claim.
Other Corporate Insurance