Cover Your Health in 5 mins
Compare Premium.
Buy Now.
* Subject To Underwriting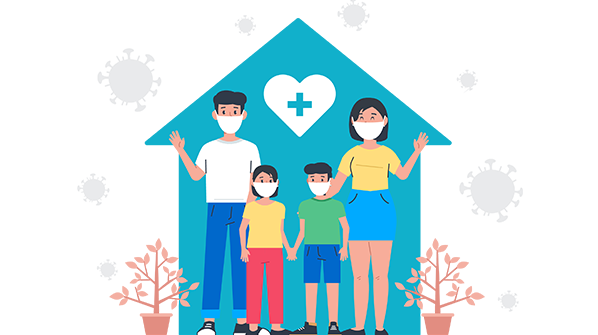 Health Insurance For Differently-Abled & Mentally Challenged People
Throughout the age, the differently-abled people have been ignored in our society and deprived of different facilities. According to the 2011 census, India has more than 25 million people who have special needs. But, a handful of insurance companies offer health insurance plans for them that are specially designed to protect them, and most of those plans are not fully protective and do not provide wide coverage.
As everyone has their own medical needs and these medical expenses are sky-rocketing day by day due to inflation, it is high time to come forward with health plans and schemes that can become really beneficial for the differently abled people. Keeping in mind all the factors and growing demand for equal rights and social justice, the Government of India has come forward with a few schemes for differently abled people, that can protect them physically mentally, and financially as well.
Benefits of Health Insurance for Differently-Abled & Mentally Challenged
As differently abled people have their own different needs, the health insurance plans that are specially designed for them, have some unique benefits and facilities that can cater to their needs. These health plans or schemes are slightly different from the standard health plans. Let us learn about the benefits and key highlights of these plans. Have a look at the below mentions.
Tax Benefits
Under the health plans for differently abled people, one can avail of the tax exemption benefits while filing a claim, either as a disabled person or as the person who is the support of a disabled person. If the person is suffering from a 40% to 79% disability, he/she can claim a deduction of Rs. 75,000 per year, whereas, a person with more than 80% disability can avail of a deduction of Rs. 1,25,000 per year.
Under Section 80DD and 80U of the Income Tax Law of India, 1961, the tax exemption benefits for the differently abled people are explained. According to Section 80DD, a person can acclaim deduction on the part of the income that has been used for the medical treatment for the dependent differently abled persons in their home. He/she can also claim for a deduction for any premium that he/she has paid for the health scheme or plan taken for the dependent differently abled person in their home. On the other hand, under Section 80U, a differently abled person, himself/herself can raise a claim for a tax deduction for the medical expenses.
Specially Designed
The health insurance plans or schemes for the differently abled people always come with unique facilities and advantages that can address the varied needs of the challenged people to offer them overall protection. These plans usually cover congenital disabilities, mental disabilities, and accidental disabilities. 
To Fight Against Inflation
As the inflation rate is growing day by day, so is the medical expenses. The differently abled people have more medical needs than the usual ones. So, their medical costs tend to be on the higher side and that can bring financial burden. To battle against the sky-rocketing medical expenses, these health insurance plans or schemes play a pivotal role, as these can rightly address the needs of the differently abled people. 
To Make One Independent
Differently abled people are found to be dependent on other people that make their life sympathetic. But they need empathy, not the sympathy of people. As the health insurance plans for them take good care of their needs and pay for their medical expenses and address their other needs of them, through this they can partially achieve independence, not being a burden on others financially.
To Provide Mental Solace
The life that the differently abled people lead, is full of challenges and complexities. On top of that, everyday medical assistance and its costs may create a financial burden on them or the people who support them. With the help of the health schemes specially designed for them, they can get rid of economic tension and anxieties and it also provides comprehensive protection. And, in this way these plans or schemes help them to offer peace of mind.
Medical Insurance Schemes for Physically and Mentally Disabled People
After much speculations, few health insurance policies have been launched for the differently abled people that can cater to their needs. Though not many in number, still these plans are quite helpful for people with special needs. To know about these policies, have a look at the below mentions.
1. Swavlamban Health Insurance scheme
It is a prestigious and unique health insurance Scheme for Persons with Disabilities (As Per PWD Act 1995) launched by The New India Assurance Company Limited, in association with the Ministry of Social Justice, Dept of Empowerment of Persons with Disabilities on 2nd October 2015 in the aim of improving general health conditions and quality of life of persons with disabilities.
Key Highlights of Policy:
This plan is for people with Blindness, Low Vision, leprosy-Cured, Hearing Impairment, Loco-Motor disability, Mental-Retardation, and mental illness.
To avail of this plan, one has not to go through any pre-policy medical check-up. However, corrective surgery for existing impairment can be done with the consent of the insurer or TPA.
Under this plan, the outpatient department (OPD) cover for persons with mental retardation and mental illness is there for a maximum limit of Rs. 3000 per annum. Inpatient care for a minimum period of 24 hours is provided and any ailments including pre-existing medical conditions are covered.
With this plan, one can avail of specified procedures such as medical treatments and/or surgical operations in day-care centers. This plan also covers pre and post-hospitalization charges and offers different covers such as room expenses cover intensive care unit costs, cardiac care unit expenses and the cost of ambulance services for the emergency transportation of the patient.
Eligibility Criteria:
Parameters
Description
Type
Individual and family floater
Age band
0 years to 65 years
Sum insured
Rs. 2lakhs for the individual and family for a period of 12 years
Period
12 months from the date of issue of the policy
Premium
A central government-subsidized premium of Rs. 356 per PWD/family (p.a.); with 90% subsidy (total premium: approximately Rs. 3500 p.a.)
Family insured

| | |
| --- | --- |
| PWD<18 | Parents/legal guardians |
|  PWD>18 | Spouse and up to two children, till they cross 18 years of age |

Income limit
Available for persons with disabilities with a family annual income of Rs. 3 lacs and below on a declaration basis in the proposal form.
Who can be covered
Family size up to 1+3. The primary member has to be the Person with disabilities. In the case of a minor being PWD, the parent or legal guardian of such minor can also be covered under the scheme.
2. NIRAMAYA Health Insurance Scheme
This plan for the differently abled people has been made and launched by The National Trust with the aim of offering them comprehensive health and financial protection at an affordable premium rate. This plan has a single premium across age bands and offers the same coverage to every insured person irrespective of the type of disability covered under the National Trust Act. As the plan is on a reimbursement basis and no cashless settlement option is there, the treatment can be received from any hospital according to the choice of the person.
Key Highlights:
This plan offers cover for the emergency ambulance services for transporting the insured patient from one hospital to another on medical needs.
Under this plan, one can get the OPD covers such as the medicines, pathology, diagnostic tests, etc, Regular Medical check-ups for non-ailing disabled, Dental Preventive Dentistry, Surgery to prevent further aggravation of disability, Non- Surgical/ Hospitalization, and many more.
Corrective Surgeries for existing Disabilities including congenital disability, Ongoing Therapies to reduce the impact of disability and disability related complications, Alternative Medicine are also covered under this plan.
The scheme is available throughout the country and the claim, enrolment, and renewal processes for the policy are very easy.
Eligibility Criteria:
Parameters
Description
For Registered Organisation (ROs)
All ROs of the National Trust after paying the registration fee of Rs.1000/- could get registration under the Niramaya Health Insurance Scheme of the National Trust for further enrolling the Persons with Disabilities (PWDs) under the National Trust Act.
For PWDs
All PWDs who have at least one of the disabilities under the National Trust Act, 1999 with valid disability certificates are eligible to apply for the scheme.
Pre-policy medical tests
Not required
Insurance cover
Up to Rs. 1 lakh
Type of claim settlement
Reimbursement only
Sub Limits of hospitalization expenses

Corrective Surgeries for existing Disability including congenital disability – Rs. 40,000
Non- Surgical/ Hospitalization – Rs. 15,000
Surgery to prevent further aggravation of disability – Rs. 15,000

Sub Limits for Out Patient Department (OPD)

OPDtreatment including the medicines, pathology, diagnostic tests, etc. – Rs. 8000
Regular Medical check-up for non-ailing disabled – Rs. 4000
Dental Preventive Dentistry -Rs. 2500

Overall limits for other sections

Ongoing Therapies to reduce the impact of disability and disability related complications – Rs. 10,000
Alternative Medicine – Rs. 4500
Transportation costs – Rs. 1000
How To Purchase Health Insurance For Disabled People?
For purchasing any of the above-mentioned health insurance policies for differently abled people, one has to enroll first. The enrolment process is given in detail below, for both policies.
Swavlamban Health Insurance Scheme:
Various methods are adopted for the enrolment of this policy.
The central location and connectivity to the institute are used to help the PWD enroll for the scheme at the NIMHANS.
The officials from the NIACL, Vidal Health, Information Centre for PWD, and volunteers are involved in coordinating the camps.
The PWD and family need to submit the application form with relevant documents to representatives from the NIACL.
After the verification of the submitted documents, the premiums are collected and sent to the New Delhi office of the NIACL.
Then, after getting the remaining premium from the Government of India NIACL issues the policy.
The policy document is directly sent by post to the address of the beneficiary.
For the enrolment, the beneficiaries have to submit the following documents:
Duly filled proposal form
Self-attested income certificate.
Any Government ID proof such as voter card, passport, Aadhar card, driving license, etc.
Two passport size photographs.
NIRAMAYA Health Insurance Scheme:
Any eligible person can apply for enrolment under this Scheme in the prescribed format given on the website and submit it to the nearest organization registered with the National Trust or to any other agencies specially entrusted in this regard by the National Trust at any time during the year. For details, follow the below steps.
At first, the parents or the guardian of the PWD will visit the nearest RO for Niramaya enrolment with the required documents.
After that, RO will send the online application form/proposal.
Then, you have to fill up the Niramaya application form online through the official website of The National Trust and upload the scanned documents as required after verification of originals.
Submit the duly filled in form on the National Trust portal.
After that, pay the application fees online that may vary from one category to other.
If any further documents are required, the RO is given 15 days' time to submit it again.
On successful enrolment and approval, Health ID No. /card will be issued to each beneficiary.
Once the enrolment is completed, the Health ID card is uploaded online and can be downloaded by the beneficiary online or through RO.
The documents required to be submitted for the enrolment under NIRAMAYA Health Insurance Scheme are as follows:
Duly filled and signed proposal form.
Disability certificate issued from the District Hospital or appropriate Government authority.
One Passport size photograph of the Special Need person.
Income certificate (Latest IT return, or Income certificate from Tehsildar).
Proof of payment of an application fee (Bank receipt).
Bank details for settlement of claims.
Frequently Asked Questions