* Subject To Underwriting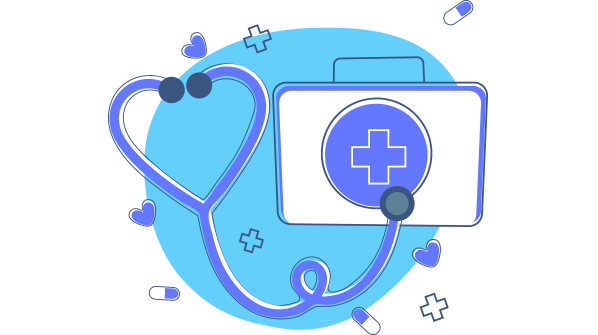 Central Government Health
Scheme
What is the Central Government Health Scheme?
Central Government Health Scheme is a health insurance scheme for present and previous employees of the Central Government of India. The CGHS scheme is applicable in various places of India like Ahmedabad, Allahabad, Bhopal, Bangalore, Bhubaneshwar, Chandigarh, Chennai, Delhi & NCR, Dehradun, Guwahati, Hyderabad, Indore, Jabalpur, Jaipur, Kolkata, Kanpur, Lucknow, Meerut, Mumbai, Nagpur, Patna, Pune, Ranchi, Shillong, Thiruvananthapuram and Jammu.
CGHS provides healthcare facilities via Wellness Centers which covers different types of treatments like Allopathic, Yoga, Sidha, Unani, Ayurveda and Homeopathic medicines.
Components of the Central Government Health Scheme
Below are the components of the CGHS:
Domiciliary care
F.W. and M.C.H. Services
Dispensary, polyclinic and hospital's specialist's consultation facilities
X-Ray, ECG and Laboratory Examinations
Hospitalization
Health-related Education to beneficiaries
Purchase, Storage, distribution and supply of medicines and any other requirements.
Eligibility Criteria for Central Government Health Scheme
There are a certain group of people who are eligible for Central Government Health Schemes. They are:
Employees who receive wages from Central Civil
All the dependents family members who receive earnings from Central Civil and who are residing in CGHS covered area.
Pensioners and family pensioners and their dependent members
Parliament Members
Ex-Vice presidents
Ex-Governors and L.t. Governors
Retired or sitting judges of high courts and Supreme Courts
Freedom Fighters
Journalists who are accredited with the Press Information Bureau
Railway Board Employees
Delhi Police personnel (Delhi)
Pensioners and Employees of certain statutory or autonomous bodies (which is extended CGHS facility in Delhi)
Employees of Post and Telegraph Department
Below is the list of medical systems covered under CGHS:
Allopathic
Homoeopathic
Ayurveda
Unani
Siddha
Yoga
Treatments and Facilities Covered and Not covered under Central Government Health Scheme
CGHS beneficiaries can receive benefits under private hospitals with cashless facilities without the need to provide a referral letter. The health minister has issued an order with this regard.
Below facilities are offered by the Central Government of India under CGHS:
OPD Treatment also including the issue of medicines.
Specialist Consultation at Polyclinic or Government Hospitals.
Indoor Treatment provided at Government and Empaneled Hospital.
Government and Empanelled Diagnostic centres Investigation cost.
Cashless facility for treatment in empanelled hospitals and diagnostic centres for Pensioners and other beneficiaries.
Expenses Reimbursement for treatment availed in Government or Private Hospitals under emergency.
Expenses Reimbursement which was incurred while purchasing hearing aids, artificial limbs, appliances, etc.
Family Welfare, Maternity, Child Health Services.
Medical consultation, dispensing of medicines in Ayurveda, Homeopathy, Unani and Siddha medicinal systems (AYUSH).
However, there are certain exclusions under CGHS which are:
If there is an emergency case, then treatment can be given in any hospital but the reimbursement claim must be given to the Additional General where the registration of the card took place.
For reimbursement of medical bills, the claims can be made at any hospitals; the claim amount will be as per CGHS norms.
Cost of Central Government Health Scheme
The cost of the Central Government Health Scheme varies for pensioners and serving employees:
Government Employees who are serving: A certain amount of deduction is made from the salary of the employee after which they are issued the CGHS card.
Pensioners: Pensioners can provide a certain amount of yearly or onetime contributions towards CGHS for 10 years which will be considered as a lifetime contribution.
Central Government Health Scheme Appointment Online
Below steps must be followed to book an appointment online:
Visit CGHS website
Fill up beneficiary ID
Click – Generate OTP
OTP generated on the registered mobile number must be entered
Click- Proceed
Details of beneficiaries will be shown. Click-Proceed.
Select Specialty, Doctor and Dispensary. Proceed. A beneficiary could select a GDMO or a specialist of CGHS Well Care center
Select an appropriate appointment date and the slot
Click-Proceed to Book Appointment
Click-Confirm to book Appointment
Central Government Health Scheme and Mediclaim Policy
An individual can have a Mediclaim Insurance policy and can claim for the same if they are treated under private hospitals. However, if the amount gets exhausted, they can utilize CGHS for the remaining payment.