Cover Your Health in 5 mins
Compare Premium.
Buy Now.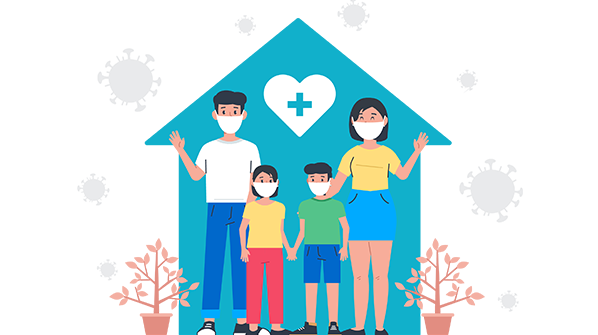 Top 5 Maternity Health Insurance Plans
Giving birth to a child is one of the most valuable experiences that parents can have in their lives. However, the joy that a new baby brings is accompanied by significant financial responsibilities. 
From hospital stays to medical tests and medicines, rearing a child can be an expensive affair for the parents. This is why parents-to-be should always go for well-constructed maternity plans in order to enjoy their happiest moments of life without any worry. 
Continue to read for knowing more about maternity insurance plans. We will also have a look at some of the top maternity insurance plans that provide incredible benefits for going-to-be parents.
What Is A Maternity Insurance Plan?
Maternity Insurance is a type of insurance plan that aims to provide coverage related to pregnancy or delivery expenses during the policy period. The policy covers both prenatal and postnatal treatment, as well as the birth of a child (through normal or C-section/cesarean section). It is also important to note that all the services provided under maternity health insurance are regulated by Maternity Benefit Act.
This insurance is designed specifically for pregnant women since it includes an additional or add-on rider that is added to the main health insurance policy. Currently, some insurance companies prefer to offer maternity insurance benefits as a rider or as an additional service in order to decrease the load on policyholders' premium payments. In India, several companies provide maternity insurance to their female employees in addition to their health insurance.
Features Of Maternity Health Insurance Plans
Below are some of the prominent features of maternity insurance plans:
Hospitalization Expenses: Maternity insurance plan covers hospitalization expenses, including room rent charges, cost of medicines, specialist fees, etc.
Ambulance Services: In case there is an emergency, you can also avail ambulance services under the plan.
Tax Savings: Under section 80 D of the Income Tax Act, you can get a tax savings of up to Rs. Rs. 60,000 under the maternity insurance plan.
Waiting Period: Most maternity health insurance policies only cover pregnancy-related expenses after two to six years of continuous coverage. Group health insurance policies, on the other hand, normally cover maternity-related costs after a nine-month waiting period.
Premium Amount: A health insurance policy that includes maternity coverage will be more expensive than a standard health insurance policy. The premium prices will vary according to the amount covered, age at entry, risk factors, region, and employee count (if it is a group policy).
Cashless Hospitalization Facility: Expecting women can use a cashless payment system that is offered in a limited number of hospitals across India under the plan.
Newborn Care: In case a newly born baby is diagnosed with a serious illness, coverage is extended to them.
Benefits Of Maternity Plans
Below are some of the benefits that maternity insurance plans provide to the policyholders:
Acts As A Financial Backup Plan
Regular delivery in a reputable hospital might cost anywhere between Rs. 50,000 and Rs. 2 lakhs, due to rising medical prices across the country. Maternity insurance serves as a financial safety net, covering both regular and caesarean birth costs. 
Furthermore, some insurance cover both pre- and post-hospitalization charges, with pre-hospitalization expenses up to 30 days and post-hospitalization expenses up to 60 days. The policy also covers medical expenses such as surgeon's fees, doctor's consultation fees, room charges, and nursing.
Newborn babies are usually not covered by health insurance until they are 90 days old. A maternity insurance policy, on the other hand, protects the newborn baby from the moment he or she is born. Some of these plans even cover vaccination costs for the newborn up until the policy year's conclusion.
In the event of a complication, such as premature birth, a newborn must be placed in an incubator for a period of time. The cost of such treatment can range from Rs. 10,000 per day to Rs. 20,000 per day. You could find some financial relief with a solid maternity insurance plan, as it would cover the majority of the costs. 
Supplementary Coverage Options
Maternity insurance policies often cover expenses such as ambulance fees, nursing fees, and so on. This not only indicates that your additional needs are met, but it also indicates that you will have a financially stress-free pregnancy.
Top 5 Maternity Plans In India 2022
Let's have a look at the top 5 maternity insurance plans in India:
1. Bajaj Allianz Health Guard Family Floater
Bajaj Allianz General Insurance's Health-Guard Family Floater Policy is an indemnity-based medical insurance policy that provides complete coverage for a variety of healthcare expenses. This policy, which is available for families, is meant to cover medical treatment costs incurred during hospitalization due to serious illness, pregnancy, or an accident.
Key Features:
Under the plan, there are three options available: Silver, Gold, and Platinum.
The policy covers in-patient hospitalization treatment.
The plan also covers road ambulance charges for up to a maximum of Rs. 20,000 per policy year.
In case the insured is hospitalized for a continuous period exceeding 10 days, the policy will pay the convalescence benefit amount as per the plan option.
Eligibility Criteria:
Entry Age

Adults: 18 To 65 Years

Dependent Children/Grandchildren: 3 Months To 30 Years

Policy Period
1/2/3 Years
Sum Insured Options

Silver: Rs. 1.5 / 2 Lakhs
Gold: Rs. 3 / 4 / 5 / 7.5 / 10 / 15 / 20 / 25 / 30 / 35 / 40 / 45 / 50 Lacs
Platinum: Rs. 5 / 7.5 / 10 / 15 / 20 / 25 / 30 / 35 / 40 / 45 / 50 / 75 Lacs / 1 Crore
2. HDFC Ergo Health Suraksha Insurance Gold Smart
HDFC ERGO Health Suraksha Gold Smart is a comprehensive health insurance plan that covers in-patient treatment costs, pre- and post-hospitalization expenses, hospital room rents, doctors' fees, and hospital charges with no disease sub-limits.
Key Features:
The plan provides coverage for pre- and post-hospitalization expenses.
With every renewal offer of the plan, the policy provides free health check-ups for the policyholder.
The plan also supports non-allopathic treatments of Ayurveda, Unani, Siddha, and Homeopathy.
The plan provides coverage for both air as well as road ambulance.
Eligibility Criteria:
| | |
| --- | --- |
| Entry Age | Any Age With Lifetime Renewal |
| Types Of Policy | Individual, Family Floater |
| Policy Period | 1/2/3 Years |
| Sum Insured | 7.5/10/15 Lakhs |
SBI General Arogya Premier is a health insurance plan designed to meet the unique healthcare demands of high-net-worth individuals. This health insurance plan gives a variety of flexible alternatives as well as access to the greatest medical care.
Key Features:
For people with no medical history, there is no need to undergo pre-policy medical tests up to the age of 55 years.
The policy also covers 141 daycare expenses.
The plan provides coverage for AYUSH treatments, which are Ayurveda, Yoga, Unani, Siddha, and Homeopathy.
For every claim-free year, the plan provides 10% of the sum insured as a cumulative bonus.
Eligibility Criteria:
| | |
| --- | --- |
| Entry Age | 3 Months To 65 Years |
| Policy Tenure | 1/2/3 Years |
| Sum Insured | Rs. 10 Lakhs To Rs. 30 Lakhs |
4. Star Health Wedding Gift Pregnancy Cover
Star Wedding Gift Insurance is a health insurance plan intended specifically for newlywed couples. Many maternity and newborn baby benefits are included under the plan, which will be useful in the future.
Key Features:
A hospitalization cover is available, which covers reimbursement for room rent, medical practitioner fees, pharmaceutical costs, ambulance fees, and other expenses.
The costs of both a regular and caesarean delivery are covered. Pre- and post-natal coverage is included, as well as coverage for the mother's post-delivery complications.
There is also coverage for non-allopathic treatments.
The policy comes in two options: Option 1 and Option 2.
Eligibility Criteria:
Entry Age
18 To 40 Years
Policy Period
1 & 2 Years
Sum Insured

HOSPITALIZATION EXPENSES

Option 1: Rs. 3 Lakhs

Option 2: Rs. 5 Lakhs

CHILD DELIVERY EXPENSE

Option 1: Rs. 15,000 For Normal Delivery & Rs. 20,000 For Caesarean Delivery

Option 2: Rs. 20,000 For Normal Delivery & Rs. 25,000 For Caesarean Delivery
5. Care Joy Maternity Plan
Care Health Insurance's Care Joy Plan is a maternity-focused medical insurance plan that comes in two varieties: Joy Today and Joy Tomorrow. This plan provides coverage for maternity expenses after a short waiting period, as well as coverage for a newborn baby and other health-related charges.
Key Features:
The plan covers pre-hospitalization expenses up to 30 days and post-hospitalization expenses up to 60 days.
The plan also covers ambulance expenses up to Rs. 1000 per claim.
The plan also provides coverage to in-patient care expenses, such as boarding expenses, nursing expenses, room rent, etc. up to the sum insured.
The policy also covers day-care treatments, such as dialysis, cataract, etc.
Eligibility Criteria:
Entry Age

Adults: 18 Years Or above

Child: 1 Day To 24 Years

Exit Age
Lifelong
Sum Insured
Rs. 3 Lakhs To Rs. 5 Lakhs
Policy Tenure
3 Years
When Is The Ideal Time To Purchase Maternity Plan?
You should buy maternity health insurance as soon as you find out you're expecting. Because health insurance providers will not offer maternity health insurance plans to women who are already pregnant, it is critical that you purchase a maternity health insurance plan well in advance of your due date, keeping the waiting period in mind.
Buying Process Of Maternity Plans
In order to buy maternity plans, you can follow the below-mentioned ways:
ONLINE METHOD:
You can purchase any of the above-mentioned maternity insurance plans from the respective websites of the company. The official website of the company will provide all the necessary details along with the estimated premium amount for the maternity plan that you wish to buy. You can pay for the plan online and all of your maternity policy details will be sent to your registered mail address or phone number.
OFFLINE METHOD:
If you wish to purchase a maternity plan in person, you can pay a visit to the nearby branch office of the company. The company's agent will help you to understand as well as buy a suitable plan as per your needs and requirements. In case you do not wish to go to the branch office of the company, you can also call and request for purchasing a new maternity plan by calling on the company's customer care number.
Frequently Asked Questions