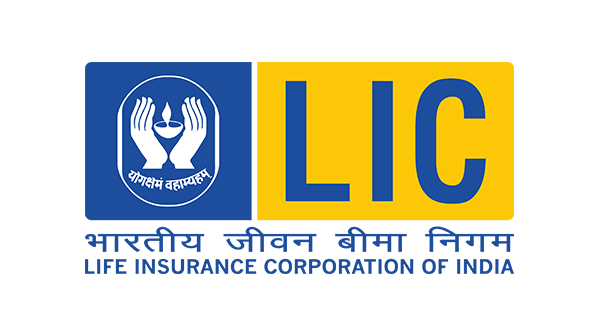 LIC New Money Back Plan - 25 Years
LIC New Money Back Plan - 25 Years
LIC New Money Back Plan – 25 years (Plan No. 920, UIN No. 512N280V02) is a non-linked, participating, limited premium, individual, life Assurance Savings Plan that offers twin benefits of insurance cover and guaranteed returns. The policy protects the policyholders against death throughout the term of the plan along with the periodic payment on survival at specified durations during the term.
Given below is a brief description of this plan. Let's take a look at it.
Features and Benefits of LIC's New Money Back Plan- 25 Years
Following are the key features and benefits of the LIC New Money Back Plan that promises to work for the betterment of its customers.
1. Long Term Coverage:
The plan comes with a special feature under which the policyholder is required to pay premiums for a period of 20 years and can avail of the plan's benefits up to 25 years.
2. Death Benefit:
This policy offers a death benefit that is payable in case of death of the life assured. The amount of death benefit is equal to the sum assured which will not be less than 105% of the total premiums paid up to the date of death. The policyholders also have the flexibility to opt for the method in which they can receive the death benefit. They can either avail of the benefit amount in installments or lump sum amount. The installments shall be paid in advance at yearly or half-yearly or quarterly or monthly intervals, as opted for, subject to minimum installment amount for different modes of payments.
3. Survival benefit:
The plan also provides customers with survival benefits under which 15% of the sum assured amount is paid as the benefit amount at the end of each of the 5th, 10th, 15th & 20th policy years.
4. Maturity Benefits:
Upon maturity of this plan, the policyholder is provided with the maturity benefit amount which is equal to 40% of the basic sum assured amount and includes accrued bonus amount, if any. Customers also have the flexibility to receive their maturity amount either in the form of installments or lump sum amounts.
5. Additional Riders:
Another special feature of this plan is that it comes with a variety of add-on riders that allow customers to enhance their coverage. At present, there are four optional riders available with this plan. These riders are-
Accidental Death and Disability Benefit Rider
New Term Assurance Rider
Accident Benefit Rider
New Critical Illness Benefit Rider
Please note that the customer can opt between either of the LIC's Accidental Death and Disability Rider or LIC's Accident Benefit Rider. This means that a maximum of only three riders can be availed under this policy.
6. Loan Facility:
This plan also provides customers with a special benefit under which they can avail loan facility with this policy. Policyholders are required to pay at least two full years' premiums in order to avail of this benefit. The maximum loan allowed under the policy, as a percentage of Surrender Value is given below:
For in-force policies – upto 90%
For paid-up policies – upto 80%
7. Tax savings:
One of the best parts of this insurance plan is that it allows customers to avail tax benefits on the premium amount as per sections 10D and 80C of the Income Tax Act.
Eligibility Criteria For 25 Year Money Back Policy
Customers are required to meet the below stated eligibility requirements in order to buy this plan. Let's take a look at it.
Eligibility condition

Minimum

Maximum

Sum Assured Amount
Rs. 100,000
No limit
Entry age
13 years
45 years
Maturity Age
–
70 years
Policy Term
25 years
Premium Paying Term
20 years
Premium payment modes
yearly, half-yearly, quarterly, or monthly
Premium Illustration of LIC's New Money Back Plan- 25 Years
Before buying any insurance plan, it is important to get an idea about the premium rates of that plan. This helps customers to plan their future finances in advance. To help you with the same, we've created here a sample premium illustrative table that will provide clear information about the premium rates of the LIC's New Money Back Plan- 25 Years.
Here we've provided the annual premium rates for Basic Sum Assured of Rs 1 lakh.
| | | |
| --- | --- | --- |
| Name of the policyholder | Age of the policyholder | Premium amount |
| Sunny | 20 years | Rs. 5,880 |
| Priyanka | 30 years | Rs. 6,022 |
| Dharmesh | 40 years | Rs. 6,463 |
| Diksha | 45 years | Rs. 6,875 |
*Please note the premium amounts mentioned above are exclusive of taxes.
How Does New Money Back Plan-25 Years Work?
As discussed above, the LIC New Money Back Plan 25 years provides maturity benefits which include the sum assured amount along with the reversionary bonus and final additional bonus amount. This implies that the policyholder has to pay the premium amount for 20 years and the company shall provide him/her with the final maturity amount after completion of 25 years. To provide customers with ease, LIC now allows policyholders to avail their maturity amount in installments over the chosen period of 5 or 10 or 15 years instead of lumpsum amount.
Given below is a sample illustration that explains how the maturity benefit amount of this plan is offered. Take a look and you'll be able to understand the process better.
Plan Details:
| | |
| --- | --- |
| Age of the policyholder | 28 years |
| Policy term | 25 years |
| Premium payment term | 20 years |
| Year of purchase | 2020 |
| Basic sum assured | Rs 4,00,000 |

As death benefit is higher of 125% of Basic Sum assured (500000) or 7 times of Annualised Premium (160825), Rs.500000 will be death sum assured in this example.
Premium Details:
| | | | |
| --- | --- | --- | --- |
| Mode | Base Premium | Premium for 1st year (GST 4.5%) | Premium for 2nd year (GST 2.25%) |
| Yearly | 23112 | 24152 | 23632 |
| Half-yearly | 11678 | 12204 | 11941 |
| Quarterly | 5900 | 6166 | 6033 |
| Monthly | 1967 | 2056 | 2011 |

You'll have to pay premiums for 20 years and the total paid premium for 25 years will amount to Rs.473160 (approx).
Maturity Settlement Details:
Year
Basic Sum Assured
Amount
At the End of 5th Policy Year
15% of Basic Sum Assured
60000
At the End of 10th Policy Year
At the End of 15th Policy Year
At the End of 20th Policy Year
Maturity at the End of 25th Policy Year (Approx.)
40% of Basic Sum Assured + Bonus +FAB
660000

At the end of the 5th year, you'll get Rs.60,000 as the maturity amount, which will be the same at the end of the 10th, 15th, and 20th policy year. The total maturity amount will be Rs.900000.
Exclusions of LIC's New Money Back Plan- 25 Years
Just like all other insurance plans, LIC's New Money Back Plan- 25 Years also has the suicidal clause exclusion under which no claim benefit is provided to the policyholder. In case of suicidal death the life assured within 12 months from the date of buying the policy, the company will provide his/her family members with an amount equal to 80% of the total premiums paid by the policyholder. And if the life assured commits suicide within 12 months from the policy's revival date, then an amount higher of 80% of the total premiums paid till the date of death is offered to the nominee of the insured person.
Can you buy LIC New Money Back Plan-25 years online?
No, this plan is only available for offline purchases. You can visit the nearest LIC branch or contact LIC-approved agents to zero in on this plan. They will explain to you all the necessary steps to make a convenient purchase. In case you face any issues, please reach out to the skilled experts of Probus Insurance. They will help you at every step of the way.
Frequently Asked Questions
Here are the frequently asked questions related to LIC's New Money Back Plan- 25 years.