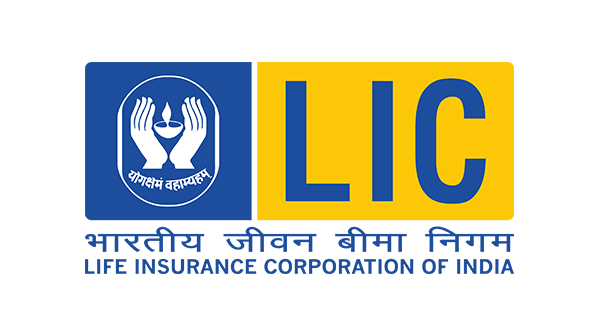 LIC Payment Process Online & Offline
In earlier times, the LIC premium amounts were paid with the help of LIC agents or by visiting the nearest branch office. Nowadays, customers can pay for their LIC policies through a variety of channels, which LIC provides for their convenience.
To make the procedure easier and more independent, LIC of India launched LIC online payment services, which allows policyholders to pay premiums in a matter of minutes, check policy status, and determine if they are registered or non-registered users. Read the entire article to learn how to pay your LIC premiums online in a simple and secure manner.
LIC Online Payment Channels
LIC's Website

Net Banking
Debit Card
Credit Card

Authorized Banks

Axis Bank
Corporation Bank

Franchisees

AP Online
MP Online
Suvidha Infoserve
Easy Bill Pay

Merchant

Premium Point
Life – Plus (SBA)
Retired LIC Employee Collection
How To Pay LIC Premium Online?
Here's how to pay for LIC premiums online using these multiple methods:
Visit the website and click on 'Pay Premium Online' from the 'Online Services Portal' to pay premiums through the insurer's website. You have two choices here: 'Pay Direct (Without Login)' and 'Through Customer Portal'.
By Paying Directly Without Login
Those who do not want to register with the portal might use this option. You can make three sorts of payments using this option: a) Advance Premium Payments, b) Loan Repayments, and c) Loan Interest Repayments. Following are the steps that you need to follow for making premium payments directly without login:
Make a payment using the 'Advance Premium Payment' option.

On your computer screen, a pop-up will display, illustrating the premium payment process and requesting consumer agreement. To give your consent, click 'Proceed.'

Enter information such as your insurance number, installment premium, and so on. Ensure that you have entered the information correctly and on time when filling out the form.

Select "I Agree" and then "Submit."

The specifics of the insurance for which the premium is being paid will be displayed in the next step. To make the payments, go to 'Check & Pay.'

The payment will be requested in the next step. Select the method of payment that you want to use.
If you have already registered with the portal, you can make the payment by logging into your account; otherwise, you must first register. Follow the below-mentioned steps to make premium payments through the customer portal:
Enter your username and password to log in to your account.

Click 'Online Payments' once you've logged in. You'll be directed to the premium payment portal.

Choose the policies for which you want to pay and then click 'Check & Pay.'

The site will then ask you to double-check your information, including your mobile number, email address, and premium amount. After you've double-checked the information, click 'Check & Pay.'

To finalize your transactions, select a payment gateway, such as credit card, net banking, debit card, UPI, and so on.
LIC has partnered with two of India's pioneering banks, Axis Bank and Corporation Bank, to make paying LIC premiums even easier for their customers. Customers of the LIC can also pay their policy premiums at Axis Bank or Corporation Bank branches.
LIC Online Payment Through Franchisee
To make premium payment easier for its consumers, LIC has worked with a variety of government and privately held service providers and enterprises. There are four service providers under Franchisee, which are as follows:
AP Online: The official portal for the Andhra Pradesh government.

MP Online: The official portal for the Madhya Pradesh government.

Suvidha Infoserve: An s-commerce organization that provides a variety of bill payment services.

Easy Bill Limited: A one-of-a-kind alternate bill payment service that is secure and convenient, and offers bill payment services via traditional friendly neighborhood stores.
Through Authorized Agents/Merchants
Selected people or agents have also been permitted by LIC to collect premiums for LIC policies. Agents at premium points, Senior Business Associates (Development Officers), and Retired Employees are all authorized to collect the premium. Here are some of the key points to remember when it comes to premium collecting through authorized agents:
The LIC portal will be used to pay a premium payment to Senior Business Associate.

For ULIP plans, premiums will be collected by authorized agents.

Premiums can be paid in cash or by check to any of these three authorized agents: SBAs, retired LIC personnel, and premium point collecting agents.

Authorized personnel who can collect premium payments include retired LIC staff. Premium payment updates are made in real-time and are also available for ULIP policies.
A policyholder can also pay his policy premium by downloading the LIC app to his/her smartphone. LIC Customer, LIC Pay Direct, and My LIC are three apps available on the Google Play Store and Apple App Store.
LIC Customer App: This software allows users to make payments using either the pay direct option or by registering. Payments are made in the same way as they are on the website. 
LIC Pay Direct: By using the LIC Pay Direct app, the policyholder can pay his or her policy premium without registering. The app can also be used to download transaction statements.
MY LIC App: This is a link to the two apps described above in the LIC App Store. To pay premiums via the app, a policyholder must first download the aforementioned apps.
How Can I Pay LIC Premium Offline?
Mandate forms must be sent to the appropriate LIC branch for premium payment via the NACH (National Automated Clearing House) system. You can pay your premium with the help of Axis and Corporation Banks' ATMs. This service is available to all consumers at no cost. The customer must register his insurance plans on the bank's website.
LIC Third-Party Channel Premium Payment
You can also pay LIC premium online with the help of third-party channels, such as Paytm and PhonePe.
Through Paytm
Log in to your Paytm account via the app or website.

On the top of the screen, select the 'Recharge & Pay Bills' option.

Select the 'LIC/Insurance' icon from the drop-down menu.

Enter your LIC policy number and click 'Proceed' to make a payment using Paytm wallet. You may also make a payment using Paytm using other methods like a credit card, debit card, or internet banking.

You will receive a confirmation message by Paytm notification, SMS, and email after successfully paying the LIC policy payment.
Through PhonePe
Open the PhonePe app on your phone.

'Scroll down to the section' Recharge & Pay Bills.

Look for the 'LIC Premium' icon and click it.

Enter your LIC policy number below.

Enter your email address.

Confirm by clicking the button.

The amount of your unpaid premium will be displayed on the screen.

Select 'Confirm and Pay Now' to proceed to the payment gateway of your choice.
What To Consider While Making Premium Payment With LIC?
The insured should pay his or her own premiums online. There should be no third-party payments made.

Provide a correct and valid phone number as well as an email address.

If the premium amount is debited from your bank account but an error page appears, a receipt will be emailed to you in three working days once your bank confirms the transaction. Such an event can be reported to bo_eps1@licindia.com.

The cards issued by domestic banks will be accepted by the online platform. Bank cards from other countries will not be accepted.
Frequently Asked Questions