Cover Your Health in 5 mins
Compare Premium.
Buy Now.
* Subject To Underwriting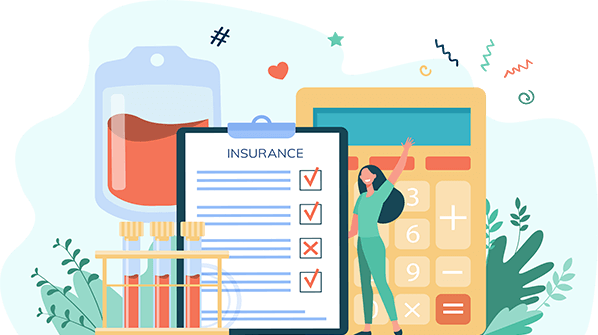 Compare

Individual Health Insurance Plans
Check Health Insurance Claim Status
The claim process is one of the most crucial aspects of health insurance. The insurance company is not liable to reimburse your medical expenditures unless and until you file a claim to get your guaranteed sum assured amount. You can undergo treatment without worrying about any complications once you have requested to claim your health insurance coverage. 
However, it is sometimes necessary to maintain track of your claim process request and customers need to check the status of their claim request, which can be done online or offline. The reimbursement claim procedure takes longer than a cashless claim process, thus policyholders must keep track of their claim progress on a frequent basis.
Let's know more about how you can check your health insurance claim status!
What Are The Best Ways To Check Your Health Insurance Claim Status?
With the help of the internet, checking the status of a health insurance claim has become a simple and painless task. The steps for checking the status of your claim online as well as offline are as follows:
ONLINE METHOD
Visit the official website of the insurance company.
On the home page of the website, find the "Claim" or related icon.
Then select the option of "Track Claim Status" or a similar option.
Enter the essential details, such as policy number, customer ID, mobile number, name, etc., and then click on "Submit".
As requested, the status of your health insurance claim will be displayed on the screen.
OFFLINE METHOD
If you are unable to verify the status of your claim online, you can follow any of the steps below to check the status of your health insurance claim offline:
You can go to your insurance company's nearest branch or office.
You can also inquire about your claim request by calling their customer service or toll-free number.
You can also check the claim process request by sending an email to the insurer's official email address.
You must also supply some basic information to the insurer when making an offline inquiry, such as your customer ID, policy number, name, and so on. Some health insurance companies have improved their customer service by allowing you to inquire about the claim settlement status of your purchased health insurance policy via SMS or live chat.
What Should You Do If Your Claim Is Rejected?
The rejection of a health insurance claim is a common problem for policyholders. If you have also faced your health insurance claim's rejection, you need to follow the below-mentioned steps:
The first thing you should do is look for problems in the claim form you filed. There's a chance that the claim rejection you received was due to you providing erroneous or missing information, whether consciously or unknowingly. You can also hire a third-party representative or TPA to help you correct your claim form.
Some claims are denied due to system mistakes caused by the claimant's failure to supply sufficient information. The TPA person can assist you with the solution right away, but make sure you write down all of the contents of the chat and document it if possible.
You must review the documents that were sent with the claim form to see whether any errors were made, such as insufficient or wrong evidence, or even a lack of attestation. If you figure out what the issue is, you can solve it by giving enough documents with accurate information and attestation.
Get enough opinions from competent medical practitioners to substantiate your claim if the cause for rejection is a medical procedure that was deemed unnecessary.