Cover Your Health in 5 mins
Compare Premium.
Buy Now.
* Subject To Underwriting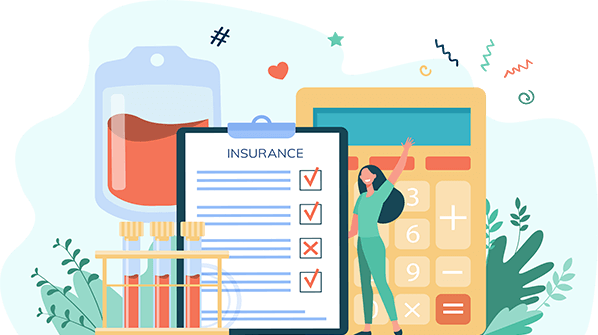 Compare

Individual Health Insurance Plans
Health Insurance Policy Status
Medical insurance, often known as health insurance, is a contract in which an insurance company commits to reimburse the insured for medical and surgical expenses incurred during the policy's term. It pays for hospitalization, surgeries, and day-care operations, among other things. A health insurance premium is set by an insurance company, and policyholders must pay it on a monthly, quarterly, half-yearly, or yearly basis without failing to keep their renewal benefits.
A health plan can repay medical bills or provide cashless treatment in the event of an illness or an accident. So, to protect yourself and your family against these overheads, you must get everyone insured while knowing the details of your health policy to avoid unforeseen circumstances.
Why Is It Important to Check Health Insurance Policy Details?
Here's the list of the things that make it important for you to consistently keep an eye on your health insurance policy details.
Understand What Is Covered: Many people buy insurance policies without fully knowing what is covered, what is excluded from coverage, and what conditions must be followed in order for coverage to apply in the event of an illness. In the event of a health disease or illness, checking your complete policy may undoubtedly help you prevent complications and arguments with your insurance company.
Protect You from Mistakes in the Future: You'll find the name of the individual insured, the premium amount, and the deductible when you read the policy information, particularly on the declaration page. It specifies who is covered, what risks or property are covered, the policy limits, and the duration of the insurance (i.e., the time the policy is in force).
Know When to Make the Payment: There's no denying the fact that missing out on your payment might land you in trouble. There are chances that you might need to pay penalties if you fail to make the payment on the stipulated time. When you already have checked your health insurance policy details, you will likely make the payment on time without any difficulty.
Get Hassle-Free Claims: Conditions are clauses in a policy that limit or qualify the insurer's guarantee to pay or perform. The insurer has the right to deny a claim if the policy criteria are not met. The necessity to register proof of loss with the company, to secure the property after a loss, and to participate during the firm's investigation or defence of a liability lawsuit are all common requirements under a policy.
Understand the Policies: You must study the prospectus/policy and be aware of what is and is not covered. Pre-existing diseases (check the document to see what a pre-existing condition is) are typically excluded from coverage under a Health Insurance policy. In addition, the policy would normally exclude specific disorders from coverage in the first year and enforce a waiting period.
How To Check Health Insurance Policy Details Via Online?
Below-steps will help a policyholder navigate to fetch the details of his/her policy. 
Go to your health insurance provider's official website.
Login to the customer portal. If you are a new customer, you must first register yourself by filling up the necessary details. 
Once you have your customer id and password, you can login to your account without any issues. 
You'll be given access to a dashboard where you can view all of your personal information and the health insurance policy details.
How To Check Health Insurance Policy Details Via Offline?
If you are a policyholder, then you can also check the details of your policy via the offline method. Following are the ways to make it happen. 
You can go to your health insurance company's local branch office and get all the information you need about your policy.
You can also contact your insurer's toll-free customer service line to inquire about the details of your health insurance.
You can also inquire about the details of your policy by checking your policy document.
What Are The Details Mentioned in Health Insurance Policy Documents?
Information may be presented in a variety of formats by different insurers. The following information, however, is included in your health insurance policy document.
Personal Details like name, age, contact number, and residence address.
Policy Number
Duration of your policy period
Intermediary Details (details related to an online purchase, telephonic purchase, etc.)
Details of the Cover
Name and other details of the Nominee
Premium Calculation
Tax Deduction (The policy paper also includes the tax-saving amount under Section 80D of the Income Tax Act)
Signature
Insurer Information (the address and contact information of the insurer