Cover Your Health in 5 mins
Compare Premium.
Buy Now.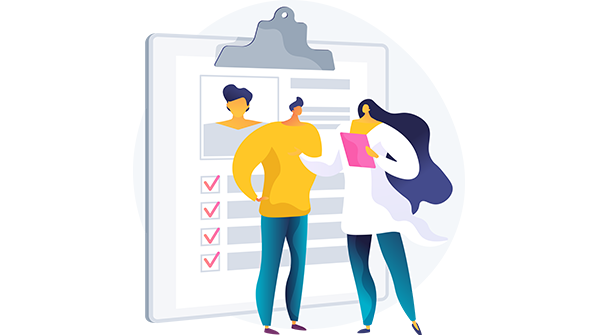 Compare

Individual Health Insurance Plans
ManipalCigna Health Insurance Customer Care
TTK Group and Cigna Corporation have partnered to form Manipal Cigna Health Insurance Company Limited. After receiving its regulatory license in November 2013, it made its debut in the health insurance market in February 2014. TTK Group, the company's Indian conglomerate, is a leader in the health services industry, although Cigna Corporation, based in the United States, is the industry's largest.
Given the range of alternatives you have, choosing a health insurance plan might be difficult. Selecting the proper health insurance strategy is crucial for you, your family, and yourself.
The ManipalCigna Health Insurance Company employs a group of capable customer service representatives who strive to help clients in an emergency. They assist the client with filing a claim, updating insurance information, resolving complaints, renewing the coverage, and identifying network hospitals.
How To Contact ManipalCigna Health Insurance Customer Care?
Customers can contact ManipalCigna Health Insurance customer service by phone, email, or by going to the insurance company's nearest branch.
Parameters
Details
Call

Call our toll-free number

1800-102-4462

(Valid only for calls made from India)

Callers outside India can reach us at

+91 22 4985 4100

Email

For queries

customercare@manipalcigna.com

For policy alterations

mychangerequest@manipalcigna.com

For Senior Citizen Assistance

Seniorcitizensupport@ManipalCigna.com

Mailing Address
ManipalCigna Health Insurance Company Limited 401/402, Raheja Titanium, Western Express Highway, Goregaon (East), Mumbai 400063.
Social Media Handles

Facebook:

https://www.facebook.com/ManipalCignaHealthInsurance/

Twitter:

https://twitter.com/ManipalCigna/

Instagram:

https://www.instagram.com/manipalcigna_healthinsurance/

LinkedIn:

https://www.linkedin.com/company/manipalcigna-health-insurance/

App

For Android:

https://play.google.com/store/apps/details?id=com.manipalcigna

For iOS:

https://apps.apple.com/in/app/mymanipalcignaapp/id6443787650

Website

https://www.manipalcigna.com/
Branches of ManipalCigna Health Insurance
Though there are multiple branches of ManipalCigna, the following table represents some of the popular branches in top cities. If you want to know more about locations, visit https://www.manipalcigna.com/contact-us today!
Branch Location
Branch Address
Delhi
Unit No. 609Aggarwal Cyber Plaza, Netaji Subhash Place, Pitampura
Dehradun
123.01st Floor, Shakumbri Plaza, Anikant Palace, Rajpur Road
Gurgaon
2nd floor, SCO No. 12Sector 14, Gurgaon
Guwahati
ITag Plaza2nd Floor2C, Near Rajiv Bhawan ABC, G S Road, Main Road, Bhangagarh, Guwahati
Gwalior
4.01st Floor, Shiva Arcade, City Center, Gwalior
Hyderabad
2nd Floor GBR TowersH. No.- 13-2-42/1 to 6, Chaitanyapuri, Dilshukh Nagar, Hyderabad
Indore
Unit No. 106Fortune Ambience4/2 South Tukoganj, Dhakanwala Kuaa, besides of Surya Hotel, Indore
Jaipur
Office No. 507-5105th Floor, Landmark Building, Ahimsa Circle, C Scheme, Jaipur
Jalandhar
First Floor, Satnam Complex BMC Chowk, G. T Road, Jalandhar
Jamshedpur
Unit 1B1st floor, Fairdeal Complex, Opp- Ram Mandir, Main Road, Bistupur, Jamshedpur
Jodhpur
1st Floor, Chaudhary Bhawan, Near Sanichar Ji Ka Than, Chopsani Road, Jodhpur
Kanpur
212-213Kan Chambers, Civil Lines, Kanpur
Kolhapur
1667-1669, 2nd floor, White Box Rajarampuri, 11th Lane
Rajarampuri Main Road, Kolhapur
Kolkata
Unit No. 184th Floor, Chowringhee Court55 Chowringhee Road, Kolkata
Lucknow
19 – A Adjacent to Punjab National Bank Vidhan Sabha Marg, behind – Akashvani, Hazrat Ganj, Lucknow
Ludhiana
1st Floor, Sandhu Tower-I Gurdev Nagar, Ferozepur Road, Ludhiana
Mangalore
1st Floor, Abhiman Commercial Complex, PVS Circle, M G Road, Above Kotak Mahindra Bank, Mangalore
Meerut
16.0First Floor, Hari Laxmi Lok, E K Road, Meerut
Mumbai
104, 1st Floor, Orchid Plaza, Datta Park, Near S V Road
Borivali West, Mumbai
Nashik
308.0B-Square Apartments near Shradhha Petrol Pump Yeolekar Mala, College Road, Nashik
Noida
204.02nd Floor, Zygon Square Plot No. 1Block H-1A, Sector 63, Noida
Patiala
First Floor, SCO-134 Choti Baradari, Patiala
Pondicherry
C/o Pulse Bay Coworking Suite No. 35388 Vazhudavur Main Road Shanmugapuram, Pondicherry
How Can ManipalCigna Health Insurance Customer Care Help?
The following are some ways that the ManipalCigna Health Insurance customer service staff can assist a client:
Obtaining health insurance quotes
Health insurance policy renewal
Tracking health insurance claim status
Registering a health insurance claim
Resolving the grievances of the customer
Finding a nearby network hospital