Cover Your Health in 5 mins
Compare Premium.
Buy Now.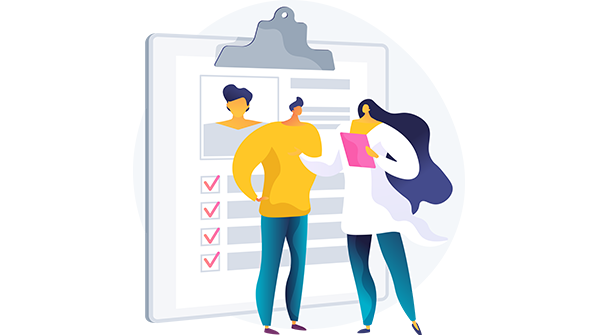 Compare

Individual Health Insurance Plans
ManipalCigna Lifetime Health Plan
Manipalcigna Lifetime Health insurance plan is a comprehensive medical insurance policy that has been designed keeping in mind the needs of the policy-seekers. Even if you want to seek medical coverage abroad, this policy will be there beside you. It is best suited for individuals, families, and for multi-individuals as well. This plan has come up with multiple sum insured options and is so flexible that you can customize the plan as per the changing life stages with optional packages such as Global+ (Global OPD & more), Women+ (specialized package for women), and Health+ (coverage enhancement). Along with the basic covers of a standard health policy, this plan also offers optional benefits and add-on covers to cater to the varied needs of the individuals.
Key Highlights of Manipal Cigna Lifetime Health
Once you have known the basic details of the plan, this is the time when you need to know about the features that have made this plan unique and popular among the customers. Here are the mentions.
Restoration of the sum insured – Under this policy, multiple Restoration is available in a Policy Year in addition to the sum insured opted. For this, the illnesses have to be unrelated. The restored amount will be available for claim towards expenses covered in the country only.
Premium waiver cover – If the proposer is diagnosed with any of the pre-specified critical illnesses, or in case of accidental death, permanent total disability, or permanent partial disability of the propose, the renewal premium will be paid by the company for one policy year, only if the proposer is also insured under the same policy.
Critical illness add-on cover – This cover can be availed of by paying a little extra premium amount. On diagnosis of listed critical illness, a lump sum payment of the sum insured is payable under this benefit.
Cancellation – You can apply for the cancellation of the policy at any point in time. In that case, the premium refund will be on a short period basis. The company does not provide any refund on cancellation for Premium payment mode Monthly, Quarterly, Half – Yearly.
Major illnesses – This plan provides coverage for treatment of up to 27 major illnesses abroad only if the Global Plan is opted for by the policy seeker.
Continuity benefit – This benefit is available on the entire chosen Sum Insured for those with an existing base sum insured (excluding cumulative bonus) of Rs. 10 lakhs and above. This is subject to the terms and conditions of the insurer.
Parameters
Description
Minimum entry age

Child – 91 days

Adult – 18 years

Maximum entry age

Child – 25 years (In a family floater policy)

Adult – 65 years

Cover type
Individual and family floater
Policy period
1, 2, and 3 years
Grace period
15/30 days
Premium payment modes
Single, yearly, half-yearly, quarterly, and monthly
Free-look period
15 days
Relationship covered

Individual Plan: An Individual plan can be bought for self, lawfully wedded spouse, children, parents, siblings, a parent-in-law, grandparents and grandchildren, son-in-law and daughter-in-law,

uncle, aunt, nephew, and niece

Floater Plan: A floater plan can cover self, lawfully wedded spouse, children up to the age of 25 years, parents, and parents in laws. A floater cover can cover a maximum of 2 adults and 3 children under a single policy. Combinations allowed under 2 Adults are Self & Spouse or Father & Mother or Father-in-law & Mother-in-law.

Sum insured options
Rs. 50 lakhs, Rs. 75 lakhs, Rs. 100 lakhs, Rs. 150 lakhs, Rs. 200 lakhs, and Rs. 300 lakhs
Plan types

Indian Plan (Domestic Coverage)

Global Plan (Domestic and global coverage)

Cashless facility
Available
Waiting period

In general – 30 days

For specific ailments – 24 months

For pre-existing diseases – 24 months

Critical illness add-on cover – 90 days (Survival period – 30 days).
Coverage Details of Manipal Cigna Lifetime Health Plan
Look at the following table to have an idea about the benefits of the plan.
Parameters
Descriptions
Indian plan
Global plan
Hospitalization coverage

Hospitalization requires more than 24 hours.
For Sum Insured up to Rs. 200 Lakhs – Covered up to any room except suite or higher category.
For Sum Insured Rs. 300 Lakhs – Covered up to any room including suite category.

Yes
Yes
Day care treatment
All Day Care Treatments, availed in India, covered up to the full Sum Insured.
Yes
Yes
Pre-hospitalization expenses
60 days
Yes
Yes
Post-hospitalization expenses
180 days
Yes
Yes
Inpatient hospitalization for AYUSH treatment, road ambulance cover, donor expenses
Up to full Sum Insured, for treatment availed in India
Yes
Yes
Domiciliary expenses
Up to 10% of Sum Insured, for expenses incurred in India.
Yes
Yes
Adult health check-up

18 years or above
Once in a policy year
In a network health center of the company

Yes
Yes

Robotic and Cyber Knife

Surgery, Modern and Advanced

Treatments, HIV/AIDS, and STD

Cover, Mental Care Cover

Expenses incurred in India up to full Sum Insured
Yes
Yes

Global Hospitalization

for Major Illness

Treatments availed of outside India in some specific areas
More than 24 hours of hospitalization or day care treatment

No
Yes

Global ambulance cover, medical evacuation, medical repatriation, repatriation of mortal remains, Global Robotic and

Cyber Knife Surgery, Global Modern and

Advanced Treatments

The cover is available up to the full Sum Insured.
Treatment received outside India, in some specific areas
Subject to the terms and conditions of the company

No
Yes
Global travel vaccination

Up to sum insured
Once in a policy year for each insured person
Vaccines are prescribed by World Health Organization (WHO) to travel abroad.

No
Yes
Optional packages
Health+
Each benefit is available on an individual basis
Yes
Yes
Air ambulance cover

Within the country
Up to Rs. 10 Lakhs and a maximum of one event per Policy Year.

Medical Devices and

Non-Medical Items

Up to Rs. 2 Lakhs and once in 3 Policy Years

Domestic Second

Opinion

For listed major illnesses only
Once during a Policy Year for one illness and multiple times for different Major Illness/es.

Bariatric Surgery Cover

The waiting period is 2 years
Up to Rs. 5 lakhs
Subject to the terms and conditions of the policy

Convalescence Benefit

Consecutive hospitalization of 10 days or more
Rs. 50,000 will be paid in a lump sum.

Major Illness Hospi Cash

Only for listed major illnesses.
A daily cash benefit of `2,500 is paid.
A maximum of up to 10 days per hospitalization.

Chemotherapy and

Radiotherapy Cash

A Cash benefit of `2,500 is paid for each sitting.
Maximum up to 12 sittings per Policy Year.

Accidental Hospi Cash

A daily cash benefit of Rs. 2,500 is paid.
Maximum up to 10 days per hospitalization.

Domestic Concierge

Services

Assistance services will be offered to the Insured Person for hospitalization in India.
The benefit is available once in a policy year

Tele – Consultations

Medical consultations will be available at the company's network in India through tele/chat mode.

Women+

Available to a female of age 12 years and above.
Each benefit is available on an Individual Basis.
Sum Insured/ limits specified under the Women+ is over and above that of Base Plan.

Yes
Yes

Breast Cancer

Screening

Mammogram test
Once in a Policy Year

Cervical Cancer

Screening

PAP Smear Test
Once in a Policy Year

Cervical Cancer

Vaccination

Cervical cancer vaccination
Per does limit is Rs. 2500

Ovarian Cancer

Screening

Ultrasound and CA-125 test
Once in a policy year

Osteoporosis Screening

DEXA Scan
Once in a policy year

Gynecological

Consultations

15 outpatient gynecological related consultations
Once in a policy year

Psychiatric and

Psychological

Consultations

5 psychiatric consultations and psychotherapy sessions
Once in a policy year

Global+
Only if you opted for the Global Plan, you are eligible for this optional package
No
Yes
Global Hospi Cash

A daily cash benefit of Rs. 25,000 is paid every 24 hours of Hospitalization.
Up to a maximum limit of 15 days
For covered and specified major illnesses only.

Global Convalescence

Benefit

On consecutive Hospitalization for 15 days or more, an amount of Rs. 10 Lakhs is paid as a lump sum.
Once towards each covered Major Illness.

Global Out Patient

Expenses

Up to Rs. 1 lakh.
For floater policies, the cover will be available on a floater basis.

Global Chemotherapy

and Radiotherapy Cash

Rs. 25,000 is paid for each sitting of Chemotherapy / Radiotherapy, conducted in a Day Care Treatment.
Up to a maximum limit of 12 sittings per policy year.

Travel Expenses Benefit

Worldwide – Rs. 5 lakhs

Worldwide excluding USA and Canada – Rs. 3 lakhs

Global Second Opinion

Once during the lifetime of the insured person
Only for major illnesses.
Available only from the company's Network of Medical Practitioners outside India.
Exclusions of Manipalcigna Lifetime Health
Understanding of a plan remains incomplete if you do not know the items or situations for which the plan does not provide coverage. So, here are the exclusions of this policy.
Any kind of investigation or evaluation expenses is not borne by the policy.
Rest cure, rehabilitation, and respite care are not covered.
Any expenses related to obesity or weight control, fertility, or sterility will fall under the category of exclusions.
If any expenses arise due to gender treatment, plastic surgery, cosmetic surgery, or anything that sort of, the policy will not take care of the expenses.
If you take part in any hazardous activity or adventurous sports like paragliding, scuba diving, river rafting, etc. you will not be covered by the policy.
Expenses arising out of the treatments related to the consumption of alcohol, drug, or any other intoxicating substances, the policy will not cover.
Treatments received in health hydros, nature cure clinics, spas or similar establishments will be excluded as well.
Dietary supplements and substances that can be purchased without a prescription, including but not limited to Vitamins, minerals, and organic substances will not be covered.
Unproven treatments, refractive errors, breach of law, and excluded providers will not be taken care of.
Calculate Premium for Manipalcigna Lifetime Health
You can easily calculate the premium value for this policy by following the below easy steps.
Go to the official website of Manipalcigna Health Insurance.
On the top of the homepage, there will be the Products tab. Click on that.
Among the multiple options, choose the Lifetime Health option. Select that.
On the landing page, there will the Quick Quote option, if you scroll down the page a little.
After that, you need to fill the blanks with required details such as the number of members to secure, date of birth, gender, contact details, etc.
On the next page, you need to enter policy related details such as sum insured, policy tenure, optional cover, etc.
Once you are done putting all the required credentials, click on the Calculate option.
The premium amount for the given data will be displayed before you including the premium break-up.
If satisfied, you can also purchase the policy from the same page by clicking on the Buy Now option.
For better clarity and understanding, here is an example.
Suppose, Mr. Basu, a 36-years old Kolkata-based businessman, wants to buy Manipalcigna Lifetime Health – Indian Plan for his family (spouse and daughter). Now let us find out how much premium amount he has to pay for this policy for the given data.
Parameters
Details
Number of Members

3

Adults – 2

Child – 1

Age of the members

Mr. Basu – 36 years

Mrs. Basu – 34 years

Child – 3 years

Premium payment frequency
Single
Portability
No
Plan type
Family floater
All sum insured individuals are Indian
Yes
Sum insured
Rs. 75 lakhs
Policy period
3 years
Optional cover
Women+
Premium amount (Indian Plan)
Rs. 92,032.92 (Including taxes)
Premium break-up

Base Premium – Rs. 68,088.00

Add-on – Rs. 18,572.00

Final Amount Inclusive of Taxes – Rs. 92,032.92
Frequently Asked Questions