Cover Your Health in 5 mins
Compare Premium.
Buy Now.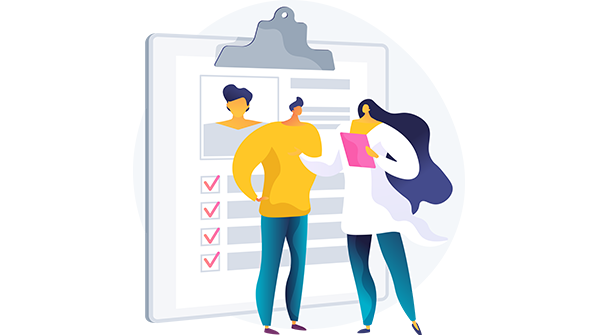 Compare

Individual Health Insurance Plans
ManipalCigna ProHealth Prime Plan
ManipalCigna ProHealth Prime was created to address the needs and issues faced by the average citizen in the field of health insurance. It is a comprehensive health insurance program that provides coverage to both individuals and families for hospitalization, ambulance services, in-home care, outpatient care, and much more. 
The plan comes with three variants, namely ProHealth Prime Protect, ProHealth Prime Advantage, and ProHealth Prime Active. It also comes with several value-added covers as well as optional packages, which helps the policyholder to enhance its coverage. Let's dive deeper into the intricacies of the plan!
Eligibility Of Manipal Cigna Prohealth Prime Plan
Entry Age

For Adults: 18 Years To No Limit

For Children: 91 Days To 25 Years

Policy Term
1/2/3 Years
Sum Insured Options (In Rs.)

3/4/5/7.5/10/12.5/15/20/25/30/40/

50/100 Lacs

Policy Type
Individual/Multi-Individual/Family Floater Options
Premium Payment Options
Single/Half-Yearly/Quarterly/Monthly
Renewability
Lifelong
Unique Attributes Of ManipalCigna Prohealth Prime 
Let's now focus on what the plan covers!
Parameters
ProHealth Prime Protect
ProHealth Prime Advantage
ProHealth Prime Active
Pre-Hospitalization
60 Days; Up To SI
60 Days; Up To SI
30 Days; Up To SI
Post-Hospitalization
180 Days; Up To SI
180 Days; Up To SI
60 Days; Up To SI
Room Accommodation

Single Private AC Room

ICU: Up To SI

Single Private AC Room

ICU: Up To SI

SI = Rs. 3Lacs: 1% Of Base SI
SI >= Rs.5Lacs: Single Private AC Room

ICU: Up to SI

Air Ambulance Cover
Up To SI, Subject To A Maximum Of Rs. 10 Lacs
Up To SI, Subject To A Maximum Of Rs. 10 Lacs
Not Applicable
Bariatric Surgery Cover
Up To SI, Subject To A Maximum Of Rs. 5 Lacs
Up To SI, Subject To A Maximum Of Rs. 5 Lacs
Not Applicable
Modern & Advanced Treatments

For Sum Insured < Rs. 5 Lacs: 50% Of Sum Insured

For Sum Insured >= 5 Lacs: Up To Sum Insured

Daycare Treatment
Up To SI
Domiciliary Hospitalization
10% Of SI
Road Ambulance
Up To SI
Donor Expenses
Up To SI
AYUSH Treatment
Up To SI
Restoration Of Sum Insured
Unlimited Times For Related/Unrelated Illnesses
Daily Cash For Shared Accommodation

For Sum Insured Up To Rs. 10 Lacs: Rs. 800 Per Day Up To Maximum Of Rs. 5,600.

For Sum Insured > Rs. 10 Lacs: Rs. 1,000 Per Day Up To Maximum Of Rs. 7,000.
Key Benefits Of Manipal Cigna Prohealth Prime
Take a look at some of the attractive benefits of the plan:
The plan offers unrestricted restoration of the sum insured, even for related illnesses, and a guaranteed cumulative bonus of up to 200 percent of the Sum Insured that accrues regardless of claims. The company guarantees a cumulative bonus that increases by 25% of the covered amount annually. 
The bonus will remain with you for the rest of your life as long as you keep renewing your plan; it won't be lowered if you make a claim in the future or not. Additionally, thanks to the "Unlimited Restoration of the Sum Insured" feature, you will never run out of coverage for any kind of claim, connected or not.
The patient may suffer greatly as a result of the non-medical costs that are typically not reimbursed. Your fears about these costs are allayed by ProHealth Prime, which pays you 100% of the claim amount without making any adjustments for non-medical fees.
Additionally, the plan covers OPD fees to protect you from the costs you pay for physicians' visits and consultations, diagnostic procedures, and pharmaceutical needs, which can add up to a lot. You can also choose to be admitted in a private room or even a suite without any concerns. 
Additionally, you have the choice of stopping your domestic insurance for up to 30 days per year. You might be wondering why someone would ever want to turn off their cover. When they travel abroad, where their insurance is invalid, they would want to do that.
Even when the insurance does give coverage in such circumstances, you must still pay the standard rate. However, not any longer with ManipalCigna. The premium amount may be saved for a maximum of 30 days.
If the policyholder is diagnosed with any of the listed critical illnesses or dies in an accident, the plan will waive off the renewal premium for one year. This will minimize the financial burden that may fall on your family after such an incident.
Discount From Network Providers
The plan also offers discounts on pharmacy, diagnostics, and health supplements offered through the network providers of the company. This savings on healthcare will follow wherever you go. 
All the insured adults will be eligible for annual health checkups under the plan. This is applicable from 1st year onwards and primarily aims to take the utmost care of the insured's health both in illness and wellness.
The plan enables you to earn appealing prizes for completing the predetermined number of wellness steps in a day, up to 20% of your base premium. You can use these reward points to get your renewal premium discounted.
Maternity Cover & IVF/IUI Treatments
Prenatal issues are also resolved by ManipalCigna ProHealth Prime. The plan's maternity limit covers complications associated with pregnancy as well as any linked events. Additionally, IVF and IUI are covered up to Rs. 2.5 lakhs over and above the maternity limit.
Disease-Specific Coverage
For those who currently have diabetes, hypertension, dyslipidemia, asthma, or obesity and are primarily uninsured, ManipalCigna ProHealth Prime offers customized coverage. Additionally, they are free from lengthy waiting periods because the coverage begins on the 91st day.
Optional Packages Under Manipalcigna Prohealth Prime
The plan offers the following as optional covers to the policyholder:
Plan Option
Covers
Enhance Plus

Maternity, New Born & One Year Vaccination Expense
New Born Expenses
Room Accommodation
Health Maintenance Benefit

Assure

Room Accommodation Limit
Disease-Specific Sub-Limit
Modern & Advanced Treatments

Enhance

Maternity, New Born & One Year Vaccination Expense
New Born Expenses
Room Accommodation

Freedom

Room Accommodation
Worldwide Emergency Hospitalization With Outpatient Cover
What's Not Covered Under Manipalcigna Prohealth Prime Plan?
The plan excludes the following coverages:
Hazardous or adventurous sports
Foreign invasion or civil war
Contamination from nuclear fuel or radiation
Premium Calculation Of Manipalcigna Prohealth Prime
Before you purchase the Manipal Cigna Prohealth Prime plan, it is important to have an estimate of the premium amount you need to pay. Therefore, we have illustrated premium amounts with respect to different ages, gender, and various other criteria.
| | | | | | |
| --- | --- | --- | --- | --- | --- |
| Name | Age | Gender | Sum Insured | Policy Duration | Premium Amount |
| Avantika Mishra | 29 Years | Female | Rs. 7.5 Lakhs | 1 Year | Rs. 10,210 |
| Rohit Roy | 27 Years | Male | Rs. 10 Lakhs | 2 Years | Rs. 20,188 |
| Dimple Singh | 36 Years | Female | Rs. 50 Lakhs | 3 Years | Rs. 34,826 |
| Vicky Singh | 49 Years | Male | Rs. 75 Lakhs | 2 Years | Rs. 39,523 |
How To Claim For Manipalcigna Prohealth Prime Plan?
The company follows the below-mentioned claim processes:
CASHLESS CLAIM PROCESS:
Claim Intimation: Firstly, you need to inform the TPA desk about the hospitalization. For planned hospitalization, report to the hospital TPA desk 48 hours before hospitalization; and for emergency hospitalization, report to the hospital TPA desk within 24 hours of hospitalization.
Submission Of Pre-Authorization Forms & Medical Records: Now your hospital TPA will submit the pre-authorization form and medical records to your insurance company.
Submission Of Necessary Documents: Various relevant documents, such as discharge summary and final bill, need to be submitted to the hospital TPA, who will then share them with the insurance company.
Claim Settlement: Once the insurance company verifies every detail and document, it gives final approval to the claim amount.
REIMBURSEMENT PROCESS:
Downloading Claim Form: You can download the claim form from the company's website and prepare all the original documents mentioned in the claim form.
Submission Of Documents: Now submit all the relevant documents to the nearby branch office of ManipalCigna for the claim process.
Claim Settlement: Once your documents are verified by the company, the reimbursement amount will be transferred to your registered bank account directly.
Frequently Asked Questions