Cover Your Health in 5 mins
Compare Premium.
Buy Now.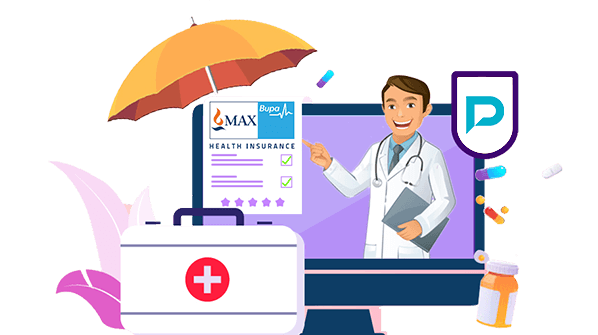 Compare

Individual Health Insurance Plans
The financial and mental toll of sudden critical illnesses can be devastating. In such cases, a critical illness policy like Niva Bupa Criticare relieves the financial load, allowing the policyholder to focus on his/her recovery rather than the cost of care.
The plan's primary aim is to provide financial support if the policyholder is diagnosed with any of the listed 20 critical illnesses. The plan is available as an individual health insurance or family floater and can assist the policyholders in managing their healthcare bills while being financially stable.
Parameters
Details
Minimum Entry Age
18 Years
Maximum Entry Age
65 Years
Policy Term
1/2/3 Years
Sum Insured Options
Rs. 3/5/7.5/10/15/20/25/30/35/40/45/50/60/75/100/125/150/175/200/225/250/275/300 Lakhs
Coverage Types

Individual Basis
Family Floater Basis

Coverage Allocation

Individual Basis: 100% Of Sum Insured
Family Floater Basis:

Self (Primary Insured): 100% Of Sum Insured
Spouse: 100% Of Sum Insured
Why Should One Choose Niva Bupa Criticare Plan?
Niva Bupa Criticare Plan comes with a set of unique features and benefits that are enough to make it one of the best critical illness plans in India. Here are some of them:
Long-Term Discounts: The policy allows its policyholders to avail long term tenure discounts. One can secure his/her policy for 2 or 3 years and unlock significant savings on the premium amounts for the 2nd and 3rd years.
2 Benefit Options: The plan offers two benefit options to its policyholders. They are as follows:
Option 1 (Lumpsum Payment): This is an option to receive a lump sum payout on the covered amount. This indicates that the insured will get the full total insured amount at the time of critical illness claims.
Option 2 (Lumpsum + Staggered Payout): Under this option, a lump sum payment would be provided if a claim was filed due to the diagnosis of a serious illness while the policy was in effect. In addition, the recipient will receive 10% of the insured amount every year following the date of a lump sum payment for a total of five years.
Tax Benefits: Section 80D of the Income Tax Act provides or allows the plan holder to deduct his/her health insurance premiums under this critical illness plan. The deduction amount is limited to Rs. 25,000 for self and Rs. 50,000 for dependents such as spouses, children, or parents. One can easily take advantage of these tax benefits to preserve their health and increase their savings.
Vast Coverage: When the policyholder is diagnosed with a listed catastrophic illness, the plan provides complete coverage and support to ensure that his/her health and financial requirements are met. The policyholders are protected against a list of 20 critical illnesses with Niva Bupa CritiCare, including cancer, heart attacks, strokes, organ transplants, heart valve repairs, kidney failure, and the long-term impacts of diseases such as multiple sclerosis and muscular dystrophy.
Lifelong Renewability: The plan also offers the feature of lifelong renewability. This means that once a person purchases the plan, he/she is going to be the customer for his/her lifetime.
Direct Claim Settlement: One can say goodbye to the inconvenient intermediates while raising a claim against the plan! The customer care staff of the company will process the claims seamlessly with Direct Claim Settlement, delivering a hassle-free experience.
Free Look Period: With the plan's generous free look period, the policyholder can have peace of mind. One has up to 15 days after purchasing the policy to reassess it and, if necessary, cancel it with a full refund.
HospiCash: With the 'HospiCash' features of the plan, the policyholder can ease his/her financial load as his/her family gets a daily hospital cash allowance.
Accident Care: The plan also protects the policyholder and his/her family members from the uncertainty of accidents.
Sample Premium Illustration Of Niva Bupa Criticare Plan
Knowing the right amount of premium for the Niva Bupa Criticare Plan is very essential for financial planning. Therefore, we have calculated premium amounts for the plan in contexts of different parameters.
| | | | | | |
| --- | --- | --- | --- | --- | --- |
| Age Of Insured (In Years) | Critical Illness Cover | Accident Care Cover | Annual Income | Policy Tenure | Payable Premium |
| 30 Years | Rs. 5 Lakhs | No | Rs. 1 Lakh | 1 Year | Rs. 1,184 |
| 53 Years | Rs. 7.5 Lakhs | Yes (Rs. 5 Lakhs) | Rs. 2 Lakhs | 2 Years | Rs. 27,747 |
| 36 Years | Rs. 10 Lakhs | No | Rs. 4 Lakhs | 3 Years | Rs. 13,498 |
| 62 Years | Rs. 15 Lakhs | Yes (Rs. 5 Lakhs) | Rs. 10 Lakhs | 1 Year | Rs. 66,479 |
Inclusions Of Niva Bupa Criticare Plan
Critical Illnesses Covered:
1. Cancer of specified severity
2. Open chest CABG
3. First heart attack of specified severity
4. Open heart replacement or repair of heart valves
5. Stroke resulting in permanent symptoms
6. Permanent paralysis of limbs
7. Coma of specified severity
8. Kidney failure requiring regular dialysis
9. Major organ/bone marrow transplant
10. Motor neurone disease with permanent symptoms
11. Multiple sclerosis with persisting symptoms
12. End stage liver disease
13. End-stage lung disease
14. Major burns
15. Loss of speech
16. Deafness
17. Aplastic anaemia
18. Bacterial meningitis
19. Fulminant viral hepatitis
20. Muscular dystrophy
Optional Coverage Benefits
Status
Accident Hospitalisation Limit
Upto 2% Of AccidentCare Sum Insured
Surgical Operations
Covered Up To The Accident Hospitalization Limit.
Nursing Care, Drugs, & Surgical Dressing
Medical Practitioner's / Surgeon's Fee
Room Rent
Operation Theatre Charges
Anaesthetics Fee, X-Ray Exams, Or Treatment Including CT Scan
Diagnostic Procedures & Therapies
Prosthetic Implants
Emergency Ambulance
Limited To Rs. 2000 Per Claim
Physiotherapy
Limited To 10% Of Accidental Hospitalization Limit
What's Not Included Under Niva Bupa Criticare Plan?
The following conditions and expenses are not covered by the plan?
Acquired Immune Deficiency Syndrome (AIDS)
Attempted suicide or self-inflicted injuries while sane or insane
Drug/narcotic/alcohol abuse
Failure to seek or follow medical advice
War (whether war is declared or not), invasion, an act of a foreign enemy, etc.
Taking part in any naval, military, or air force operation during peacetime
Participation in aviation/marine activities
Taking part in professional/adventure sports or any hazardous pursuits
Participation in a criminal or a breach of law with criminal intent
Buying Process Of Niva Bupa Criticare Plan
To purchase the plan, one can follow the below-mentioned steps:
Go to the home page of Niva Bupa Health Insurance.
Scroll down to the last and select "Critical Illness Insurance Plans" under the "Insurance Plans" section.
The next page will display some information about the plan. Read it thoroughly. After that, enter your name in the "Get Quick Quote" tab and press "Next".
Enter your phone number and then click "Next".
Now enter your email and then press "Next".
Select your city and press "Next".
Enter your age and click "Next".
Choose the sum assured and select 'ACCIDENT CARE COVER' if you want. Then press "Next".
Enter your employment information and then continue to the next step.
Now enter your gross annual income and press "Get Your Quote".
The premium details will be shown on the screen. Press "CONTINUE" and then purchase the plan using any of the listed payment methods.
Once the payment is done, the policy details will be sent to the policyholder at his registered mail address and phone number.
Claim Process Of Niva Bupa Criticare Plan
One can file two types of claims under the policy. They are discussed below:
CASHLESS CLAIM:
Get admission to any hospital in the Niva Bupa network. The company's website has a list of network hospitals that you can view.
Present your Niva Bupa Health Card and provide identifying documentation to the hospital.
The network hospital will then send the pre-authorization request form to the company after verifying your identity.
The insurance company will examine your request, confirm it, and send a copy to the network hospital via fax or email, as well as to you by text or email.
After all requirements are completed, the company will settle the claim directly with the hospital.
REIMBURSEMENT CLAIM:
Within 48 hours of your hospitalization, let Niva Bupa know if you were admitted to a non-network hospital. Inform them within 24 hours of hospitalization in emergency situations.
Pay all the bills as for now you are responsible for covering the hospital's treatment costs.
Gather all the required paperwork from the hospital, including invoices, reports, and discharge certificates, before you leave.
Send Niva Bupa the completed claim form (found on the company's website) and all other paperwork.
If your claim is accepted, the company will analyze the supporting documentation and reimburse the amount to your registered bank address.
Documents Required
Here are the major documents that are typically needed for the claim process of the plan:
Duly filled and signed claim form
Original discharge summary
Original copy of final hospital bills
Investigation reports or consultation notes derived from sources outside the hospital before hospitalization.
Notes from the initial appointment and all pertinent medical documents since the onset of symptoms
Renewal Process Of Niva Bupa Criticare Plan
To easily renew the insurance, simply follow the instructions below:
Go to the company's website and select the 'Renew' link.
Once you've typed in your 14-digit policy number, click "Renew Now".
The renewal premium amount will be displayed. Pay it with any of the listed payment methods.
Once the payment is done, your policy will be renewed successfully and the details will be sent to your registered mail address and phone number.
Frequently Asked Questions
According to each individual, a pre-medical examination may not be necessary. However, it is usually advised to get a pre-medical checkup so that you do not encounter any problems while filing claims.
Yes. The waiting periods under the plan are as follows:
Pre-existing diseases: 4 years
Initial waiting period: 90 days