Cover Your Health in 5 mins
Compare Premium.
Buy Now.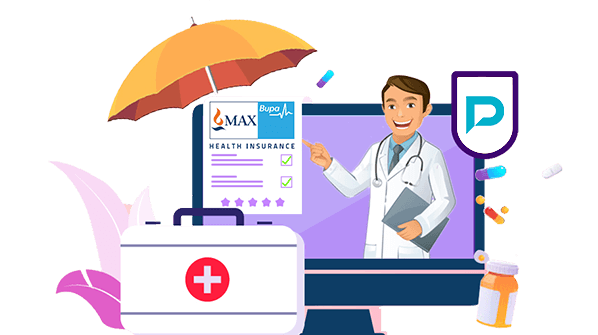 Compare

Individual Health Insurance Plans
Niva Bupa Health Premia Plan
Niva Bupa Health Premia plan is a comprehensive health insurance plan that offers ultimate coverage for you as well as your family members as per your lifestyle and needs. The policy is available in three variants: Silver, Gold, and Platinum, and it can be purchased as an individual or family floater, according to your needs. Aside from the basic coverage, the insurance includes a number of optional coverage benefits that you can select based on your requirements by paying an additional premium at the time of policy purchase.
| | |
| --- | --- |
| Sum Insured Options | Up To Rs. 3 Crores |
| Network Hospitals | 7600+ |
| Policy Tenure | 1/2/3 Years |
| Renewability | Lifelong |
| Number Of Family Members Covered | Up To 19 Family Members Under 'Family First' Variant |
What Makes Niva Bupa Health Premia Different From Others?
The Health Premia plan from Niva Bupa offers numerous benefits and coverage options to the policyholder. But the major thing that pops into the head of the insured person is the key features of the Niva Bupa Health Premia plan that make it different from other plans.
Let's take a look at them one by one:
Enhanced Geographical Cover
By adding this add-on cover to your Niva Bupa Health Premia plan, you can easily obtain international coverage as well. If you require treatment outside the demographical location of India, you can enjoy healthcare coverage without any worry.
Maternity & New-Born Coverage
The plan also offers maternity and newborn coverage without any requirement of additional premium from day 1 till the end of the policy year. Your baby easily gets covered under a newborn baby benefit from the start.
The Niva Bupa Health Premia plan offers three different variants of the plan according to the sum insured options. The three variants are namely, Silver, Gold, and Platinum. The Silver variant offers sum insured options from Rs. 5 lakhs to Rs. 7.5 lakhs, Gold offers options from Rs. 10 lakhs to Rs. 50 lakhs, and Platinum offers options from Rs. 1 crore to Rs. 3 crores.
You can avail re-fill benefit under the plan when your increased sum insured and base sum insured get exhausted during the policy year. For a subsequent claim in the same year, you are entitled to an extra sum insured equal to the base sum insured. This benefit is available for both similar and dissimilar illnesses.
In case you feel that Niva Bupa Health Premia plan is not right for you or it does not suit your needs, you have the option of discontinuing the plan. You will be provided 15 days within which you can easily cancel the policy.
If the policyholder or the insured person passes away due to some circumstances or is diagnosed with any of the listed illnesses, the plan will give a free extension of 1 year.
Any insured person can get a health checkup for diagnostic tests starting on the first day (including children). You can get a health exam on a cashless basis with the service provider of the company. You can select tests up to a sub-limit based on the plan you've chosen.
Regardless of your claim history, the plan will provide an increase of 10% of the exhausting base sum insured every year. This is subject to a maximum of 100% of the base sum insured.
Healthcare expenses vary across different cities in India. The plan provides zonal coverage to the policyholder including Zone 1 and Zone 2. If you require a flexible treatment option available anywhere in India, you should go for Zone 1 option. However, if your work across metro cities, then Zone 2 will provide coverage for treatment costs in Delhi-NCR, Mumbai, Gujarat, Kolkata, and Thane. There are also other pricing options available under the plan, which you can access through the company's website. 
If you pay for a 2-year policy term, you will get a 7.5% discount on the premium of the second policy year. If you pay for a 3-year policy term, you will get an additional discount of 15% on the premium of the third policy year.
Specifications Of Niva Bupa Health Premia Plan
Parameters
Silver
Gold
Platinum
Maternity Benefit
Rs. 60,000
Rs. 1,00,000
Rs. 2,00,000
Maturity Benefit

For 5 Lakhs: Up To Rs. 40,000

For 7.5 Lakhs: Up To Rs. 60,000

For 20 Lakhs: Up To Rs. 80,000

For 30 Lakhs: Up To Rs. 1 Lakh

For 50 Lakhs: Up To Rs. 1 Lakh

Up To Rs. 2 Lakh Worldwide
Hospital Cash
Rs. 3000 Per Day
Rs. 5000 Per Day
Rs. 7500 Per Day
In-Patient Care
Covered Up To Sum Insured
Pre-Hospitalization Expenses
For 90 Days
Post-Hospitalization Expenses
For 180 Days
Daycare Treatment
Covered Up To Sum Insured
Domiciliary Hospitalization
Covered Up To Sum Insured
Alternative Treatment
Covered Up To Sum Insured
Live Organ Donor Transplant
Covered Up To Sum Insured
Newborn Baby Cover
Covered Till The End Of Policy Year
Emergency Ambulance
Covered Up To Rs. 50,000
Room Rent
Covered Up To Sum Insured
What's Not Included Under Niva Bupa Health Premia Plan?
The following things are excluded under the plan:
Treatment expenses occurring out of participation in hazardous activities
Incidental, inconsistent, or irrelevant diagnostic procedures
Non-medical expenses
Expenses due to unproven treatments
Sexually transmitted infections and diseases. 
Expenses related to obesity and weight control treatments
Suicide or self-inflicted injury
Treatment expenses resulting directly or indirectly due to war or war-like situations
Cosmetic or plastic surgeries
External congenital anomaly
Treatments related to sterility and infertility
Premium Calculation Of Niva Bupa Health Premia Plan
Before buying Niva Bupa Health Premia plan, it is important for you to be cognizant of the amount of premium you need to pay for the plan. Therefore, we have calculated the premium amounts of the plan with respect to the different sum insured options.
Name
Age (In Years)
Gender
Sum Insured
Premium Amount
 
 
 
 
Silver
Gold
Platinum
Rakesh Gupta
31
Male
Rs. 1 Crore
Rs. 12,372
Rs. 16,557
Rs. 52,648
Akansha Aggarwal
41
Female
Rs. 2 Crores
Rs. 18,357
Rs. 23, 985
Rs. 68,708
Anuj Jain
50
Male
Rs. 50 Lakhs
Rs. 27,750
Rs. 35,708
Rs. 93,994
Ishita Jain
61
Female
Rs. 3 Crores
Rs. 46,216
Rs. 59,447
Rs. 1,49,206
Frequently Asked Questions