Cover Your Health in 5 mins
Compare Premium.
Buy Now.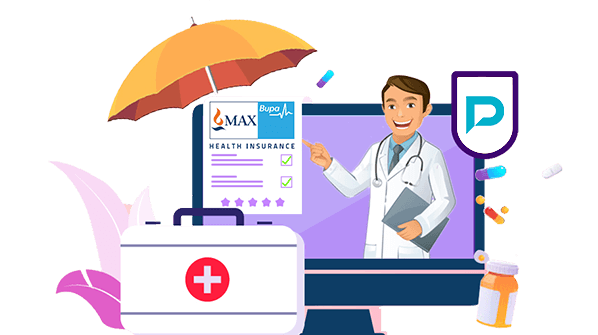 Compare

Individual Health Insurance Plans
Niva Bupa Health Pulse Plan
Niva Bupa Health Pulse plan is a budget-friendly health insurance plan that is specifically designed to protect your as well as your family's health with the help of personalized benefits and great values. The policy comes in 'Individual' and 'Family' floaters, each having two variants of the 'Classic' and 'Enhanced' plan. Aside from the coverage benefits, you can take advantage of a number of other advantages with this policy, including lifetime renewability.
Entry Age
18 To 65 Years
Type
Individual & Family Health Insurance
Sum Insured

For Classic: Rs. 3 Lakhs To Rs. 10 Lakhs

For Enhanced: Rs. 3 Lakhs To Rs. 25 Lakhs

Health Check-Up
Starts From 2nd Year Of The Policy
Policy Term
1 Or 2 Years
Renewability
Lifelong
Major Features Of Niva Bupa Health Pulse Plan
Following are some of the key features of the Niva Bupa Health Pulse plan:
By paying a small additional premium at the time of policy acquisition, you can receive an enhanced re-fill benefit of 150 percent of the base sum insured. This can be quite beneficial to the insured, especially in the event of a long-term illness.
This add-on provides you with a No Claim Bonus of 20% of the expiring base sum insured at the time of renewal, up to a maximum of 200% of the base sum insured. In this manner, you can earn up to a 20% No Claim Bonus with the help of this plan.
The plan allows the policyholder to choose between various optional benefits, such as critical illness cover, personal accident cover, e-consultation, etc. This helps the policyholder to boost his/her health cover with the flexibility to choose between various benefits. 
In case your sum insured is Rs. 5 lakhs and above, the plan provides coverage for the single private room. Simply said, if the entire claim amount is up to the stated sum insured, you can receive care, including ICU if necessary, in any hospital room.
In case you are dissatisfied with the terms and conditions of the Niva Bupa Health Pulse plan, you can cancel it within 15 days of the date of inception of the policy. The company will provide a full refund upon cancellation within the free look period.
Under Section 80 D of the Income Tax Act, 1961, you can save taxes on the premium paid for the Niva Bupa Health Pulse plan. Every taxpayer can deduct Rs. 15,000 from their taxable income each year for premiums for themselves, their spouses, and their dependent children. This amount is Rs. 20,000 for senior citizens. This will assist you in saving a significant amount of money, which you can use for other important things.
Niva Bupa Health Pulse Plan In Details
Category
Status
In-Patient Treatment
Covered Up To SI
Operation Theatre Charges
Covered Up To SI
Pre-Hospitalization Expenses
30 Days
Post-Hospitalization Expenses
60 Days
Daycare Treatment
Covered Up To SI
Domiciliary Treatment
Covered Up To SI
Alternative Treatment
Covered Up To SI
Refill Benefit
Up To 100% Of Base SI
Emergency Ambulance

For Classic: Up To Rs. 1500 Per Hospitalization

For Enhanced: Up To Rs. 2000 Per Hospitalization

Critical Illness Cover
Up To Rs. 10 Lakhs
Hospital Cash

For Base Sum Insured Of Rs. 5 Lakhs & Below: Rs. 1000 Per Day

For Base Sum Insured Greater Than Rs. 5 Lakhs: Rs. 2000 Per Day
Niva Bupa Health Pulse Policy Exclusion
The following things are not covered under the Niva Bupa Health Pulse plan:
Hazardous activities
Maintenance of artificial life
Ancillary hospital charges
Circumcision
Convalescence & rehabilitation
External congenital anomaly
Disaster and conflict
Oral/dental treatment
Cosmetic and plastic surgery
Hormone replacement
Unproven or experimental treatment
Optical and eyesight treatments
Obesity and weight control treatments
Maternity expenses and reproductive medicines
Sleep disorders
Sexually transmitted diseases and infection
Addictive disorders
Treatment obtained outside India
Premium Calculation Of Niva Bupa Health Pulse
Before buying Niva Bupa Health Pulse plan, you must be aware of how much premium amount you need to pay to the insurance company. Therefore, we have calculated premium amounts for various sum insured options.
Name
Age (In Years)
Gender
Sum Insured
Premium Amount
 
 
 
 
Classic
Enhanced
Avantika Kumari
28
Female
Rs. 3 Lakhs
Rs. 4,906
Rs. 6,359
Manoj Sharma
31
Male
Rs. 4 Lakhs
Rs. 5,460
Rs. 7,078
Shikha Dubey
41
Female
Rs. 5 Lakhs
Rs. 8,487
Rs. 11,014
Saurabh Chaudhary
51
Male
Rs. 10 Lakhs
Rs. 20, 230
Rs. 25, 953
Frequently Asked Questions