Cover Your Health in 5 mins
Compare Premium.
Buy Now.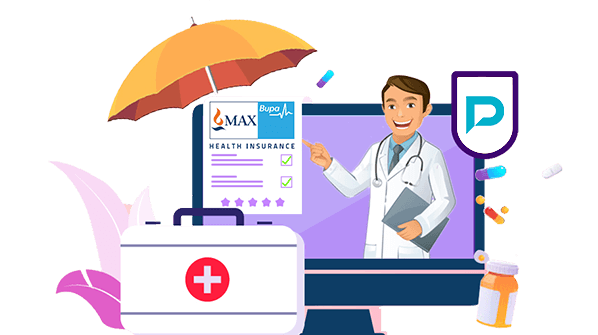 Compare

Individual Health Insurance Plans
Niva Bupa (Earlier Max Bupa) Health Insurance Policy Download
After purchasing the Niva Bupa Health Insurance (formerly known as Max Bupa Health Insurance) policy online, the Niva Bupa Health Insurance policy document is accessible for download. The entire process of downloading the health insurance policy document is quite easy and simple. 
Although it's crucial for a policyholder to be familiar with the insurance policy, it's not always possible for him to know all the specifics of his coverages, thus having the soft copy on hand during an emergency case is useful. This post will provide information regarding how to download the Niva Bupa Health Insurance policy document from the official website of the company.
Major Details Of Niva Bupa Health Insurance Policy Document
To make sure that the policyholders have the necessary coverage and are prepared for any eventualities, it is crucial for them to carefully read and comprehend the information supplied in the insurance policy document. Documents for Niva Bupa's health insurance policy normally provide a number of crucial information about the insurance plan. Some of the important information that may be found in them includes the following:
Inclusions and exclusions
Renewal terms and conditions
Cancellation terms and conditions
Terms and conditions of the claim procedure
How To Download Niva Bupa Health Insurance Policy Document?
In case the customer wishes to download his/her policy document from Niva Bupa General Insurance, he/she can follow the below-mentioned steps:
Go to the official website of the company.
Scroll down to the last and click on "Health Link Portal" under the "Login" section.
A new page will be displayed on the screen. Enter the policy number, and password, fill in the captcha code, and then press "Login".
Once the policyholder logs in to his account, he will be able to see a list of policies purchased by him. Now he needs to select the policy for which he wants to download the policy document.
After carefully selecting the policy, he can now download the policy document and save it on his device.
Frequently Asked Questions