Cover Your Health in 5 mins
Compare Premium.
Buy Now.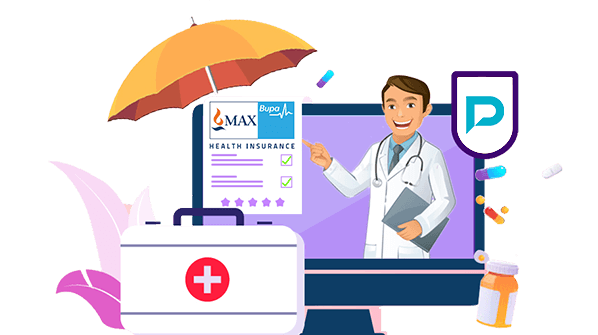 Compare

Individual Health Insurance Plans
With a promise of a 30 minutes cashless claim facility, Niva Bupa Health Insurance has come up with a ReAssure plan that offers unlimited reinstatement of the sum insured for any medical emergency, and with this policy, you can also start your health check-up from day one. Apart from the standard benefits and facilities of a health insurance policy, this plan provides its customers with multiple discounts, and also booster benefits. Once you have purchased this plan, you have totally protected yourself and your family from different types of health hazards and risks. To know more about this plan, keep an eye on the following content.
| | |
| --- | --- |
| Parameters  | Criteria |
| Family combination applicable | Up to 6 members |
| Plan type | Individual and family floater |
| Base sum insured | Rs. 3 lakhs, Rs. 4 lakhs, Rs. 5 lakhs, Rs. 7.5 lakhs, Rs. 10 lakhs, Rs. 12.5 lakhs, Rs. 15 lakhs, Rs. 20 lakhs, Rs. 25 lakhs, Rs. 50 lakhs, Rs. 75 lakhs, Rs. 1 crore |
| Renewal | Lifelong renewability |
| Cashless facility | Available |
| Waiting period | General – 30 days For pre-existing diseases – 3 years Personal Waiting Period for specified conditions – 2 years |
| Policy period | 1, 2, and 3 years |
| Free look period | Generally, 15 days. 30 days for certain cases. |
Benefits of Niva Bupa Reassure Family Floater Policy
This plan has presented a sack full of benefits. Have a look at the following table to get a detailed idea about it.
Parameters
Key highlights
Inpatient care (without any room caping), home care treatment, day care treatment, domiciliary hospitalization, alternative (AYUSH) treatments, ICU charges, and living organ donor transplant
Up to sum insured
Pre-hospitalization expenses
60 days, up to the sum insured
Post – hospitalization expenses
180 days, up to the sum insured
ReAssure Benefit
Unlimited reinstatement of sum insured for any illness or anyone insured. This benefit is available for a single claim and is subject to payable up to the base sum insured.
Booster benefit
Increase of 50% of base sum insured in a policy year for a claim free year only. Subject to a maximum limit of 100%.
Health check-up

Starts from day 1 for predefined lists of tests. Up to Rs. 500 for every Rs. 1 lakh sum insured.

Individual policy – Maximum Rs. 5000 per insured

Family floater policy – Maximum Rs. 10,000 per policy.

Modern treatments
Up to sum insured with sublimit of Rs. 1 lakh for a few robotic surgeries.
Second medical opinion
Once per hospitalization
Live healthy benefit
You can collect points on Niva Bupa Health App by staying healthy, and can get a discount on renewal premiums up to 30%.
Emergency road ambulance.
Available, up to Rs. 2000 per hospitalization
Emergency air ambulance cover

Cashless claim – Covered up to sum insured

Reimbursement claim – Up to Rs. 2.5 lakhs

Shared accommodation cash benefit

Up to Rs. 15 lakhs base sum insured: Rs. 800 per day and a maximum of Rs. 4800.

Above Rs. 15 lakhs base sum insured: Rs. 1000 per day and a maximum of Rs. 6000.

Optional Benefits
Safeguard benefits

Claim Safeguard – Non-payable items paid up to the sum insured
Booster benefit safeguard – No impact on Booster Benefit if claims in a policy year up to Rs. 50,000
Sum insured safeguard – Customer Price Index (CPI) linked an increase in base sum insured

Hospital cash (Minimum continuous 48 hours of hospitalization is required. Maximum coverage offered for 30 days per policy)

Up to Rs. 5 lakhs base sum insured – Rs. 1000 per day
Rs. 7.5 lakhs to Rs. 15 lakhs base sum insured – Rs. 2000 per day
Above Rs. 15 lakhs base sum insured – Rs. 4000 per day

Personal accident cover (available only for insured persons of age 18 years and above)

Accident Death
Accident Permanent Total Disability
Accident Permanent Partial Disability

5 times of base sum insured that is subject to a maximum limit of Rs. 1 crore
Exclusions Under The Plan
Once you know about the plan benefits, you also need to go through the exclusions of the policy to get an overall idea of the plan, otherwise, you may face problems in the future. So, here are the general exclusions of the policy.
After purchasing the policy, if you receive any medical treatment within the first 30 days, those expenses will not be covered unless and until it is arising out of an accident.
For certain diseases and procedures such as cataracts, pancreatitis, chronic kidney disease, hernia, internal congenital anomaly, spinal disorder, etc., the exclusion is for 2 years.
The expenses incurred due to investigation, evaluation, and OPD treatment will not be compensated by the policy.
If you receive any treatment that is unproved, illegal, or unauthorized, you will not receive any reimbursement for that.
The medical practitioner or the doctor has to be registered and licensed. Otherwise, the policy is not liable to pay any coverage.
If there is a breach of law, conflict, or disaster, and excluded provider, it will also fall under the category of exclusions.
If you take part in any hazardous activity or adventurous sports like mountaineering, hiking, para-gliding, etc. and any medical expenses occur due to that, the company will not take any responsibility for that.
Any expenses related to change of gender treatments, hormone replacement therapy, cosmetic surgery, and plastic surgery will not be covered by the policy.
If you are under the influence of alcohol, drug, or any other intoxicating substance and receive any treatment or injury due to that, the incurred expenses will not be covered.
Sleep disorders and treatment related to it fall under the category of exclusions too.
Any kind of dental treatment or oral treatment is not covered by the policy.
Treatments related to sterility, fertility, and maternity expenses are excluded as well.
Premium Calculation of Niva Bupa Reassure Plan
Before buying a policy, you need to know the premium amount that you have to pay for the plan to get a clear idea. So, for your better understanding of the plan, here is an example.
Suppose, Mr. Sharma a Delhi-based 37-year-old businessman has bought the Niva Bupa ReAssure plan for this family for a policy period of 1 year. Let us find out how much premium amount he has to pay for different sum insured options under this policy.
Plan Type
Number of members
Age
Cover
Original premium
Payable premium (after online discount)
Break-up of the premium
Family Floater
3 (self, spouse, and 1 child)

Mr. Sharma – 37 years

Mrs. Sharma – 36 years

Their child – 3 years

Rs. 10 lakhs
Rs. 22000
Rs. 20,900

Premium amount – Rs. 20,900

Base premium – Rs. 18,644

Online discount – Rs. 932

GST (18%) – Rs. 3188

Rs. 15 lakhs
Rs. 26,898
Rs. 25,553

Premium amount – Rs. 25,553

Base premium – Rs. 22,795

Online discount – Rs. 1140

GST (18%) – Rs. 3898

Rs. 20 lakhs
Rs. 30,216
Rs. 28,706

Premium amount – Rs. 28,706

Base premium – Rs. 25,607

Online discount – Rs. 1280

GST (18%) – Rs. 4379
Frequently Asked Questions