Cover Your Health in 5 mins
Compare Premium.
Buy Now.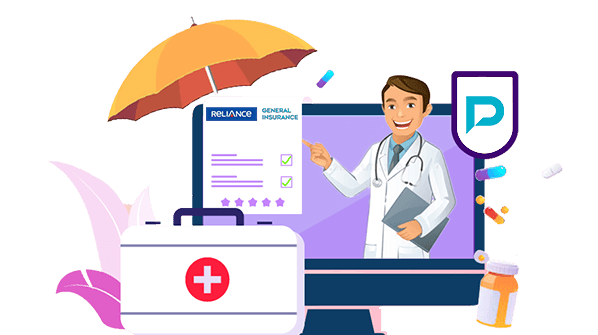 Compare

Individual Health Insurance Plans
Reliance Health Insurance Renewal
When you get health insurance, you want it to regularly provide you with the best possible coverage. It's also worth remembering that a health insurance policy only offers ongoing coverage when it's renewed. If a health insurance plan is not renewed before the expiration date, it will lapse, leaving you without coverage. At Reliance, renewing health insurance coverage is an easy process. Moreover, restoring one's coverage does not require much time. Reliance Health Insurance also offers policyholders the option of renewing their health insurance policies online. Let us become proficient with online policy as we live in a digital era where things may be done instantaneously without having to leave the house.
Renewal of a Reliance Health Insurance Policy Online
To update your health insurance plan with Reliance, please follow the steps below:
Visit the official website of Reliance General Insurance.
Locate the 'Renew' option in the menu. Click on it.
Choose 'Renew Health Insurance'.
You'll have 2 options to proceed ahead. Either enter your mobile number and click on 'Send OTP' or enter your policy details and tap on 'Go'.
Premium details of the policy will be visible on your screen. Pay the amount from available payment modes.
You will receive a confirmation email after your payment has been processed and your insurance has been renewed.
How To Obtain Immediate Support From Reliance General Insurance?
Reliance General Insurance is always concerned about its customers. So, if you get stuck in any stage of the online renewal process, you can get in touch with them via callback service at toll-free 1800-3009 or at the mentioned Whatsapp number 7400422200.