Cover Your Health in 5 mins
Compare Premium.
Buy Now.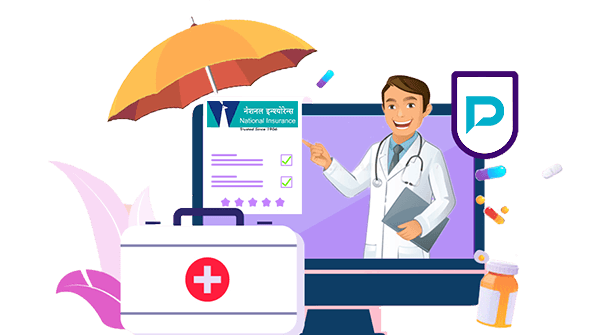 Compare

Individual Health Insurance Plans
National Health Insurance Policy Download
At the time of a health insurance policy purchase, policy paperwork from the National health insurance is provided to the customer as the legality of the insurance purchased. In other words, a policy document serves as a receipt for the premium payment made in connection with a specific health insurance policy that would be covered by it. The policy document helps settle claims since it contains all the details about the National health insurance policy. This policy document is important proof that helps the insured person to get a detailed account of the policy. One can keep the document either as hardcopy or softcopy according to his/her convenience. To keep pace with the growing demand for digitalization, almost all insurance companies have come up with an online process for downloading the policy document. National Health Insurance Company is not an exception. Therefore, this article explains furthermore about the National health insurance policy document download.
Why is it important to download National Health Insurance Policy
The National health insurance download policy serves as evidence of the insurance company's commitment to the insured in accordance with the terms and conditions of a specific health insurance policy. It contains all the necessary information about the particular health insurance plan, ranging from the benefits of the policy, the general and specific exclusions, to other facilities available with the policy. To keep a tap on the policy, it is very important to download the health insurance policy document to settle the claim seamlessly and avoid future complications. 
Detailed process of National Health Insurance Policy Download
If an insured person follows the below step-by-step guide for downloading the National Heath Insurance Policy, he/she should not face any problems. Have a look at the steps.
Go to the official website of National Insurance Company Limited. Or else, one can simply download the mobile app of the company that is easily available on the Play Store and App Store.
On the right side of the homepage, there will be the Customer Login or User Login option. Click on that.
A new page will open. There, one has to fill up the blanks with the required details, such as customer ID and password.
If anyone is a new customer and does not have an online customer portal under the company, he/she needs to create a customer portal under the insurer first by clicking on the Register Here option available on the same page. Once the customer ID is generated and the password is set, he/she can visit the login page.
Once the necessary details are put in, click on the Login option.
The existing health policy will display before you. Check the details carefully, and click on the download option to download the policy copy.