Renew in just 5 mins.
No Inspection.
No Paper Work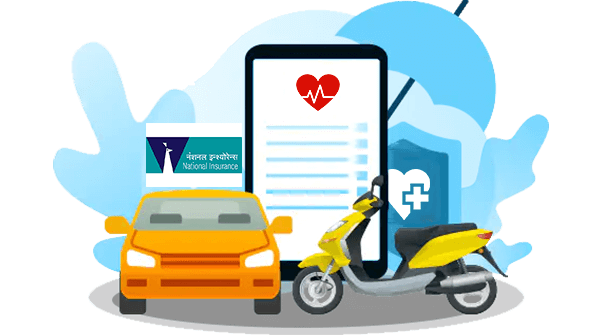 Compare

Car Insurance Plans
How To Download National Insurance Policy?
Insurance policies are easy to apply for and secure, especially with the tools and services offered by top insurers like National Insurance. You can simply go online to get your insurance policy with minimal documentation and from the comfort of your home or office. 
Just like how easy it's to get a policy, it's equally easy to lose or misplace them. And to ensure that at the time of urgency, like while filing for your insurance claim, you have your policy documents handy and ready, you must download and save them on your local desktops and storage.
Step To Download Your National Insurance Policy Online
You can download and save a copy of the National Insurance policy on your local storage by following these simple and easy steps:
Go to the National Insurance policy website.
You will find a horizontal line of links on the main page. Click on the button that says 'Customer Login'.

Once you reach the login page, you can either:

Enter the username and password and click on 'Submit', or
Register on the website by clicking on 'Register here', if you are a policyholder but do not have an online account.
In case you have registered and do not remember your password, click on the link that says 'Forgot / Reset Password', and follow the instructions.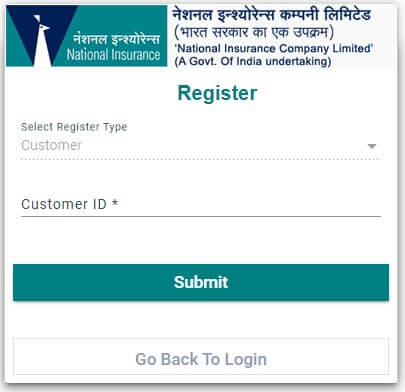 The next page will display all details of your policy, along with a direct download link to save a PDF version of your policy document.
You could also request a copy of your insurance policy document and you will receive an online copy as a document on your registered email ID.
Download the document and save it in your local storage. You can also print a hard copy of the policy document for your safekeeping.
All services offered by National Insurance regarding policies and documents are extremely fast and efficient. If you have secured a new policy with National Insurance Company, you will receive an online copy of your policy via email by default. In case you have not received the email or have misplaced it or deleted it by mistake, requesting and receiving a new copy is quick and easy.
If you still do not receive your policy copy, despite several failed attempts, you can:
Call on the National Insurance toll-free customer care number and discuss your issue.
Visit their website and click on the chat icon to have a live chat with their customer care team.
In both cases, the team will efficiently help resolve your issue.
How To Make Changes To Your Existing National Insurance Policy?
You can use endorsements offered by the National Insurance company to upgrade, update, and amend your policy for details like coverage, exclusions, terms, etc. 
The endorsement feature offered by the National Insurance company is pretty simple. You must make any request for endorsements in writing. Such endorsements will come into effect from the date of the request, or the date of receipt of premium or approval if required, whichever is later.
To make any endorsements regarding your National Insurance policy, you can call the toll-free customer care number 1800 200 7710 and understand what needs to be done. 
Once the endorsements are made you can request a new copy of your policy document via email or log into the National Insurance Company portal and download the policy document directly from the website.
National Insurance has been serving customers since as early as 1906. In this time, they have sold millions of policies and helped several policyholders settle their claims effortlessly. Digitizing their services has taken National Insurance several notches higher in catering to the needs and convenience of the customers. And like any other procedure on their website, downloading a copy of your National Insurance policy online too is simple, quick, and straightforward.
Frequently Asked Questions