Renew in just 5 mins.
No Inspection.
No Paper Work
* Subject To Underwriting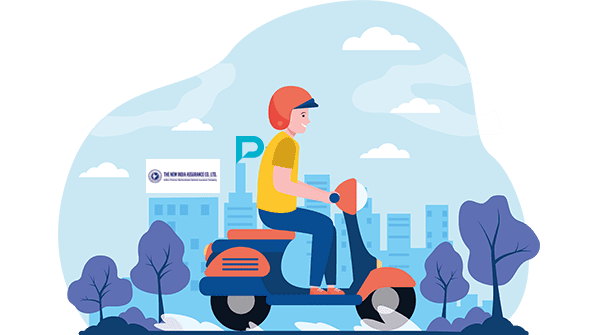 Compare

Bike Insurance Plans
Edelweiss Bike Insurance Policy Download
A bike insurance policy document is a formal agreement that specifies the benefits and coverage of the policy between the insured and the insurance provider. It is a legal contract that contains information about the terms of the policy, including coverage, discounts, exclusions, and so forth. Both an online and offline version of the Edelweiss bike insurance policy download document are accessible; the online version offers an electronic policy, while the offline version offers a hard copy.
Every insured person receives a copy of the Edelweiss bike insurance policy paperwork after acquiring a bike insurance policy from the Edelweiss General Insurance company. Each policyholder should carefully review the policy wording of their bicycle insurance policy to ensure they have the coverage they require.
Read on to learn more about the Edelweiss bike insurance policy download process.
What Are The Things Mentioned in Your Edelweiss Two-wheeler Insurance Policy?
Listed below are the things that you should look out for in your bike insurance policy from Edelweiss.
Type of policy
Term of policy
Policy number
General exclusions
IDV and Premium amount
Grievance redressal process of the insurer.
Policy terms and conditions
Details of the insured person and the bike
How Can I Download Edelweiss Bike Insurance Policy Using Policy Number?
You may quickly download an Edelweiss bike insurance policy online by using the insurance policy number. The insurance document cannot, however, be downloaded from the Edelweiss General Insurance website. It is therefore advisable to choose "Call Us" and then provide details such your name, mobile number, category, and product. After that, company professionals will get in touch with you to help you purchase an insurance policy online. You can also get in touch with your bike insurance representative directly to ask for help and ask them to help you download the Edelweiss bike insurance document.
Do You Need a Hard Copy of Edelweiss Bike Insurance Policy?
Every bike owner in India is required to drive with a bike insurance policy, per the Indian Motor Tariff. If you don't, you risk receiving a 2,000 INR fine and/or a 3-month jail sentence. While the Insurance Regulatory and Development Authority of India (IRDAI) has launched an e-Vahan Bima to digitize insurance policy paperwork, having a hard copy of the bike insurance document is still required. There is a QR code on the digital insurance cover that may be scanned to access the full Edelweiss bike insurance download policy details.
The insurance company sends a hard copy of the Edelweiss two-wheeler insurance policy download document to the policyholder's address after the Edelweiss bike insurance purchase process is complete. If the policyholder purchased the bike insurance cover online, the policy paperwork may also be downloaded directly from the insurer's official website. A printout of the policy paper can be acquired after downloading the e-policy.
How To Make Changes to Your Edelweiss Bike Insurance Policy Document?
If any wrong information is unintentionally provided in the Edelweiss two-wheeler insurance policy document, it should be updated as soon as possible. It is essential to submit accurate and complete information when acquiring a bike insurance policy. Customers can contact the customer support staff at the bike insurance provider, who is always willing to assist clients. The customer care line for Edelweiss bike insurance is 1800-12000, and it is open 24/7. However, you can visit the local office of your bike insurance company if you need any more help with your policy documents.
Frequently Asked Questions
This is something that needs to worry you. Please get in touch with Edelweiss General Insurance if you misplace your bike insurance documentation, and they will send you a replica of your policy. For better help, you should also have a soft copy in your email.
With the assistance of an insurance agent or by contacting the provider's customer service division, you can amend your insurance policy at any time after purchase. When they can, they are delighted to help their customers. The policy details can be updated and changed if any of the current information changes, such as a name or address. Any printing errors or flaws should be brought to the attention of the proper authorities, such as the insurance agent or customer service.
When riding your bike, you must always carry the following Edelweiss bike insurance download documentation with you:
A valid driver's license
The registration document for your car.
Your policy for two-wheelers
Certificate of Pollution under Control (PUC)