Renew in just 5 mins.
No Inspection.
No Paper Work
* Subject To Underwriting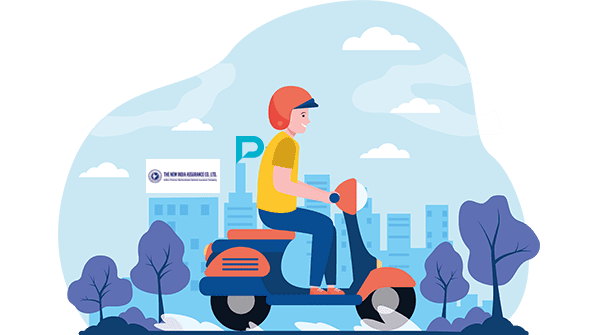 Compare

Bike Insurance Plans
Renew ICICI Lombard Bike Insurance Policy
Being a customer-friendly general insurance company, ICICI Lombard has come up with a sack full of online facilities to keep pace with digitalization and globalization. Therefore, your responsibility does not end with buying a bike insurance policy, rather you also need to know other online facilities that the company offers. Among them, the most important one is the renewal process so that your two-wheeler policy remains active to give you all-around protection 24×7. Fortunately, the company has built the website in such a way that you can renew your bike insurance plan with just a few clicks. Follow the below mentions to know more about the renewal of two wheeler policy of ICICI Lombard.
Benefits of ICICI Lombard Bike Insurance Policy Renewal
Before going into the renewal process details, here are a few mentions regarding why you need to renew your bike policy under this company on time.
If you avail of their online renewal facility, you do not have to stand in a long queue or visit the official branch. It saves you time and energy.
If you fail to renew the policy on time, your policy will no longer be active. Therefore, you can not enjoy any of the benefits your plan offers.
According to the Indian Vehicles Act, it is mandatory to have a third party insurance plan if you are a bike owner. Therefore, if you do not have an active policy, you are breaking the law, and you may have to face legal consequences.
Renewing your policy on time means you have overall comprehensive protection against the road risks and uncertainties of life.
Knowing that you have an active bike insurance policy gives you mental peace and you can go out on the roads without any worry.
Process of ICICI Lombard Bike Insurance Policy Renewal
With ICICI Lombard, renewing the two-wheeler policy has become very easy. You just need to follow the below steps properly to get your policy renewed. Here are the mentions of those.
Go to the official website of ICICI Lombard General Insurance Company.
The Renewal tab will be on the right side of the homepage. Click on that. Multiple options will be displayed before you.
From there, select the 'Bike Policy' option.
After that, you need to put the correct details. You can renew your policy with your registered mobile number or the existing bike insurance policy number.
Once you are done with putting the details, click on the Proceed option.
You will be redirected to a new page. Put the required details as suggested by the company. Be careful with the credentials because one wrong piece of information will create an error in the entire process.
The final and last step is the payment. Once you complete putting the details, the renewal amount will be displayed before you. Check it twice and if no discrepancy is found, pay the renewal amount by choosing one of the convenient payment modes available with the company.
Upon successful payment, you will receive a notification regarding the same in your registered mobile number and/or email ID.
You can also renew your bike insurance policy under this insurer by visiting one of the official branches of the insurer. Their customer executives are knowledgeable and experienced enough to guide you through the process.