Renew in just 5 mins.
No Inspection.
No Paper Work
* Subject To Underwriting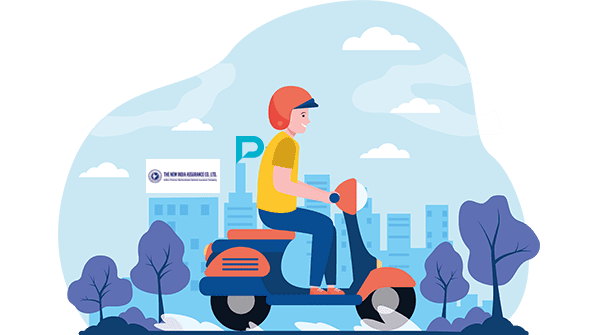 Compare

Bike Insurance Plans
Download Liberty Bike Insurance Policy
Bike or two-wheeler insurance offers financial protection against any losses you may incur due to accidents, theft, or even natural disasters. It is necessary to obtain a specific bike insurance policy for this reason.
However, if you have a Liberty bike insurance policy, things can go more smoothly than you anticipate. The Indian Government has mandated that, following Indian traffic laws, you must always carry a policy document for Liberty two-wheeler insurance while operating a vehicle on Indian roads. The contract between the policyholder and the insurer is set down in the policy document. The terms and conditions under which the insured is eligible to receive benefits from the bike insurance firm are outlined in these documents, together with all the information related to the bike insurance policy.
If you are looking to download your Liberty Bike insurance, here are the steps that you need to follow:
How To Download Liberty Two-Wheeler Insurance Policy Online Using Policy Number?
To download a Liberty two-wheeler insurance policy online, just follow these easy steps:
Step 1: Go to the Liberty General Insurance website, select the "Self Help" page, scroll down to the "Request for Policy/Forms/Policy Wording" option, and then click "Submit."
Step 2: Select "Customer Login" from the menu, and then enter your User Name or Email Address, followed by your Password. OTP can also be used to access the customer portal.
Step 3: You can choose to download the vehicle insurance policy paperwork after logging onto the client portal. The material will be emailed to your registered Email ID when your request has been processed.
How To Obtain a Hard Copy of Liberty Two-Wheeler Insurance Policy?
If you purchased the Liberty bike insurance policy offline, the policy paperwork will be mailed to you at the address you gave the insurance provider when you applied for the coverage. If you purchase the Liberty bike insurance coverage online, the document will be emailed to your email address, where you may quickly download it. And you may quickly print out the downloaded document if you require a hard copy of your insurance.
You can also obtain your policy documents on the official website of Liberty General Insurance by following the above-mentioned methods if you have misplaced them or they have been erased from your email account. You can ask for the same thing from Liberty's helpdesk if you're having trouble doing it. They will help you every step of the way so you can quickly download your Liberty bike insurance policy.
Frequently Asked Questions
Here is the list of the frequently asked questions related to the Liberty Bike insurance policy download.