Renew in just 5 mins.
No Inspection.
No Paper Work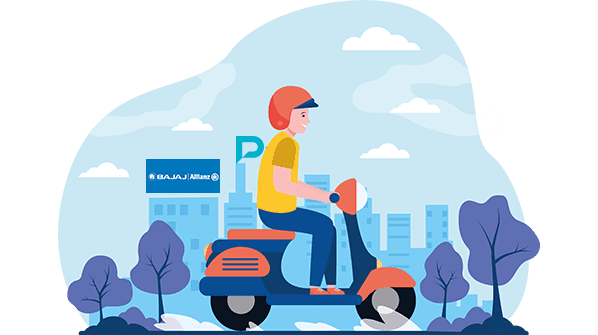 Compare

Bike Insurance Plans
HDFC ERGO Bike Insurance Policy Download
In India, it is no secret that bike accidents are quite common. Though riders try to avoid it anyhow, they end up making mistakes that cost their money and life in a worst-case scenario. However, at the same time, it's incredibly important to buy bike insurance that protects your vehicle against monetary losses resulting from unfavourable circumstances, including fire, theft, flood, earthquake, or an accident with a third-party vehicle, person, or property.
But some people tend to forget it, and even if they buy it, they feel too lazy to carry it around. With technology increasing by leaps and bounds, HDFC ERGO provides the most convenient way to download your two-wheeler insurance in just a few clicks. With the policy document in hand, not only does it protect you from accidents, you would refrain from being fined if caught by traffic police.
Read on to learn about the HDFC ERGO Bike insurance policy download.
How To Download HDFC ERGO Bike Insurance Policy Online Using Policy Number?
A hard copy of your bike insurance policy is delivered by HDFC Home after you purchase one. Additionally, it includes a feature that allows you to obtain your HDFC ERGO bike insurance policy online. The actions that you must do to download the insurance policy are as follows:
Visit the official website of HDFC ERGO.
Navigate through the website and click on the 'Help' tab.
You will find the 'Email Policy Copy' section under the "Policy Document" section.
After that, you will need to enter your policy number, mobile number, and email ID to proceed ahead.
You will receive OTP on your registered mobile number or email ID for verification.
Then, enter the OTP for authentication and proceed.
Once the authentication is successfully done, you will receive the soft copy of HDFC ERGO two-wheeler insurance directly to your registered email.
Why Do I Need a Hard Copy of the HDFC ERGO Two-Wheeler Insurance Policy?
Listed below are the reasons to buy HDFC ERGO Two-Wheeler Insurance Policy.
Proofs of its Existence: A contract must be supported by written documentation. There are a number of documents popular in two-wheeler insurance. The paperwork is evidence of the agreement between the insurer and the insured. The most popular bike insurance paperwork are premium receipts, insurance policies, endorsements, etc.
Tech Issues Can Be Anywhere: The hard copy of your HDFC Ergo bike insurance policy should be carried with you everywhere. Because many people don't grasp what soft copies are, there may be circumstances in which technology and digital copies are unacceptable. They believe that keeping hard copies of all documents is safer.
Goofy Cops are Always There: It is absolutely necessary always to carry a hard copy of your HDFC Ergo bike insurance documents, as well as the documents for your two-wheeler insurance, as you never know when you'll be stuck with a bumbling cop who doesn't understand or care about softcopy documents.
Frequently Asked Questions