Renew in just 5 mins.
No Inspection.
No Paper Work
* Subject To Underwriting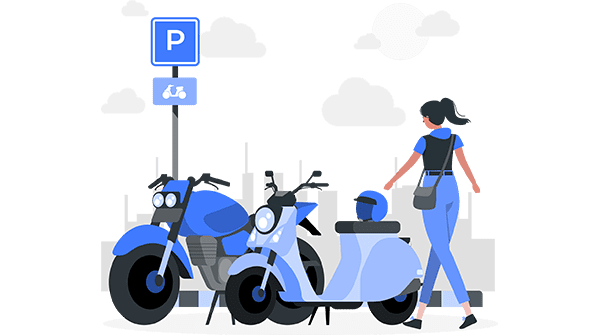 Compare

Bike Insurance Plans
How To Check Two-Wheeler Insurance Policy Status?
Driving a two-wheeler without an insurance policy or with a lapsed policy is an offense in India and you can be fined for it as well. Therefore, before you hit the road, always make sure your insurance policy is currently working and you have all your documentation handy. Renewing your driving license and Registration Certificate is quite easy to do at the RTO. However, always keep an eye on your insurance policy.

Are you unsure of your two-wheeler insurance policy's current status?

Well, there are a few different ways you can look for insurance policy status. But before that, keep the following documents on you:
Driving license
Registration Certificate
Registration details of your two-wheeler 
Email, phone number, address used for insurance policy and vehicle registration.
Ways To Check Bike Insurance Policy Status
Listed below are four different ways to check your insurance policy status online or offline:
Via Insurance Information Bureau Of India
The Insurance Information Bureau of India (IIIB) is a government entity that keeps a database of vehicles, registration numbers, policy information and other relevant information. Head to the IIIB website and follow these steps:
Log onto the official IIB website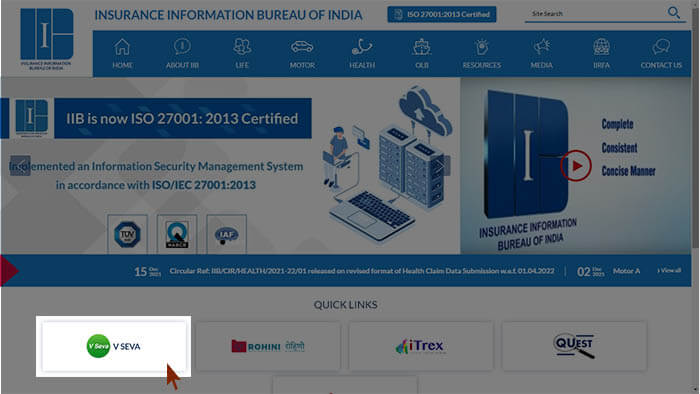 Once you are on the website, click on the V-Seva button (indicated with a green icon). This will take you to a page where you will need to fill in some important details like:

Your name, phone number and email address
Your actual address
The vehicle registration number as indicated through an example on the website
Details about the incident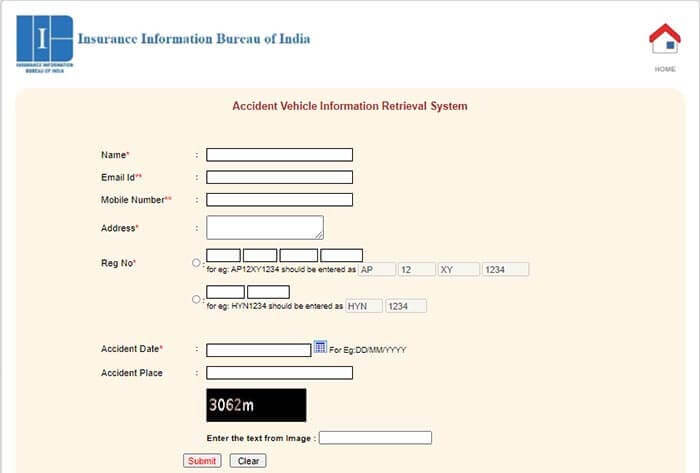 Once you submit all the information, you will see all the details displayed.
A Few Things To Keep Note Of
The data available on the website relies on information provided by insurance companies
There is usually a lag of two months between data being submitted and updated on the website so your vehicle policy might not be displayed. Submit a query on the IIIB website for assistance in such cases.
Data is available from April 1, 2010, onwards only.
Only three queries are allowed for each phone number/ email address entered in the form.
Using VAHAN To Check Your Bike Insurance Policy Status
VAHAN is an excellent resource managed by the Ministry of Road Transport and Highways. This website allows citizens to apply for vehicle registration, renew the registration, apply for relevant permits, renew permits, and a host of other functions. Here is an easy way to check your two-wheeler policy details:
Log onto the Vahan website
Click on "know your vehicle" option
If you don't have an account, you will be asked to create one with your phone number and email ID
Enter your vehicle details and click on "search vehicle"
All the details will appear on your screen and help you check your policy status.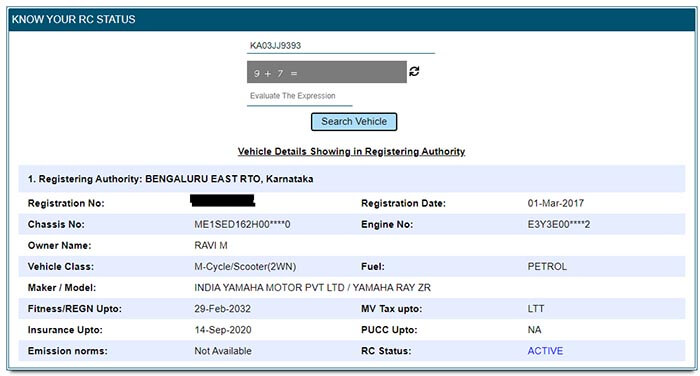 Visit your nearest RTO for insurance policy status
The surest way of knowing your insurance policy status is through the RTO. However, this process can be time-consuming as you need to head to the RTO with all your relevant documentation, stand in the queue and figure out where exactly to get the information from. 
 Online venues are plentiful, so going to the RTO can be a last-ditch effort if you are absolutely unable to get the policy status details you need online. However, there is one more avenue for you to explore online before heading to the RTO.
Contact Your Insurance Provider For Insurance Policy Status
Your insurance provider is the best place to search for your insurance policy status. 
If you want to try the process on your own, the Probus website makes the entire process quick and efficient. Simply contact customer care via phone/ email/ chat and they will assist you. 
Note: In case you can't get the information you need, the chat box on the right-hand corner of the page will connect you to a customer service executive immediately.
Checking the insurance policy details online is particularly helpful if your vehicle has been involved in an accident and you need the details urgently. You can also check the details of the other vehicle to submit all the necessary information while filing your claim. Just as having insurance is important while driving in India, so is having an insurance policy that offers complete coverage. Always make sure to have all your documentation valid before heading out on your two-wheeler to have a safe and happy driving experience.