Renew in just 5 mins.
No Inspection.
No Paper Work
* Subject To Underwriting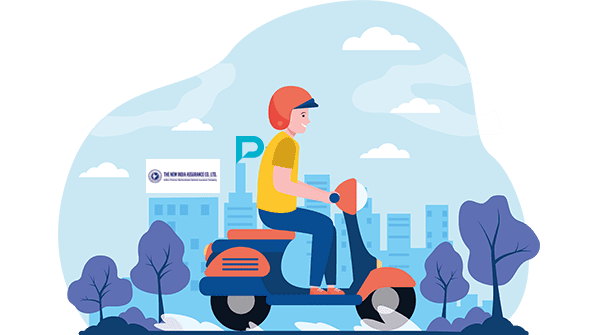 Compare

Bike Insurance Plans
Shriram Bike Insurance Policy Download
Shriram General Insurance offers a range of insurance solutions that also includes two-wheeler insurance. You may get in touch with the customer service team if you have questions regarding the bike insurance plans that the firm offers or problems with your current policy, and they will help you in any way they can. The insurance provider provides 24-hour customer care and lets consumers register claims and check on their progress online.
The online processing offered by Shriram Insurance, which involves minimal paperwork and offers tremendous ease, is one of the best aspects of purchasing two-wheeler insurance from them. You will receive a hard copy of the insurance document at the insurance holder's registered permanent address within a few days after buying a bike insurance policy from Shriram.
How To Download Shriram Two Wheeler Insurance Policy Online Using Policy Number?
You can download your two-wheeler insurance coverage from Shriram Insurance by following the detailed instructions below:
Step 1: First, go to the company's official website and select "Support." Choose "Download Policy PDF" from the alternatives by moving down the list.
Step 2: Choose the "Motor" option under the product type to continue.
Step 3: Enter the necessary data in one of the three fields labeled "Registration Number," "Engine Number," or "Chassis Number," such as your policy number. Before clicking the search button, enter the captcha code.
Step 4: A PDF version of the Shriram vehicle insurance policy will be downloaded.
How To Get Hard Copy of Shriram Two Wheeler Policy?
A hard copy of the policy documentation is delivered to the customer's permanent address when they purchase a two-wheeler insurance policy from Shriram, as was previously mentioned. On the other hand, customers who purchased insurance online need only print the documents sent to their email address to obtain a tangible copy. If the insurance holder cannot find the insurance documents, they should get in touch with customer service to learn how to get a replacement copy.
If customers need any more assistance, they can reach the company's support staff 24/7 at +91-40-2300-9400 and 1800-3000-6116 (toll-free). You can get a printed copy of the insurance policy with the help of the helpful and well-trained staff.
Frequently Asked Questions