Renew in just 5 mins.
No Inspection.
No Paper Work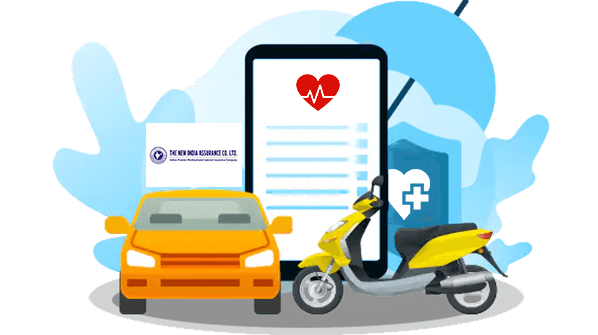 Compare

Car Insurance Plans
How To Download New India Assurance Policy?
Online application of insurance policies has become extremely convenient and easy. With just a few clicks, you get yourself any type of insurance policy you need. Though the insurance claims process has also progressed to a large extent, you still need to submit all policy details and documents to the insurer in a proper manner. For this, you must be sure to save your policy documents safely in your local storage or hard disk along with a hard copy filed with your other important documents.
Steps To Download Your New India Assurance Policy Online
In order to download a soft copy of your New India Assurance policy, you can follow these simple and easy steps:
Visit the homepage of New India Assurance and click on the 'Download Your Policy' link.

You will be asked to enter your registered mobile number or email ID to proceed.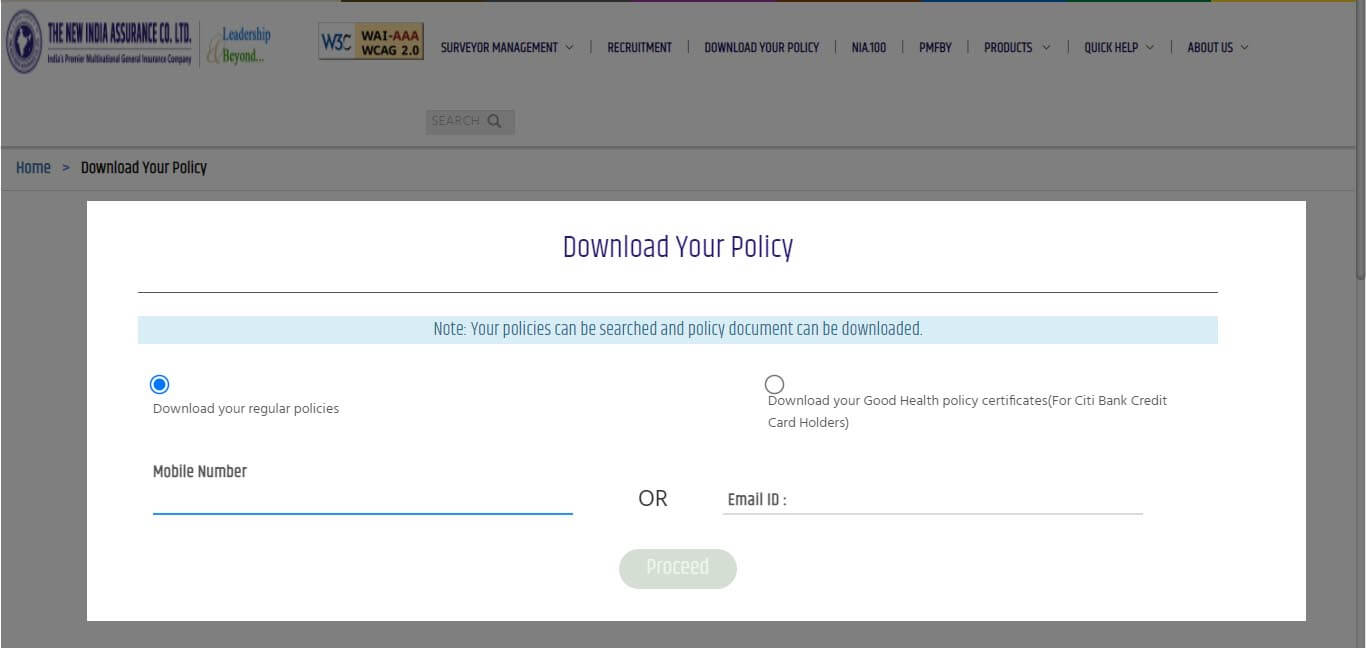 Once you click on 'Proceed', you will receive an OTP on your phone or email ID.
After entering the OTP, you are redirected to a page that has all the policies linked to your mobile number or email ID.
Click on the 'Download Policy' link corresponding to the policy you would like to download and save.
Once downloaded, you can save it in your local storage for safekeeping.
You can also print a hard copy of the downloaded file, and store it along with your other important documents.
You can cross-check the information on the downloaded policy document to verify and match the details.
In case you are facing issues with the download of your online policy document, you can
Call on the New India Assurance toll-free customer care number and ask for help, or
Visit their website and click on the chat icon to have a live chat with their customer care team.
In both cases, the team will efficiently help resolve your issue.
How To Make Changes To Your Existing New India Assurance Policy?
Endorsements allow you to request changes in your policy documents. In case the policy document issued has misprinted data, or you need to update details like the term, address, coverage, etc., you can use the endorsements feature to make the necessary changes. 
To make changes or edits on your New India Assurance policy document, you can:
Get in touch with the New India Assurance team via call or email to request the changes
The team will get back to you with the required validation documents to be submitted. 
Once you have submitted the necessary information and documents, you need to wait for the changes to be approved.
On getting the changes approved, your policy is reissued. 
You can then download the updated policy document. 
New India Assurance is managed and controlled by the Ministry of Finance, Government of India. With its superior customer service and impressive claim settlement ratio, it rightfully stands by its tagline 'India's Premier General Insurance Company' since its inception in the year 1919. You can apply for any type of insurance with New Insurance Assurance's fast and efficient online portal.
Frequently Asked Questions